RCom Q1 loss widens to Rs 366 crore
Posted on 10th August 2019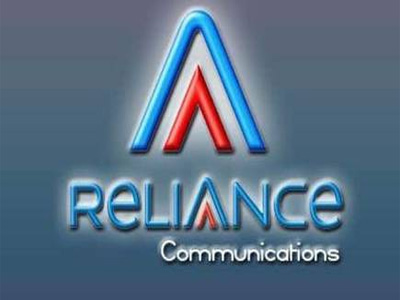 New Delhi: Debt-ridden Reliance Communications on Friday reported widening of consolidated loss to Rs 366 crore in the first quarter ended June 30, 2019.

The company had posted a loss of Rs 342 crore in the same period a year ago.

The loss excludes interest of Rs 1,094 crore and foreign exchange variation of around Rs 33 crore during the reported quarter.

"Had the company provided interest and foreign exchange variation, the loss would have been higher by Rs 1,061 crore for the quarter ended June 30, 2019," RCom auditor said in a statement.

The Anil Ambani led company is under going insolvency process. The insolvency resolution professional took over custody of the management and operations on May 2, 2019, but on June 28 it was transferred to the resolution professional of corporate debtor.

While RCom has closed down its mobile telephony business, it has been running some of the business from enterprises.

Total income of RCom during the reported period declined to Rs 866 crore from Rs 1,008 crore a year ago.
Technology will help deliver speedy justice: PM Modi at International Judicial Conference
Posted on 22nd February 2020

Prime Minister Narendra Modi on Saturday said that the synergy technology and human conscience will result in a speedy justice system in India and the Centre has made efforts to connect every court of the country to the e-court Integrated Mission Mode Project.

The establishment of National Judicial Data Grid will also make court procedures easier, he said.
---
After merger approval with Indus, Bharti Infratel board to meet on Feb 24
Posted on 22nd February 2020

Bharti Infratel on Saturday said its board will meet on February 24 to chart out the future course of action following the telecom department's approval for merger with Indus Towers.

The combination of Bharti Infratel and Indus Towers will create a pan-India tower company with over 163,000 towers, operating across all 22 telecom service areas. The combined entity will be the largest tower company in the world outside China.
---
Arvind Kejriwal, Manish Sisodia barred from attending Melania Trump's Delhi govt school visit: AAP
Posted on 22nd February 2020

In a bizarre turn of events, Delhi Chief Minister Arvind Kejriwal and Deputy Chief Minister Manish Sisodia have reportedly been barred from attending the event at a Delhi Government school where First Lady of the United States Melania Trump is scheduled to visit next week.

Delhi Government sources claimed that Kejriwal and Sisodia were dropped from the school event, even though were earlier set to attend the programme since the school comes under the Delhi government.
---
Trump to visit Taj Mahal with family, Modi unlikely to accompany: Sources
Posted on 22nd February 2020

Prime Minister Narendra Modi is unlikely to accompany US President Donald Trump and his family members during their visit to the Taj Mahal in Agra on Monday, official sources said.

The US President will arrive in Ahmedabad at around noon on February 24 for a less that 36-hour visit to India. He will be accompanied by a high-level delegation including First Lady Melania Trump, the President's daughter Ivanka Trump, son-in-law Jared Kushner and a galaxy of top US officials.
---
Nirbhaya case: Tihar Jail writes to convicts on last meeting with families
Posted on 22nd February 2020

The Tihar Jail administration has written to all the four death row convicts in the Nirbhaya gangrape and murder case in connection with their last meeting with their families, an official said.

Out of the four convicts, Mukesh and Pawan have been told that they had already met their families before the February 1 death warrant, while Akshay and Vinay have now been asked when they want to meet their families, the Tihar Jail official said.
---
Be the first person to write a business review for RCom Q1 loss widens to Rs 366 crore