Maruti starts booking for new MPV XL6
Posted on 10th August 2019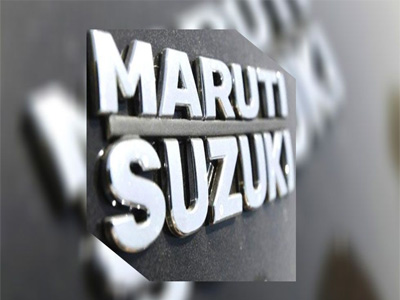 PUNE: Maruti Suzuki, India's biggest car maker, on Friday officially started accepting bookings with a down payment of Rs 11,000 for its upcoming new model — Maruti Suzuki XL6, the multi-purpose vehicle or MPV with six seats.

The company will announce its price on August 21, the launch day at New Delhi. According to experts it could be tagged around Rs 9.50 lakh — 10.50 lakh in a fiercely competitive car market in the country.

The Ertiga-based Maruti Suzuki XL6 gets a more upright nose with a flatter hood, along with a new trapezoidal grille design with dual chrome strips at the centre.

It sports a chunky look upfront, with unique design elements below the LED headlights.

"The XL6 is an exclusive 6-seater premium MPV, designed to meet the aspirations of evolved and discerning NEXA customers," Shashank Srivastava, Executive Director, Marketing and Sales at Maruti Suzuki India, said.

The new MPV is high on comfort and convenience along with an array of safety features, he boasted.

The new XL6 is likely to be priced Rs 50,000 more than the Ertiga.
UK launches points-based visa system to attract best talent of the world
Posted on 19th January 2020

Home Secretary Priti Patel on Wednesday announced the launch of the UK's new points-based visa system, aimed at attracting the brightest and the best from the world, including from India, and cutting down numbers of cheap, low-skilled workers coming to the country.

The new system will come into force from January 1 2021 at the end of the transition period after the UK's exit from the European Union (EU) last month, which will formally end free movement of people within the economic bloc for the UK as a non-member.
---
26/11 would have been dubbed as 'Hindu terror' attack: Maria
Posted on 19th February 2020

Former Mumbai police commissioner Rakesh Maria has claimed that had Pakistani terrorist Mohammed Ajmal Kasab not been caught alive, the 26/11 Mumbai terror attack would have been dubbed as the handiwork of Hindu terrorists.

Kasab's body would have been found with an I-card bearing a fictitious Hindu name, Maria writes in his memoir 'Let Me Say It Now' released recently.
---
Ayodhya Ram Temple: First meeting of Ram Mandir Trust at Parasaran's Delhi residence today
Posted on 19th February 2020

The first meeting of the Ram Mandir Trust to oversee construction of a Ram temple at Ayodhya will be held here on Wednesday at the Delhi residence of K Parasaran, the head of the Trust. The Trust has been constituted by the Narendra Modi government.

The trust meeting is likely to finalise the date to start construction of the Ram Temple. Modi had announced the formation of the 15-member trust in Parliament on February 5. The Shri Ram Janmabhoomi Teertha Kshetra Trust has seven members, five nominated members and three trustees.
---
Hyderabad: UIDAI sends notice to 127 people to prove 'Indian citizenship'
Posted on 19th February 2020

The Unique Identification Authority of India (UIDAI), that issues Aadhar cards, has asked at least 127 people in Hyderabad to prove their 'Indian citizenship'. In a notice, the authority has warned that their Aadhar cards will be cancelled if they don't verifiy their enrolment documents in person.

On Tuesday, a rickshaw driver named Sattar Khan was asked to appear before a UIDAI official on February 20 "with all necessary documents in original to prove all his claims of Indian citizenship". The letter went viral on social media.
---
Kotak Mahindra Bank promoters get RBI nod to cap voting rights, pare stake
Posted on 19th February 2020

Private sector lender Kotak Mahindra Bank on Wednesday informed stock exchanges that the Reserve Bank of India (RBI) has given its final approval to the bank's proposal on stake reduction in the bank and capping the promoters' voting rights.

Further to our intimation dated 30th January 2020, please note that the Reserve Bank of India has granted its final approval vide its letter dated February 18, 2020 in the matter relating to dilution of promoters' shareholding in the bank, the bank said.
---
Be the first person to write a business review for Maruti starts booking for new MPV XL6