HPCL says trade war and US shale to keep lid on oil prices
Posted on 23rd July 2019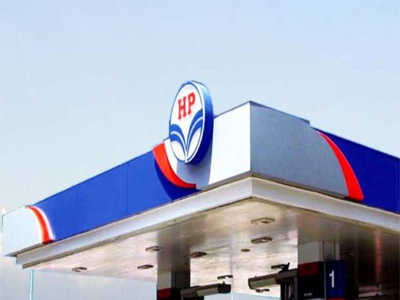 The U.S.-China trade war and the growth of American oil supply will keep crude prices in check, notwithstanding Middle East tensions, according to the head of one of India's biggest refiners. Brent crude will likely remain in a range of $60 to $70 a barrel and could fall toward $60 if demand worsens, said Mukesh Kumar Surana, the chairman and managing director of Hindustan Petroleum Corp. The global benchmark was trading at around $63 a barrel on Monday.

"Oil-producing countries have to ensure that crude remains relevant," he said in an interview in Mumbai. "So prices have to be kept in a reasonable range."

Brent has fallen around 15% from a high in late-April amid a deterioration in the global economy, with the International Energy Agency cutting its 2019 forecast for worldwide oil-demand growth for a second month in June. Rising tension in the Persian Gulf has only given prices a relatively small boost as supply, particularly from North American shale, remains ample.

The U.S. is growing faster as an oil producer than a consumer, which is adding a new dimension to the market and eroding the dominance of the Middle Eastern producers, Surana said. India imported 84% of its crude in the last financial year, according to government data, and two of every three of those barrels was sourced from the Middle East.

Indian refineries started buying American oil after the U.S. reversed a decades-old law that restricted exports of unrefined crude in late 2015. Some infrastructure constraints in the U.S. Permian Basin are likely to be removed later this year, which will increase supply and may result in India being able to reduce its reliance on the Middle East, Surana said.

Hindustan Petroleum is expanding and modernizing its refineries to give it greater flexibility to process more varieties of crude in the next couple of years and is also planning a new plant in northern India, he said. This will mean the company can reduce its purchases of petroleum products from other refiners, Surana said.
IT shares gain ahead of Q1 earnings; TCS hits all-time high, Infosys up 4%
Posted on 7th July 2020
Shares of information technology (IT) companies were in focus on Tuesday with the Nifty IT index gaining more than 1 per cent ahead of the announcement of their June quarter (Q1FY20) results. Tata Consultancy Services will kickoff the earnings season by announcing its numbers on Thursday, July 9.

Shares of TCS hit an all-time high of Rs 2,303, up 1.8 per cent on the National Stock Exchange (NSE) in Tuesday's trade. The stock surpassed its previous high of Rs 2,296, touched on September 3, 2019.
---
Panel recommends shifting LG Polymers plant hit by gas leak in Tamil Nadu
Posted on 7th July 2020
An investigation into a deadly gas leak at a South Korean-owned chemical plant in Tamil Nadu that killed 12 people in May recommended the factory be moved away from inhabited areas, according to its full report released on Tuesday.

The probe at the plant run by LG Polymers, owned by South Korea's LG Chem Ltd, found the company was negligent and warning systems were not working, the state government said on Monday.
---
Apollo Tyres decides to reduce capex by Rs 400 crore over coronavirus
Posted on 7th July 2020
Apollo Tyres on Tuesday decided to cut capital expenditure by around Rs 400 crore for the year in India due to the pandemic. The company had initially planned around Rs 1,400-1,500 crore in India and about 20 million pounds for its European facility.

During an investors call, the company's CFO Gaurav Kumar said that the plan was to invest around Rs 1400-1500 crore for the current year, but it would be about somewhere between Rs 1,000-1,100 crore.
---
TikTok to exit Hong Kong market within days over new national security law
Posted on 7th July 2020
TikTok will exit the Hong Kong market within days, a spokesman told Reuters late on Monday, as other technology companies including Facebook Inc have suspended processing government requests for user data in the region.

The short form video app owned by China-based ByteDance has made the decision to exit the region following China's establishment of a sweeping new national security law for the semi-autonomous city.
---
China has caused great damage to the US, rest of the world: Trump
Posted on 7th July 2020
China has caused great damage to the US and the rest of the world, President Donald Trump said on Monday.

Over the last few months, Trump has been holding China responsible for the spread of deadly coronavirus across the world.

The coronavirus has so far claimed the lives of 533,000 people globally with the US topping the chart with 132,000 fatalities.
---
Be the first person to write a business review for HPCL says trade war and US shale to keep lid on oil prices