Cipla arm InvaGen Pharma gets USFDA nod for neuropathic pain management drug
Posted on 22nd July 2019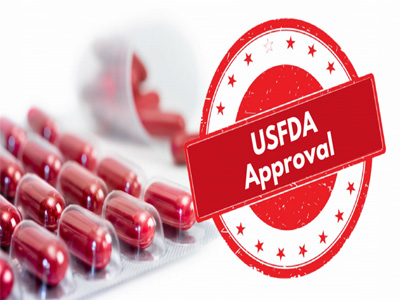 Drug major Cipla Monday said its subsidiary InvaGen Pharmaceuticals has received final approval from the US health regulator for Pregabalin Capsules, indicated for management of neuropathic pain associated with certain illnesses.

InvaGen has received approval from the the United States Food and Drug Administration (USFDA) for the drug in the strengths of 25mg, 50mg, 75mg, 100mg, 150mg, 200mg, 225mg and 300mg, Cipla said in a regulatory filing.

Cipla said the approved product is a generic therapeutic equivalent version of Pfizer's Lyrica.

Pregabalin capsules are indicated for management of neuropathic pain associated with diabetic peripheral neuropathy, management of postherpetic neuralgia, adjunctive therapy for the treatment of partial onset seizures in patients 17 years of age and older, management of fibromyalgia and management of neuropathic pain associated with spinal cord injury.

Quoting IQVIA data, Cipla said Lyrica had an estimated market size of USD 5.4 billion for 12 months ending March 2019. The product is available for shipping immediately, the company added. Shares of Cipla were trading 0.18 per cent lower at Rs 535.90 apiece on the BSE.
'Very bad gift' from China, says Trump as death toll crosses 100,000-mark
Posted on 29th May 2020
The US President Donald Trump said on Thursday that coronavirus was a "very bad gift" from China to the rest of the world, as America surpassed the grim milestone of over 100,000 Covid-19-linked deaths.

All over the World the coronavirus, a very bad 'gift' from China, marches on. Not good! Trump said in a tweet.
---
Covid-19 impact: Auto biggies face low-liquidity risk, says study
Posted on 29th May 2020
The disruptions caused by the Covid-19 pandemic and subsequent lockdowns are leading to cash crunch in many companies.

Domestic brokerage firm Equirus has analysed companies based on the debt-to-equity ratio and debt-to-Ebitda ratio to assess companies that are at high-risk or ones that are relatively comfortable.
---
We remain firm in our resolve to ensure India's sovereignty: MEA on stand-off with China
Posted on 29th May 2020
Amid stand-off with Chinese troops in eastern Ladakh, India on Thursday said the country remains firm in its resolve to ensure sovereignty and national security.

According to reports, Chinese troops have crossed into Indian territory along the 3,500-km-long LAC in Ladakh and North Sikkim. While the LAC is the de-facto border between India and China, there is a lack of clearly demarcated boundary or fencing along the line.
---
'30 groups in India working on COVID-19 vaccine, development may cost $2-3 billion if done in a year'
Posted on 29th May 2020
There are about 30 groups in India, including big industry, startups and academics, who are working on COVID-19 vaccine development and about 20 of them are keeping a good pace, Government's top scientific advisor said on Thursday.

Addressing a media briefing on the coronavirus situation in the country, Professor K Vijay Raghavan, Principal Scientific Adviser to the Government of India, said the logistics of making COVID-19 vaccine accessible to everyone is a big challenge which is being discussed by the government now.
---
---
Be the first person to write a business review for Cipla arm InvaGen Pharma gets USFDA nod for neuropathic pain management drug