SBI Caps under CBI scanner for Sandesara Group loans
Posted on 9th July 2019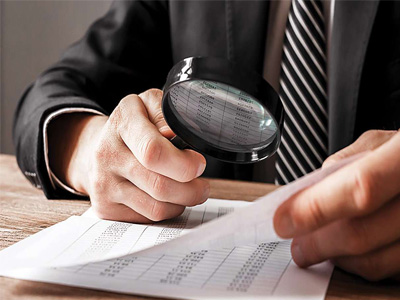 SBI Caps, one of the top investment banks in the country, is under the radar of Central Bureau of Investigation for its role in arranging loans for oil business of Sandesara Group. CBI's Banking and Securities Fraud Cell may call SBI Caps team for inquiry, sources said.

SBI Caps was a debt syndication agency for loans to Sandesara Group's subsidiary Sterling Oil Resources. Under the loan syndication assignment, SBI Caps prepared an information memorandum and shared a plan with banks on how the loan will be repaid from the earnings of the oil business. As per CBI's FIR filed in October 2017, banks under a consortium led by Andhra Bank had lent Rs 1,375 crore to Sterling Oil Resources.

CBI is mainly looking on two major aspects, on what basis SBI Caps made a lucrative offer to banks and what due diligence was done before preparing the report as the oil well on which banks had sanctioned loan was already mortgaged to Zenith International Bank of Nigeria. SBI Caps, in its report, had projected good cash flows from the oil, and banks relied on it and sanctioned the loan for the same. "It seems the loan was taken from domestic banks to repay the loan of Zenith International Bank," a source said.

In the last week of June, CBI had conducted searches at various bank branches and offices related to loans of Sandesara Group. CBI had also questioned several bank staffers besides scanning the loan documents to understand the basis on which loans were sanctioned for the oil business of Sandesara Group. According to another source aware of the development, "Bank staff in their statement to CBI blamed SBI Caps report for portraying a rosy cash flow picture from the Nigerian oil business of the Sandesara Group."

Enforcement Directorate (ED) is also investigating the Sandesara Group and promoters of the family for siphoning off funds borrowed from domestic banks. As per ED, 249 domestic and 96 overseas companies were used to siphon off the funds received as loans from banks. Andhra Bank was the lead banker and UCO Bank, SBI, Bank of India and Allahabad have significant exposure to the group. The bank exposure to Sterling Biotech is more than Rs 8,100 crore while total exposure to the Sandesara group stands at Rs 15,000 crore.

Recently, ED had frozen the assets of the Sandesara Group in Nigeria including four oil rigs, one oil field, oil installations, ships and aircraft worth Rs 9,700 crore. ED had already attached Rs 4,700 crore of assets of the group in 2018.
Wipro inks pact with Indian Institute of Science for research in robotics, 5G
Posted on 20th August 2019
Wipro Limited on Tuesday announced a strategic partnership with the Indian Institute of Science (IISc) to conduct advanced applied research in autonomous systems, robotics and 5G space. The two organisations have jointly set up the Wipro IISc Research and Innovation Network (WIRIN), an industry academia collaboration unit.
---
Yes Bank shares tumble 7% on fraudulent transactions at CG Power and Industrial Solutions
Posted on 20th August 2019
Shares of Yes Bank plunged more than 7 per cent after the risk and audit committee of CG Power and Industrial Solutions in which the private lender owns more than 12.79 per cent stake said there were some unauthorized transactions by certain employees of the company. CG Power also received a letter from a particular financing company regarding a certain interest payment failure which the Operations Committee of the company was unable to trace or ascertain from the financials of the company, according to the exchange filing.
---
SBI announces special car, personal, education loan benefits ahead of festive season
Posted on 20th August 2019
India's biggest bank State Bank of India (SBI) has announced special offerings ahead of this festive season for retail customers across different product categories: auto/car loan, personal loan, education loan and home loan. SBI has waived processing fees on car loans during this festival season. In addition, SBI is offering "lowest" interest rate starting from 8.70% to customers opting for car loan, with no escalation in interest, the bank said.
---
Sebi likely to ease share buyback norms for NBFC
Posted on 20th August 2019
Mumbai: In the wake of the liquidity crisis hitting the NBFCs and housing finance companies (HFCs), securities market regulator Sebi might ease share buy-back norms for these firms.

The proposal is expected to be presented at the regulator's board meet on Wednesday.
---
NTPC to set up 5,000-MW ultra mega solar park in Gujarat, Rajasthan
Posted on 20th August 2019
NTPC, India's largest power producer, is planning to set up ultra mega solar parks (UMSPs) of 5,000 MW capacity across solar radiation-rich states of Gujarat and Rajasthan to help India meet its 2022 renewable energy target, and to reduce its overall dependence on fossil fuel. NTPC chairman and MD Gurdeep Singh said the first ultra mega solar park will come up in Kutch district of Gujarat, while the next is planned in Rajasthan. "We have identified the location, and the process for acquisition of land will start soon in Kutch. We plan to invite the bids for the first phase of the park by March 2020," Singh said.
---
Be the first person to write a business review for SBI Caps under CBI scanner for Sandesara Group loans