Gold prices in India come off record highs
Posted on 8th July 2019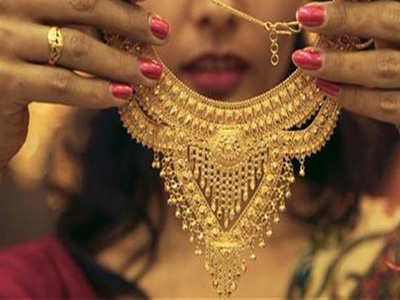 Gold prices in India were marginally higher today but sharply off their record highs hit on Friday. On MCX, August gold futures were trading marginally higher at ₹34,608. On Friday, gold futures hit a record high of ₹35,100, before paring some gains. In Budget 2019, which was presented on Friday, Finance Minister Nirmala Sitharaman increased import duty on gold to 12.5%, from 10%, leading to a spike in domestic gold prices. But record high gold prices could not be sustained amid weak global prices and sluggish demand at higher levels.


Dealers in India, the world's second biggest gold consumer after China, were offering discounts to the landed price of gold amid lacklustre demand in the physical market, say analysts.

"The move to rise import duty on gold came as a surprise, which lead to a spike in domestic gold prices which were trading discount to the landed price on the back of lacklustre demand in physical market. Domestic gold prices have risen by 15% since December 18," said Kishore Narne, head of commodities and currency at MOFSL.

Narne continues to hold to his bullish view on gold on the back of trade war, falling interest rates and rising geo-political concerns.

Pritam Patnaik, head of commodities at Reliance Securities, said he also expects gold prices to remain firm. "We see physical demand for gold coming down due to high prices. However prices of gold will continue to remain firm," he said.

In global markets, spot gold prices remained sluggish below $1400, trading 0.1% lower at $1,398.33 an ounce. Gold had seen a sharp fall in Friday after US jobs growth rebounded strongly in June. Now, analysts are lowering the possibility of an interest rate cut by the Federal Reserve this month. Gold is highly sensitive to interest rates and a lower chance of a cut would increase the opportunity cost of holding the non-interest-bearing bullion. Adding pressure on gold, the dollar has also been on an uptrend against a basket of six major currencies.
Wipro inks pact with Indian Institute of Science for research in robotics, 5G
Posted on 20th August 2019
Wipro Limited on Tuesday announced a strategic partnership with the Indian Institute of Science (IISc) to conduct advanced applied research in autonomous systems, robotics and 5G space. The two organisations have jointly set up the Wipro IISc Research and Innovation Network (WIRIN), an industry academia collaboration unit.
---
Yes Bank shares tumble 7% on fraudulent transactions at CG Power and Industrial Solutions
Posted on 20th August 2019
Shares of Yes Bank plunged more than 7 per cent after the risk and audit committee of CG Power and Industrial Solutions in which the private lender owns more than 12.79 per cent stake said there were some unauthorized transactions by certain employees of the company. CG Power also received a letter from a particular financing company regarding a certain interest payment failure which the Operations Committee of the company was unable to trace or ascertain from the financials of the company, according to the exchange filing.
---
SBI announces special car, personal, education loan benefits ahead of festive season
Posted on 20th August 2019
India's biggest bank State Bank of India (SBI) has announced special offerings ahead of this festive season for retail customers across different product categories: auto/car loan, personal loan, education loan and home loan. SBI has waived processing fees on car loans during this festival season. In addition, SBI is offering "lowest" interest rate starting from 8.70% to customers opting for car loan, with no escalation in interest, the bank said.
---
Sebi likely to ease share buyback norms for NBFC
Posted on 20th August 2019
Mumbai: In the wake of the liquidity crisis hitting the NBFCs and housing finance companies (HFCs), securities market regulator Sebi might ease share buy-back norms for these firms.

The proposal is expected to be presented at the regulator's board meet on Wednesday.
---
NTPC to set up 5,000-MW ultra mega solar park in Gujarat, Rajasthan
Posted on 20th August 2019
NTPC, India's largest power producer, is planning to set up ultra mega solar parks (UMSPs) of 5,000 MW capacity across solar radiation-rich states of Gujarat and Rajasthan to help India meet its 2022 renewable energy target, and to reduce its overall dependence on fossil fuel. NTPC chairman and MD Gurdeep Singh said the first ultra mega solar park will come up in Kutch district of Gujarat, while the next is planned in Rajasthan. "We have identified the location, and the process for acquisition of land will start soon in Kutch. We plan to invite the bids for the first phase of the park by March 2020," Singh said.
---
Be the first person to write a business review for Gold prices in India come off record highs