Anil Ambani-promoted RInfra loses NTPC order worth Rs 567 crore to GE
Posted on 25th June 2019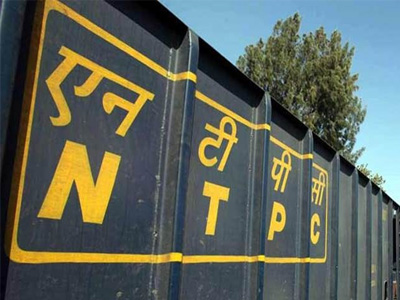 While Anil Ambani-promoted Reliance Infrastructure looks to almost double its existing order-book in the current financial year, not all is well with its existing orders. One of RInfra's contracts worth Rs 567 crore from NTPC has been re-tendered and awarded to another company this month.

In February 2018, RInfra informed exchanges it has received the Letter of Approval from NTPC for Flue Gas Desulphurisation (FGD) works of its 3x500 Mw power plant in Jhajjar, Haryana. "The project has been re-tendered and awarded to GE," said a person with knowledge of the development. The reason for re-tendering is not clear. An email query sent to RInfra last week remained unanswered.

On June 4, GE Power informed exchanges it has won a contract worth Rs 738 crore from Aravali Power Company for Flue Gas Desulphurisation. Aravali Power is a Joint venture company of NTPC, Haryana Power Generation Company and Indraprastha Power Generation Company, which holds the Jhajjar power plant in Haryana.

In its post results media interaction, RInfra pegged its total order book at over Rs 28,000 crore. Queries sent to RInfra on the status of the NTPC projects and whether Rs 28,000 crore includes the project remained unanswered.

For the current financial year, RInfra looks to increase its order book to close to Rs 50,000 crore. In its June 2019 presentation, the company said it targeting opportunities of about Rs 3 trillion in FY20 and bids participation in projects of Rs one trillion and is poised to build order book of Rs 50,000 crore.

The other projects that RInfra is executing include the Versova-Bandra Sea Link, a package for Mumbai Nagpur Expressway, parts of the Mumbai-Metro network, Hirasar airport project in Gujarat and the Kudankulam Nuclear Power Project. Of these, the Sea-link project for Rs 7,000 crore is also facing land and other clearance issues unrelated to RInfra.
I-T dept issues tax refunds of Rs 1.57 trillion, up by 27.2% in 2019
Posted on 13th December 2019

The Income Tax Department has issued as much as Rs 1.57 trillion of income tax refunds in the first eight-and-a-half-months of the current fiscal compared to Rs 1.23 trillion in full 2018-19 fiscal, Revenue Secretary Ajay Bhushan Pandey said Friday.

At a press conference called to disclose impact of steps taken to boost consumption in the economy so as to uplift growth from a six-year low, Pandey said tax refund cases have gone up by 17 per cent to 2.16 crore.
---
Andhra govt passes 'Disha Bill' to provide speedy trials, stricter punishment for sexual offences
Posted on 13th December 2019

In a historic move, the Andhra Pradesh legislative assembly on Friday passed AP Disha Act 2019 to protect women and children in sexual offences cases by providing speedy investigation and justice to victims.

Chief Minister YS Jaganmohan Reddy said the Nirbhaya case and the recent Disha case have compelled the need for AP Disha Act which has many salient features.
---
Tamil Nadu overtakes Karnataka to become No 1 in renewable energy
Posted on 13th December 2019

Tamil Nadu has overtaken Karnataka to become India's top renewable power generating state in FY20 (till October).

Of the total renewable power generation in the country, nearly 17.2 per cent was from Tamil Nadu. According to Central Electricity Authority (CEA) data in 2019-20 (upto October) 85,774.92 million units (MU) of power was generated through renewable energy, of which 14,771.69 MU was generated by Tamil Nadu followed by Karnataka (14,730.08 MU), Gujarat (10,505.54), Andhra Pradesh (9,638.70), Maharashtra (8,942.55) and Telangana (3794.99 ).
---
After 50% returns, 2020 may be even better year for Indian primary market
Posted on 13th December 2019

India's market for initial public offerings is expected to gather pace in 2020 after this year's relatively small crop saw strong gains in the stock market.

The 14 mainboard IPOs this year have risen by an average of more than 50% since listing, data compiled by Bloomberg show.
---
HDFC rallies 2% to hit all-time high of Rs 2,363; analysts remain bullish
Posted on 13th December 2019

Shares of Housing Development Finance Corporation (HDFC) hit an all-time high of Rs 2,363, up 2 per cent on the BSE on Friday after the company completed the acquisition of HDFC Credila Financial Services. The stock surpassed has its previous high of Rs 2,357 hit on July 18, 2019.

"The Corporation has completed acquisition of 11.47 million equity shares, representing 9.12 per cent of total equity of HDFC Credila for a total consideration of Rs 395 crore, from its promoter Ajay Bohora and Anil Bohora," HDFC said in a regulatory filing.
---
Be the first person to write a business review for Anil Ambani-promoted RInfra loses NTPC order worth Rs 567 crore to GE