Agri minister Tomar asks states to speed up PM-KISAN scheme enrolment
Posted on 14th June 2019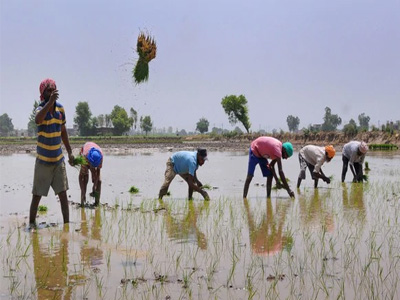 Union Agriculture Minister Narendra Singh Tomar has asked state governments to soon complete the enrolment of all farmers under the flagship Pradhan Mantri Kisan Samman Nidhi (PM-KISAN) scheme.

Officials said around 90 million farmers are yet to enrol under the expanded PM-KISAN. The scheme was recently tweaked to include all farmers, irrespective of their land holdings.

Under the scheme, Rs 6,000 per annum is given in three equal instalments to eligible farmers.

The minister also urged states to expedite enrollment of farmers under the new pension scheme. The database generated through PM-KISAN would be used to target beneficiaries of the pension scheme as well.

In a video conference with state agriculture ministers, Tomar asked state governments to organise village-level campaigns to cover 10 million farmers under the Kisan Credit Card Scheme within 100 days.

The central government has already transferred the first payment of Rs 2,000 to 33 million farmers and the second instalment to 27 million farmers under the PM-KISAN, which would cost over Rs 87,000 crore a year to the exchequer.

"During the video conference, it was stressed that there should be 100 per cent enlistment of eligible beneficiaries by states/UT's, timely uploading of corrected data on the PM-KISAN portal and establishment of a proper redress mechanism," an official statement said.
IT raids in Delhi, Jaipur in tax evasion case against Rajasthan group
Posted on 13th July 2020
The Income Tax Department is conducting searches in four cities, including Delhi and Jaipur, in connection with a tax evasion case against a Rajasthan-based jewellery group, officials said on Monday.

They said the raids have been launched early morning in Delhi, Jaipur, Mumbai and Kota.
---
YES Bank declines for second straight day, slips 17% on heavy volumes
Posted on 13th July 2020
Shares of YES Bank extended their decline itnto second straight day, down 17 per cent to Rs 21.20 in the intra-day trade, on the BSE on Monday on the back of heavy volumes after the bank on Friday fixed floor price for its proposed follow-on public offer (FPO) at Rs 12 per share and a cap of Rs 13 per unit. In the past two trading days, the stock has tanked 20 per cent from a level of Rs 26.65 on the BSE.
---
---
Sachin Pilot likely to be sacked from Congress but won't join BJP: Sources
Posted on 13th July 2020
With the political developments in Rajasthan intensifying after Deputy Chief Minister Sachin Pilot revolted against the Ashok Gehlot led government, the Congres party is likely to sack the former as the president of Rajasthan Congress.

Raghuveer Meena likely to be appointed as new Congress state president in place of Sachin Pilot, sources quoted by Zee News claimed.
---
Coronavirus Outbreak: With 28,701 cases in a day, India's COVID-19 tally tops 8.78 lakh; death toll 23,174
Posted on 13th July 2020
As the coronavirus cases in India continue to spread rapidly, India is now just behind the United States and Brazil in terms of the total confirmed cases as it already overtook Russia to take the third spot in the list of worst-hit nations in the world affected by the coronavirus disease (COVID-19). It is, therefore, also the biggest epicenter of the coronavirus disease pandemic in Asia.

With over 28,800 new cases reported in the last 24 hours, India's COVID-19 count on Monday crossed the 8.78 lakh-mark, while the death toll has crossed the 23,000-mark as well.
---
Be the first person to write a business review for Agri minister Tomar asks states to speed up PM-KISAN scheme enrolment