NTPC to piggyback ISA to expand solar footprint
Posted on 4th June 2019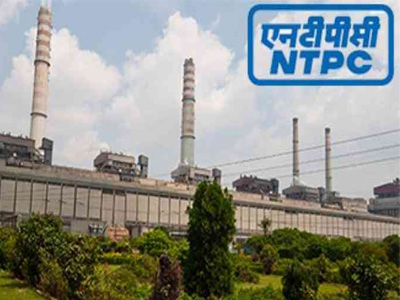 State-owned NTPC has urged the International Solar Alliance (ISA) to appoint it a consultant for 1,000 MW of rooftop solar projects the latter plans to implement across several countries. NTPC proposes to charge 6-10% of the project cost as upfront consultancy fees, depending on the capacities of the solar installations.

ISA is a treaty-based intergovernmental organisation headquartered in India, which plans to mobilise more than $1,000 billion of investments by 2030 to promote solar technology in countries lying between the tropics of cancer and capricorn. As on date, 52 countries have signed and ratified the ISA framework agreement. NTPC, along with other PSUs like SECI, IREDA, PGCIL, REC, PFC, CIL and PFC, has contributed $1 million each toward ISA funding.

NTPC, the twelfth largest power producer in the world, has more than 900 MW of solar and wind generation units in its portfolio. By 2030, it plans to have a total power production capacity of 1,30,000 MW, out of which, solar would comprise 30,000 MW. In the international market, the company already has its presence as a power project consultant in places such as Nigeria, Kenya, Saudi Arabia, Kuwait and the UAE.

The first assembly of the ISA had provisionally approved the prospective annual budget of $9 million for calendar years 2019 and 2020. India has put in $16 million to the ISA in a one-time corpus, apart from the annual commitment of $2 million in the first five years.

Private companies such as Japan's SoftBank have funded $2 million and China's CLP has given $1 million to the organisation. ISA has also recently floated a tender for procuring 2.7 lakh solar water pumping systems for 22 member countries.
Gold prices slump to Rs 48,900 per 10 gm, Silver rallying at Rs 51,950 a kg
Posted on 11th July 2020
Gold prices on Saturday fell to Rs 48,900 from Rs 49,100 per 10 gram, while silver climbed to Rs 51,950 from Rs 51,900 per kilogram, according to Good Returns website.

Gold jewellery prices vary across India, the second-largest consumer of the metal, due to excise duty, state taxes, and making charges.
---
Facebook plans to ban political ads before US Presidential election: Report
Posted on 11th July 2020
Facing intense criticism from all quarters, Facebook is planning to ban political ads on its platform like Twitter does as the US inches closer towards the presidential election in November, the media reported on Saturday.

According to a report in CNN Business citing sources, the potential ban on political ads to reduce the spread of disinformation has been under consideration since last fall.
---
RIL closes four Jio stake sale deals, receives Rs 30,062 cr from investors
Posted on 11th July 2020
After Facebook Inc, Reliance Industries has closed deals to sell a minority stake in its digital arm to four other investors, receiving a total of over Rs 30,062 crore.

In a regulatory filing, Reliance said it has closed the sale of 6.13 per cent stake in Jio Platforms with L Catterton, The Public Investment Fund, Silver Lake and General Atlantic.
---
Kolkata: Eden Gardens to be used as COVID-19 quarantine facility for police personnel
Posted on 11th July 2020
Kolkata Police can now use the galleries of Eden Gardens stadium as a makeshift quarantine facility, the Cricket Association of Bengal (CAB) on Friday said.

A meeting at Kolkata Police Headquarter, Lal Bazaar, took place at the Chamber of Special Commissioner Jawed Shamim. It was attended by CAB president Avishek Dalmiya.
---
India sees 27,114 new coronavirus cases, tally crosses 8 lakh-mark
Posted on 11th July 2020
In another highest single-day spike of coronavirus cases, India on Saturday reported 27,114 new cases in the last 24 hours. As many as 519 deaths were reported during this period.

With this, the country's total count has crossed the eight lakh-mark.

The total number of positive cases in the country stands at 8,20,916, including 2,83,407 active cases, 5,15,386 cured/discharged/migrated and 22,123 deaths, according to the Ministry of Health and Family Welfare.
---
Be the first person to write a business review for NTPC to piggyback ISA to expand solar footprint