Slow income growth impending deposit growth: RBI study
Posted on 15th May 2019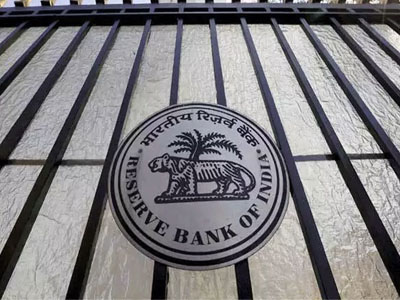 Decelerating income growth is the most important among the factors responsible for the slowdown in deposit mobilisation of the banking system, the Reserve Bank of India (RBI), in its recent study, said.

The co-movement of deposit growth with the growth of nominal GDP is stronger than with the deposit interest rate, as per the study. Small savings collections emerge as the next most important determinant, suggesting that in the long-run, income drives both deposits and small savings, and the limit on tax incentives for small savings enables households to undertake both out of their income.

Outstanding deposits of scheduled commercial banks (SCBs) stood at `126 lakh crore as on March 31, 2019 accounted for 128.7% of outstanding bank credit (lower than 132.5% a year ago), according to the RBI.

However, deposit growth is picking up in recent months in a cyclical upturn since December 2018, which is overwhelming a trend slowdown that has been underway since October 2009. Aggregate deposits in banking system have been growing 8-10% year-on-year since the beginning of FY19, marginally higher than its 15-year trend.

Similar to Sensex return, small savings substitute bank deposits in the short-run but supplement deposits in the long-run, reflecting that limits on income tax exemption eventually evens out substitution effects and allow income to be the key determinant of both in the long-run.

Besides income, assured returns, liquidity and safety are also the factors that impinge upon households' choice of financial instruments. Consequently, there has been growing popularity of mutual funds and other stock market instruments.

Pattern of aggregate deposit growth is predominantly determined by the behaviour of time deposits, as they contribute 88% to the total deposits in banks.

Returns on the Sensex, inflation and the interest rate on public provident funds (PPF) have been found to negatively impact the growth of time deposits.

The RBI study reveals that income and financial inclusion are long-term structural drivers while the interest rate and Sensex returns impact deposit growth in the short-run.

The study has also focused on changes in deposit behaviour due to demonetisation's channelisation of financial savings to capital markets, and the shifts it induced in households' preferences from term deposits to savings deposits.
Gold prices slump to Rs 48,900 per 10 gm, Silver rallying at Rs 51,950 a kg
Posted on 11th July 2020
Gold prices on Saturday fell to Rs 48,900 from Rs 49,100 per 10 gram, while silver climbed to Rs 51,950 from Rs 51,900 per kilogram, according to Good Returns website.

Gold jewellery prices vary across India, the second-largest consumer of the metal, due to excise duty, state taxes, and making charges.
---
Facebook plans to ban political ads before US Presidential election: Report
Posted on 11th July 2020
Facing intense criticism from all quarters, Facebook is planning to ban political ads on its platform like Twitter does as the US inches closer towards the presidential election in November, the media reported on Saturday.

According to a report in CNN Business citing sources, the potential ban on political ads to reduce the spread of disinformation has been under consideration since last fall.
---
RIL closes four Jio stake sale deals, receives Rs 30,062 cr from investors
Posted on 11th July 2020
After Facebook Inc, Reliance Industries has closed deals to sell a minority stake in its digital arm to four other investors, receiving a total of over Rs 30,062 crore.

In a regulatory filing, Reliance said it has closed the sale of 6.13 per cent stake in Jio Platforms with L Catterton, The Public Investment Fund, Silver Lake and General Atlantic.
---
Kolkata: Eden Gardens to be used as COVID-19 quarantine facility for police personnel
Posted on 11th July 2020
Kolkata Police can now use the galleries of Eden Gardens stadium as a makeshift quarantine facility, the Cricket Association of Bengal (CAB) on Friday said.

A meeting at Kolkata Police Headquarter, Lal Bazaar, took place at the Chamber of Special Commissioner Jawed Shamim. It was attended by CAB president Avishek Dalmiya.
---
India sees 27,114 new coronavirus cases, tally crosses 8 lakh-mark
Posted on 11th July 2020
In another highest single-day spike of coronavirus cases, India on Saturday reported 27,114 new cases in the last 24 hours. As many as 519 deaths were reported during this period.

With this, the country's total count has crossed the eight lakh-mark.

The total number of positive cases in the country stands at 8,20,916, including 2,83,407 active cases, 5,15,386 cured/discharged/migrated and 22,123 deaths, according to the Ministry of Health and Family Welfare.
---
Be the first person to write a business review for Slow income growth impending deposit growth: RBI study