Protracted Kotak share cap tussle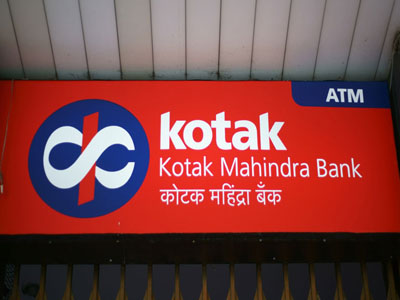 A division bench of the Bombay high court hearing a dispute between Kotak Mahindra Bank and the Reserve Bank of India (RBI) has adjourned the matter to January 9, 2020, because of "paucity of time".
The division bench was hearing a petition filed by the private sector lender challenging an RBI directive of August 13, 2018. It may be recalled that the RBI had directed the bank to dilute the promoter's shareholding from around 30 per cent to a maximum of 20 per cent of its paid-up voting equity capital by December 31, 2018 and to 15 per cent by March 31, 2020.
The bank's board had approved the allotment of 100,00,00,000 Perpetual Non-Cumulative Preference Shares (PNCPS) to eligible investors aggregating to Rs 500 crore. Following this issue, the paid-up capital of the bank was to go up from Rs 953.16 crore to Rs 1,453.16 crore as a result of which the promoter holding would be reduced to 19.70 per cent from about 30 per cent. However, this did not get RBI's approval.
Kotak Mahindra Bank, in its petition, sought a widening of the definition of paid-up equity capital to include the preference shares as well beyond the present equity voting capital. It also questioned the laws related to the capping of the shareholding at a more fundamental level, asking if there is a legal basis to have such shareholding caps.
The Bombay high court, which was hearing the matter, said in its order on Monday that on account of paucity of time, it stands adjourned to January 9, 2020.
"If any ad-interim relief or interim relief is operative till today, the same will be continued to operate till the next date. If ad-interim or interim relief is not granted for a limited period, the said order will remain unaffected,'' it added.
In March, the division bench had refused to grant interim relief (from regulatory action) to Kotak Mahindra Bank in the case. While this means that the RBI can take action against the bank, the possibility of a truce between the two parties is also not being ruled out.
While the buzz is that the two parties may request an earlier date of hearing, it is learnt that the date given by the court was an automated one generated by its systems. When contacted, a spokesperson from Kotak Mahindra Bank declined to make any comments.
Shares of Kotak Mahindra Bank on Tuesday settled at Rs 1,359, a marginal loss of 0.10 per cent over its previous close. For the March quarter, the promoters stake in the lender stood at 29.99 per cent.