Vicks, Gillette, Pantene maker P&G found guilty under GST anti-profiteering
Posted on 23rd April 2019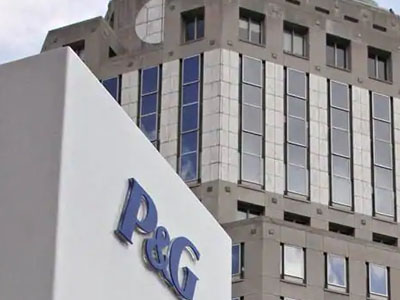 The GST profiteering investigation arm has found leading FMCG firm P&G India guilty of not passing on GST rate cut benefits to the tune of about Rs 250 crore by commensurate reduction in prices. Based on a complaint filed before the standing committee, the Directorate General of Anti profiteering (DGAP) investigated the books of accounts of P&G India pre and post November 15, 2017, and concluded that the consumer goods manufacturer has not lowered prices of certain of its products despite cut in GST rate to 18 per cent from 28 per cent.

"The DGAP report has concluded profiteering worth Rs 250 crore by P&G. The National Anti Profiteering Authority will pass a final order on the quantum of profiteering after hearing the company's views," an official said.

P&G's India is the manufacturer of washing powder brands Ariel and Tide; shampoo brands Heads & Shoulders and Pantene; cosmetics brand Olay, and shaving and dental hygiene brands Gillette and Oral-B. It also manufactures products under the brand name Ambi Pur, Pampers, Vicks and sanitary napkin Whisper.

When contacted, a P&G spokesperson said "as a responsible corporate, P&G has always been committed to passing the net benefit of GST rate reduction to the consumers. We have passed the net benefit and communicated the same via advertising in mass media to help increase awareness with the consumers, shoppers and retailers".

The Goods and Services Tax rates on about 178 products were cut by the GST Council with effect from November 15, 2017. The rate rate on washing powder, shampoo, cosmetics and dental hygiene were slashed to 18 per cent from the highest slab of 28 per cent. As per GST anti-profiteering rules, companies have to pass on the benefit of reduction of taxes to consumers by way of commensurate cut in product prices. However, there have been complaints from consumers that the firms have increased the base price of products and then charged the lower GST rate, thereby keeping the MRP of products the same in pre and post tax rate cut.

P&G said it will continue to cooperate with the authorities and provide clarifications. "We hope that the concerned authorities will appreciate the procedure followed to pass on the GST benefit and will take a just view of the matter". Once a profiteering complaint is received against a company, the DGAP has the powers to look into the books of accounts and see if the benefits of tax rate cuts have been passed on in other products manufactured by the company as well.

After studying the documents, the DGAP gives its report to the National Anti-Profiteering Authority (NAA) for further action. If the NAA finds a firm guilty of profiteering then the amount profiteered has to be refunded to consumers by the company. In case where the consumers cannot be identified, the amount has to be deposited into the consumer welfare fund of the Centre and states.

In December 2018, the NAA had found another FMCG firm HUL guilty of profiteering of Rs 535 crore by not passing on tax rate cut benefits to consumers on its range of products.

EC rejects Opposition's demands concerning EVMs
Posted on 22nd May 2019
New Delhi: The Election Commission of India (EC) has rejected the demands of the opposition regarding Voter Verifiable Paper Audit Trail (VVPAT) on Wednesday.

The issue to change the protocol for counting was discussed by the Chief Election Commissioner Sunil Arora at his meeting with election commissioners Ashok Lavasa and Sushil Chandra.
---
Big PSU bank merger on cards if Modi wins 2019 election; PNB may merge these banks with itself
Posted on 22nd May 2019
The government is planning to merge state-run Punjab National Bank with two other PSU banks — Oriental Bank of Commerce, Andhra Bank and Allahabad Bank after the new administration is in place following the 2019 Lok Sabha elections, Reuters reported citing unidentified sources. This is in a bid to keep 5-6 larger banks in the country, which the ruling Narendra Modi-government has been advocating for some time.
---
YES Bank begins provisioning for exposure to ADAG, Essel group firms
Posted on 22nd May 2019
YES Bank, which has exposures to Anil Ambani's Reliance group and Essel group companies, has started making provisions for loans given to both entities. The provisioning began after rating agencies downgraded debt instruments of both groups.

YES Bank has an exposure of Rs 13,000 crore to Reliance group entities and another Rs 3,300 crore to Essel group companies, according to analysts.
---
Reliance tops IOC in sales
Posted on 22nd May 2019
Reliance Industries has toppled state-owned Indian Oil Corporation (IOC) to become the country's biggest company by revenue.

In 2018-19, Reliance has reported a turnover of Rs 6.23 lakh crore. In comparison, IOC posted a turnover of Rs 6.17 lakh crore for the fiscal, according to regulatory filings by the two companies.
---
Sensex rises over 150 points; Nifty tests 11,700
Posted on 22nd May 2019
The benchmark BSE Sensex jumped over 150 points in early trade on Wednesday, led by gains in oil and gas, banking and IT stocks, ahead of the general election results.

The 30-share index was trading 157.51 points, or 0.40%, higher at 39,127.31. In similar movement, the broader NSE Nifty rose 30.90 points, or 0.26%, to 11,740. In the previous session, the Sensex ended 382.87 points, or 0.97%, lower at 38,969.80, and the Nifty plunged 119.15 points, or 1.01%, to 11,709.10.
---
Be the first person to write a business review for Vicks, Gillette, Pantene maker P&G found guilty under GST anti-profiteering