JustDial data leak exposed personal details of 100 million users: IT expert
Posted on 18th April 2019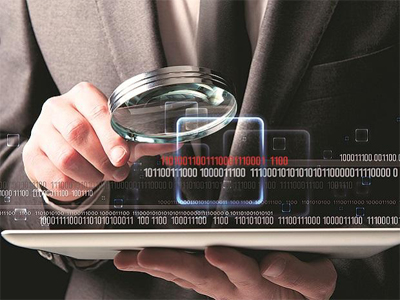 Justdial, a company that provides local search for different services in India over voice calls and internet, suffered a data breach last week that compromised the personal details of 100 million users, according to independent cyber-security researcher Rajshekhar Rajaharia.

Inc42 quoted a senior JustDial executive on Monday as saying that the company is investigating the alledged loopholes in its database and that the company's systems are foolproof.

Rajaharia said on Wednesday that user data "including name, email, mobile number, gender, dob, address, photo, company, occupation & other details are publicly accessible" on the site.

An Economic Times report on Thursday quoted the expert as saying that the company has not been able to fix the breach. He said that 70 per cent of the data was of users who called JustDial's customer care number '88888 88888'.

He told Inc42 that the link between JustDial's application and database is not protected.

Data breach incidences in India were the second highest globally in 2018, according to a report by digital security firm Gemalto.

A report by news agency IANS said on Wednesday that cyber security experts have raised alarms over an 'advanced phishing attack' on IT bellwether Wipro, saying that no organisation, regardless of its size, is immune from sophisticated cyber criminals in India. The IT giant suffered an attack on its employee database. E-commerce giant Amazon faced a data leak in December last year that exposed some sellers' private financial information to other users. Amazon India has 150 million registered users and around 4 million merchants sell on its platform.

The issue of safety of user data took centre stage after Facebook, the global social media giant, disclosed that an obscure gaming app fed users' data to political data mining firm Cambridge Analytica without authorisation in early 2018. Data of about 87 million users, by one estimate, were left exposed.

EarlySalary, a fin-tech start-up, was the victim of a ransomware attack in October. The attacker was looking to extort ransom against data of at least 20,000 users that it had accessed from an earlier version of its website.

Food start-up FreshMenu had also faced a data breach that left exposed the personal details of 110,000 users. What irked users was that the firm admitted to the breach two years later.

At the moment, the country does not have a provision for a user, whose data has been exposed, to recover damages from companies responsible for this. A section in the draft Data Protection Bill, which is undergoing consultations and pruning, however, lays down directives for early disclosure of leaks and a mechanism to try cases pertaining to such lapses.
Not 1 or 2, all 22 rifles fail to fire during gun salute to former Bihar CM Jagannath Mishra
Posted on 22nd August 2019
While former Bihar chief minister Jagannath Mishra mortal remains were being cremated with full state honour, 22 rifles carried by police personnel failed to fire a single shot on Wednesday.

Mishra's cremation took place at his ancestral village in Supaul district and it was attended by state Chief Minister Nitish Kumar, Deputy Chief Minister Sushil Kumar Modi, state Health Minister Mangal Pandey, among others.
---
Kia Motors makes India debut, launches Seltos SUV starting of Rs 9.69 lakh
Posted on 22nd August 2019
Korean auto major Kia Motors on Thursday made its debut in India with the launch of an SUV, Seltos, at an introductory price of Rs 9.69 lakh.

Seltos, a mid-sized SUV, is manufactured at the carmaker's Ananthpur plant in Andhra Pradesh. The model comes in both petrol and diesel variants.
---
Something grave happening in J&K that the government is trying to hide: Ghulam Nabi Azad
Posted on 22nd August 2019
Nine opposition parties on Thursday participated in a protest organised by the Dravida Munnetra Kazhagam, demanding the immediate release of political leaders detained in Kashmir.

"We must recognise that this is no democracy. If we fail to understand this, then we are living in a fool's paradise," former Chief Minister of J&K and Leader of Opposition in the Rajya Sabha Ghulam Nabi Azad said.
---
Govt using CBI, ED as 'revenge-seeking' units: Cong on Chidambaram's arrest
Posted on 22nd August 2019
The Congress on Thursday came down heavily on the BJP government over the arrest of P Chidambaram, accusing it of using the CBI and the ED as "personal revenge-seeking departments".

Senior Congress leader and former Finance Minister Chidambaram was arrested last night amid high drama by the CBI and he spent the night at a agency guest house.
---
Akshay Kumar 4th on Forbes highest-paid actors list, Dwayne Johnson on top
Posted on 22nd August 2019
National Award-winning actor Akshay Kumar has made it to the fourth position on the Forbes magazine's Worlds Highest-Paid Actors Of 2019 list.

According to the list on forbes.com Akshay has raked in $65 million.

Hollywood star Dwayne 'Rock' Johnson tops the Forbes list of the 10 highest-paid actors, collecting $89.4 million between June 1, 2018, and June 1, 2019.
---
Be the first person to write a business review for JustDial data leak exposed personal details of 100 million users: IT expert