Analyst corner| Coal India: Maintain 'hold' with target price of Rs 243
Posted on 6th March 2019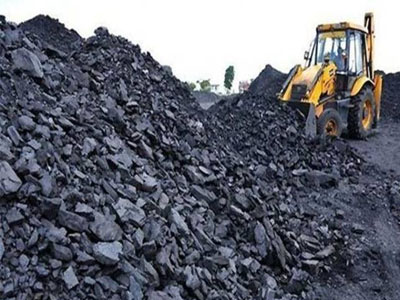 Coal India's shipments rose 3% year-on-year to 51.5 MT in February 2019. Key highlights: 1) shipments of large subsidiaries — MCL and SECL — rose 2% and 4%, respectively; 2) production grew 6.5% y-o-y to 58.1 MT led by MCL and SECL; and 3) pit-head inventory estimated at 35 MT as at February end, leading to improved coal availability. Going ahead, we expect: a) Coal India (CIL) to report 4.5% y-o-y growth in shipments in FY19; and 2) e-auction premium could dip, given the inventory build-up. Maintain 'hold' with `243 target price. The stock is currently trading at 9.5x FY21E EPS.

CIL's February 2019 shipments rose 3% y-o-y to 51.5 MT, with production rising 6.5% y-o-y to 58.1 MT. For us, the greatest succour is 4%/17% uptick in MCL's (major subsidiary) shipments/production volume in February. Local issues at SECL also seem to have eased as its shipments/production rose 2%/6%. On production outpacing shipments for the fourth straight month, we estimate inventory at 35 MT as at February end. We envisage non-regulated end users to benefit from the improved coal availability.

We expect e-auction premium (113% over FSA coal) to progressively dip as a result of: 1) higher coal inventory; and 2) lower imports by China, resulting in imports finding their way to the fast-growing Indian market. However, e-auction revenue is still pegged at `40-50 billion per quarter as volumes are likely to pick up. We perceive the rise in shipments at major subsidiaries as positive as this will aid CIL's volume going ahead. Though higher inventory could result in e-auction premium eroding from the current level, it will be beneficial for consumers, especially non-regulated ones. At CMP, we find risk reward favourable for CIL. We maintain 'hold/SP' with target price of `243 (exit multiple of 9.9x FY21E EPS).

CIL is an India-based holding company. The company is a coal mining firm which is engaged in the production and sale of coal. The company offers products, including coking coal, semi coking coal, coking coal, washed and beneficiated coal, middlings, rejects, coal fines/coke fines, and tar/heavy oil/light oil/soft pitch.

Resolution plan: Sebi may have reservations on Mutual Fund's signing DHFL ICA
Posted on 21st August 2019
The resolution plan of Dewan Housing Finance Corporation is expected to remain stuck till mutual funds sign the inter-creditor agreement (ICA), as the Securities and Exchange Board of India (Sebi) is yet to green-light the same. Since July, banks, the Association Of Mutual Funds in India (AMFI) and the Indian Banks Association have separately written to the markets regulator seeking its inputs on whether mutual funds can sign the inter-creditor agreement. At this juncture, the matter is being pursued by RBI with the markets regulator.
---
Maruti offers free five-year warranty to tide over sales slump
Posted on 21st August 2019
To arrest the fall in demand for diesel cars, Maruti Suzuki has announced it will offer free warranty for five years or 1 lakh km to customers across the country on models such as Dzire, Swift, Vitara Brezza and S-Cross. The development comes after sales of Maruti's diesel engine fell after the announcement made by the company to stop manufacturing these vehicles from April 1, 2020, when the BS-VI emission norms will come into effect.
---
SBI in talks with NBFCs on co-origination of loans
Posted on 21st August 2019
State Bank of India (SBI) is currently in talks with at least 4-5 non-banking financial companies on co-origination of loans, managing director Arijit Basu said on Tuesday. This co-origination could be for home loans or loans to small and medium enterprises, he added.

The central bank had released guidelines on co-origination of loans by banks and NBFCs to the priority sector last year with a view to leveraging on the reach of NBFCs to help banks meet their priority sector lending targets. Co-lending also helps leverage on banks' access to low cost funds.
---
Analyst Corner: Maintain 'buy' on NTPC with target price of Rs 158
Posted on 21st August 2019
At its annual analyst meet, the NTPC top management exuded confidence about: Reversal of the CWIP ratio to 20% over the next three years (from 42% currently) led by higher capacity commercialisation; Rs 80,000 crore regulated equity by FY22E, implying a 15% CAGR; aggressive stance in adding renewable energy (RE) capacity under various modes (PPA, merchant, flexi generation, etc), which would earn at least regulated returns, if not higher; and ramping up captive coal mines and that higher ACQ would preclude fuel-based under-recovery.
---
---
Be the first person to write a business review for Analyst corner| Coal India: Maintain 'hold' with target price of Rs 243