Analyst corner| Coal India: Maintain 'hold' with target price of Rs 243
Posted on 6th March 2019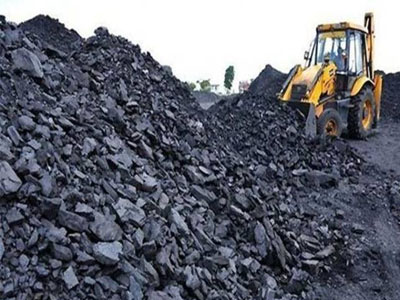 Coal India's shipments rose 3% year-on-year to 51.5 MT in February 2019. Key highlights: 1) shipments of large subsidiaries — MCL and SECL — rose 2% and 4%, respectively; 2) production grew 6.5% y-o-y to 58.1 MT led by MCL and SECL; and 3) pit-head inventory estimated at 35 MT as at February end, leading to improved coal availability. Going ahead, we expect: a) Coal India (CIL) to report 4.5% y-o-y growth in shipments in FY19; and 2) e-auction premium could dip, given the inventory build-up. Maintain 'hold' with `243 target price. The stock is currently trading at 9.5x FY21E EPS.

CIL's February 2019 shipments rose 3% y-o-y to 51.5 MT, with production rising 6.5% y-o-y to 58.1 MT. For us, the greatest succour is 4%/17% uptick in MCL's (major subsidiary) shipments/production volume in February. Local issues at SECL also seem to have eased as its shipments/production rose 2%/6%. On production outpacing shipments for the fourth straight month, we estimate inventory at 35 MT as at February end. We envisage non-regulated end users to benefit from the improved coal availability.

We expect e-auction premium (113% over FSA coal) to progressively dip as a result of: 1) higher coal inventory; and 2) lower imports by China, resulting in imports finding their way to the fast-growing Indian market. However, e-auction revenue is still pegged at `40-50 billion per quarter as volumes are likely to pick up. We perceive the rise in shipments at major subsidiaries as positive as this will aid CIL's volume going ahead. Though higher inventory could result in e-auction premium eroding from the current level, it will be beneficial for consumers, especially non-regulated ones. At CMP, we find risk reward favourable for CIL. We maintain 'hold/SP' with target price of `243 (exit multiple of 9.9x FY21E EPS).

CIL is an India-based holding company. The company is a coal mining firm which is engaged in the production and sale of coal. The company offers products, including coking coal, semi coking coal, coking coal, washed and beneficiated coal, middlings, rejects, coal fines/coke fines, and tar/heavy oil/light oil/soft pitch.

UP cops arrest owners of bogus brokerage involved in Rs 4,122 cr DHFL scam
Posted on 7th December 2019

The economic offences wing (EOW) of Uttar Pradesh Police has arrested seven accused in the UP Power Corporation Limited (UPPCL) employees' provident fund (PF) scam, in which Rs 4,122 crore was illegally parked with private lender Dewan Housing Finance Corporation Limited (DHFL).

Those arrested included a senior DHFL official, a chartered accountant and the owners of bogus brokerage firms. With the new arrests yesterday, the number of those rounded up in the case has risen to 12.
---
NTPC inks Rs 5,000 crore term-loan pact with SBI for capex spending
Posted on 7th December 2019
Power generation company NTPC on Saturday said it has signed a term loan agreement for Rs 5,000 crore was signed with State Bank of India (SBI).

The loan facility has been extended at an interest rate linked to 3-month MCLR (marginal cost of funds-based lending rate) of the bank and has a door-to-door tenure of 15 years, NTPC said in a statement.
---
Priyanka Gandhi meets Unnao rape victim's family, attacks UP govt
Posted on 7th December 2019

Congress general secretary Priyanka Gandhi Vadra on Saturday blamed the BJP government in Uttar Pradesh for the death of the Unnao rape victim, following which she met the deceased's family members at their house and offered her condolences.

Hours after the death of the 23-year-old gang rape victim at a Delhi hospital, the Congress leader alleged that the "hollow law and order mechanism in UP" denied justice to survivors of sexual violations.
---
Goa minister urges Modi to mandate public hanging of rape-murder convicts
Posted on 7th December 2019

Goa minister Michael Lobo on Saturday demanded that public hanging of convicts in the rape-murder cases be made compulsory in the country for sending out a strong message in the society in order to curb crime against women.

He also urged Prime Minister Narendra Modi and Union Home Minister Amit Shah to bring amendments to the law to facilitate public hanging of such criminals.
---
Hyderabad cops file case against 4 rape accused after shooting them dead
Posted on 7th December 2019

A case was registered against four accused, arrested for the alleged rape and murder of a woman veterinarian near here last month and killed in an encounter, for 'attacking' the police personnel.

Case under IPC sections 307 (attempt to murder), 176 (omission to give notice or information to public servant by person legally bound to give it) and relevant sections of the Indian Arms Act were registered against the accused.
---
Be the first person to write a business review for Analyst corner| Coal India: Maintain 'hold' with target price of Rs 243