Volvo unveils driverless electric bus in Singapore; to start trial soon
Posted on 5th March 2019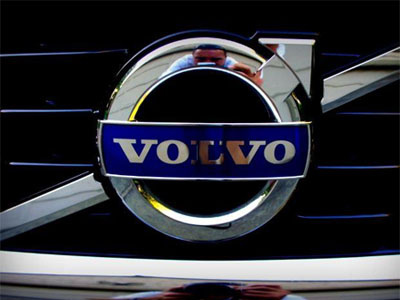 Volvo and a Singapore university unveiled a driverless electric bus Tuesday that will soon undergo tests in the city-state, the latest move towards rolling out autonomous vehicles for public transport.

High-tech Singapore has become a testbed for self-driving technology and the world's first driverless taxis went into operation in a limited public trial in the country in 2016.

Swedish automaker Volvo Buses and its local partner Nanyang Technological University (NTU) unveiled what they described as a full-size autonomous electric bus and said the vehicle would soon start trial runs in the university's sprawling campus.
Twin ONGC strikes in Colombia and Brazil
Posted on 17th October 2019
ONGC Videsh (OVL) on Wednesday said it has struck oil in Colombia and gas in Brazil, which will boost its energy reserves in the Latin American countries.

OVL found oil in Colombia's onshore exploration block CPO-5 in the Llanos basin and natural gas in a deep offshore exploration block — BM-SEAL-4 — in Brazil's Sergipe Alagoas Basin, the company said in a statement.
---
Warburg Pincus, Premji Invest to buy IAG's stake in SBI General for $432 million
Posted on 17th October 2019
Mumbai: Insurance Australia Group (IAG), which holds 26% stake in SBI General Insurance, on Thursday, said it has signed a definitive agreement to sell its entire stake to private equity firms Warburg Pincus and Premji Invest.

While Premji Invest will acquire 16% stake in the general insurer, Warburg Pincus plans to buy the remaining 10%, giving an exit to IAG.
---
NHAI seeks bids for fourth bundle of TOT, sets base price of ₹4170 crore
Posted on 17th October 2019
Mumbai: The National Highways Authority of India (NHAI) has invited bids from the private sector for auctioning of tolling rights in seven National Highways, as part of the fourth bundle of its toll-operate-transfer programme. The NHAI has set the base price at ₹4170 crore.
---
---
DHFL reolution plan likely to get majority nod: Union Bank MD
Posted on 17th October 2019
Bankers expect to get the requisite numbers to clear a resolution plan for Dewan Housing Finance (DHFL), even as mutual funds (MFs) stay away from the inter creditor agreement (ICA), Union Bank of India managing director and chief executive officer Rajkiran Rai G said on Wednesday.

He further said that loan pools bought from DHFL have been performing well and the recent downgrade of these pools by ICRA to default grade possibly takes into account the Bombay High Court order which temporarily restrains repayments by DHFL to its creditors.
---
Be the first person to write a business review for Volvo unveils driverless electric bus in Singapore; to start trial soon