IOC signs $1.5 bn deal to buy US crude oil
Posted on 19th February 2019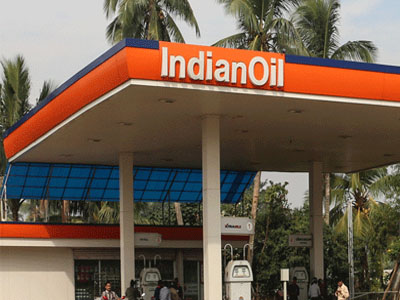 In the first-ever deal by an Indian company, Indian Oil Corp (IOC) Monday said it has signed an annual deal worth USD 1.5 billion to import 3 million tonnes of crude oil in the fiscal year beginning April 1.

This is the first time any Indian refiner has signed an annual contract since the country in 2017 began importing crude oil from the US.

"IOC has finalised a term contract for import of up to 3 million tonnes of crude oil of US origin grades as a part of its strategy to diversify term crude sources," the company said in a statement.

The contract was finalised on February 15.

The term contract follows IOC signing up to buy crude oil from the US through a term-tender deal in August last year.

It had at that time bought about 6 million barrels of US crude oil under single tender for delivery between November 2018 and January 2019.


NTPC Q4 profit jumps 48.7 pc to Rs 4,350.32 cr; announces 25 pc final dividend
Posted on 25th May 2019
New Delhi: State-run power giant NTPC on Saturday posted a 48.7 per cent jump in its standalone net profit at Rs 4,350.32 crore for the March quarter compared to the year-ago period mainly on the back of lower expenses.

The company's standalone net profit in January-March 2018 was Rs 2,925.59 crore, an NTPC statement said.
---
Why FPIs may find debt market more attractive after easing of norms by RBI
Posted on 25th May 2019
The Indian debt market could attract higher interest from foreign portfolio investors (FPIs), with the Reserve Bank of India (RBI) on Friday easing investment norms through the voluntary retention route (VRR), rolled out since March 2019.

The RBI waived off the requirement for FPIs to invest a minimum 25% of the committed portfolio size (CPS) within one month of allotment. It introduced an additional category, VRR combined, which allows investors to invest in both corporate and sovereign bonds.
---
NIIT Ltd Q4 net profit up 18 pc to Rs 23 crore
Posted on 25th May 2019
New Delhi: NIIT Ltd on Saturday said its consolidated net profit rose 18 per cent to Rs 23.2 crore in the March quarter, helped by increased productivity and turnaround in its skills and careers (SNC) business.

The skill development and talent development firm had posted a net profit of Rs 19.7 crore in the year-ago period.
---
DLF's operating cash flow to rise in coming quarters
Posted on 25th May 2019
DLF's net sales bookings stood at `650 crore in Q4 – ahead of expectation for `600 crore. The mManagement guided for conservative 10% growth in pre-sales in FY20 mainly due to subdued NCR market and very low inventory in Crest project which contributed significantly to sales in FY19. Management guided for exit rentals of `37.5-40 bn at DCCDL (`27 bn currently), driven by addition of `4.5 bn of rentals from commencement of Cyberpark and Rs 4.25 bn of rentals from transfer of assets from DLF.
---
ITC Q4 results broadly in line with estimates
Posted on 25th May 2019
Q4 was broadly an in-line quarter led by modest performance in core cigarette business (8% volume growth/2-year CAGR at 2.5% and 10% Ebit growth), sustained profitability enhancement in FMCG and broad-based robust growth in other businesses. Punitive taxation notwithstanding, we believe, improving volume trajectory and pricing action in core cigarette business remain key catalysts. Inexpensive valuations (our reverse math suggests core cigarette business adjusted for other parts in our SoTP valuation trades at 21x Mar-21e earnings) and undemanding expectations lend additional comfort.
---
Be the first person to write a business review for IOC signs $1.5 bn deal to buy US crude oil