5G will require huge investment in fiberisation, says Trai chairman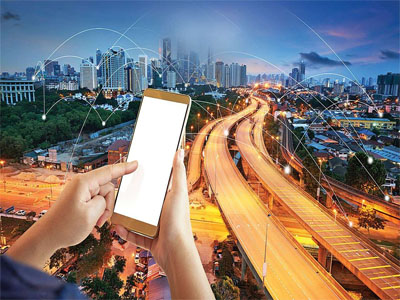 India is moving fast on adoption of 5G technology but an effective deployment will require huge investment in fiberisation, the telecom regulatory authority of India (Trai) chairman RS Sharma said.
"We have to figure out the use cases in our country and many players are working on it. From the demand side, 5G will get established but who will invest in 5G if there are no requirements? Therefore, we will have to work on the use cases of 5G," Sharma said in an interview to DNA Money.
Centers of Excellence relating to 5G have already been set up, and the government has created a task force on 5G as well. "Things are moving. India is ready for 5G...I don't think we should be behind or we will be behind in this technology space," he said.
The new digital communications policy announced by the department of telecommunications recently talks about the implementation of a "Fibre First Initiative" to take fibre to the home.
Towers in the telecom industry are far behind the ideal target of fiberisation required for high-speed applications for 5G. Currently, in India, only around 25% of towers are fiberised while globally, it is around 70-80%. Once the global standards are achieved in India, the rollout of 4G across India will be completed in an efficient manner, and there will be a smooth transition to 5G.
"The optical fibre cable laid today till date is equal to optical fibre cable laid in China in one single year," Sharma said.
"With less than 25% towers fiberised, fibre leasing market represents a $2.6 billion market by FY20. The estimates imply that fiberised towers will increase from 90,000 to 3,30,000 by FY20," Tilak Raj Dua, director general, TAIPA (Tower and Infrastructure Providers Association) had said earlier. "Fiberisation of backhaul networks will meet capacity demands with the growing usage of data. And fiberisation will play a key role in improving the quality of services and network coverage."
When asked about the current financial scenario in the telecom sector, Sharma declined to comment but said, "Consolidation has happened in the telecom sector. It is a good thing, as three plus one is the right number...there will be sort of stability in the prices and equilibrium will be established in the market."
Over the last year, one section of telecom industry has been critical of the new regulations unveiled by Trai.
"I am not into a popularity contest. I am not here to have great thanks from everybody. I am just here to do my job which has been assigned under the Trai Act. There is nothing wrong in criticising your decisions but when you start imputing motives, that actually hurts. We take decisions after huge amount of consultations, responses and counter responses. If one is aggrieved by the decision, then there is a rule of law. We are a vibrant democracy, and everybody has a right to approach the appropriate judicial forum and that's what you should do," Sharma.