Ford unveils new Explorer. What is different in new SUV?
Posted on 10th January 2019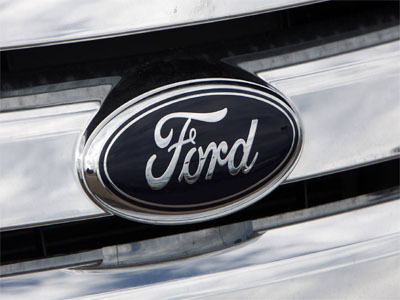 Ford Motor Co., losing ground in the sport utility vehicle business it helped pioneer, is rolling out the first redesign of its bread-and-butter Explorer since President Obama was in his first term and the auto industry was recovering from a debilitating recession.

This latest Ford Explorer—unveiled Wednesday by Executive Chairman Bill Ford at Ford Field, the stadium home to his family-owned football team, the Detroit Lions -- lands as the auto industry may be heading into another downturn. It's crucial the redesign is a hit as Ford defends its turf in a still-growing and lucrative segment and embarks on a costly, years-long restructuring.

"To really run on all cylinders, Ford needs to have its three most important vehicles -- the F-150, Explorer and Escape -- to be very strong and fresh," said Michelle Krebs, a senior analyst with researcher Autotrader. "Everyone criticizes Ford for not focusing on future technology, but its biggest problem has been not having fresh products."

Ford is pulling the wraps off Explorer ahead of next week's North American International Auto Show in Detroit, where it's planning to detail broader cooperation with Volkswagen AG, according to people familiar with the matter. Widening the alliance, potentially to include joining forces on expensive development of electric and self-driving vehicles, would be consistent with Ford's target to slash $25.5 billion in costs by 2022.
The Centibillionaires: Bill Gates joins Jeff Bezos as the only two members of the $100 billion club
Posted on 20th March 2019
Bloomberg tracks the fortunes of some 2,800 billionaires. Of those, 145 are worth at least $10 billion, making them decabillionaires. Now, the world contains two centibillionaires simultaneously.

Microsoft Corp. co-founder Bill Gates, once the world's richest person, has again eclipsed the $100 billion threshold, joining Amazon.com Inc.'s Jeff Bezos in the exclusive club, according to the Bloomberg Billionaires Index.
---
Takeover tussle: L&T's takeover bid fails to unsettle Mindtree
Posted on 20th March 2019
Even as Larsen and Toubro (L&T) on Tuesday tried to play down the nature of its move to take over technology firm Mindtree, promoters of the latter refused to budge from their stand, terming the move hostile, unprecedented, and unexplainable. They maintained that the culture of the two companies are not aligned.

Addressing newspersons on Tuesday, L&T MD & CEO SN Subrahmanyan said what they are trying to do is with pyaar (love) and will continue to look at it as something they are doing from dil (heart).
---
SBI's NBFC loan purchases at just Rs 17,000 crore so far, unlikely to meet full-year target
Posted on 20th March 2019
State Bank of India (SBI) has bought loan pools worth only about Rs 17,000 crore so far in FY19 from non-banking financial companies (NBFCs), against the stated target of Rs 45,000 crore, sources told FE.

There are not too many good asset pools up for sale, and SBI is unlikely to meet its revised full-year target, according to executives in the know.
---
Sebi, IBBI ink deal for better IBC implementation
Posted on 20th March 2019
The Insolvency and Bankruptcy Board of India (IBBI) on Tuesday signed a memorandum of understanding (MoU) with capital markets regulator Sebi for an effective implementation of the Insolvency and Bankruptcy Code, 2016. They have agreed to assist and cooperate with each other for effective implementation of the IBC, subject to limitations imposed by the applicable laws, an official statement said.
---
India not first tier country for post-Brexit FTA, says UK minister
Posted on 20th March 2019
India is not the first tier country for post-Brexit free trade agreement (FTA) and a lot more work would be required before Britain can start negotiating such a deal with New Delhi, the UK government admitted on Tuesday.

In his submission to the ongoing Global Britain and India' inquiry being conducted on post-Brexit India-UK ties by the House of Commons Foreign Affairs Committee (FAC), UK Foreign Office Minister Mark Field flagged some high-value trade disputes involving British companies in India as a warning sign on the road ahead.
---
Be the first person to write a business review for Ford unveils new Explorer. What is different in new SUV?