Ford India's new models to get greater domestic flavour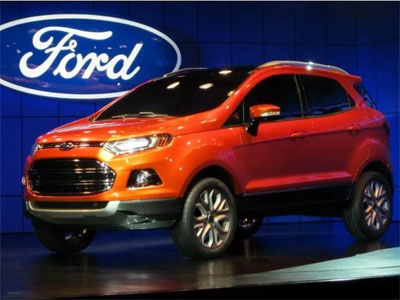 Ford's product development team in India will play an increasingly bigger role in the launch of new models in the country, according to Anurag Mehrotra, Ford India president and MD.
"India product development team is already playing a big role. Next year, we will launch our global technology and business centre. Once the centre comes into being, there will be more product development in India. In future, it will be much higher," he said.
"During 2010-11, the product development work done by the Indian team here was about 30%. This year, it touched over 55%. In fact, it is about 50% to 60% in models such as Freestyle and Aspire," he added.
The largest passenger car exporter from India has two plants — at Sanand in Gujarat and Chennai — with an installed capacity to produce 4.4 lakh cars and 6.1 lakh engines per annum. At present, the plants were operating at 95% capacity, he said, adding that the localisation level had also improved from 60% to 80%.
Reiterating that Ford had a strong commitment towards India, he said: "India would emerge [among the] top three automobile markets in the world producing 5 million units per annum. So, cracking the code in India is crucial for our success here."
Stating that Ford India had posted profits for the first time in 20 years, he said: "If you take care of your customers, deliver the right experience and make sure that cost of ownership is addressed, you will be able to monetise that in terms of volume or price."
From January to October 2018, the passenger car market grew 3%-4% on a year-on-year basis, while Ford India posted 13% growth. October sales were flat for the industry. Mr. Mehrotra said that passenger and commercial vehicles industry was growing 7-9% annually. "There would be short-term head winds. One needs to find a way of mitigating those short-term problems. Stay tuned to your strategies and execute it properly."
On Ford-Mahindra joint venture to build SUVs and electric vehicles, he said the team was working on five projects. "It is really exciting. The team is learning from engaging with them. We are becoming more confident that emerging market operating model that we have drafted during 2016 is the right way forward."
Mr. Mehrotra said Ford India was betting on a four-pillar strategy – strong brand, right products, competitive cost and effective scale – to boost volume and maintain profitability.