Share market wrap: Sensex, Nifty log minimal weekly gains amid festivity; macro-data, elections to steer ahead
Posted on 10th November 2018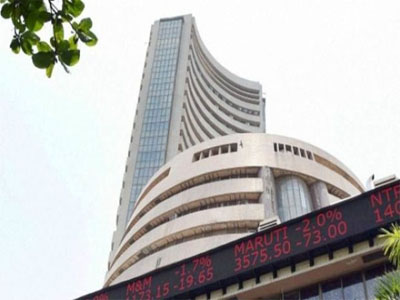 Sensex and Nifty recorded minimal gains during the truncated week ended Friday amid the festive season and volatility in the global markets. However, easing crude prices provided some relief to the rupee. On Friday, benchmark Brent crude oil fell below $70 a barrel for the first time since early April. The week also marked the end of the Samvat 2074. While Sensex returned 7% and the Nifty only 4% gains in Samvat 2074, IT stocks gave excellent returns with shares of Tech Mahindra, Infosys, TCS returning up to 52% since last Diwali.

"We have had many global events like US midterm state elections. We also had speculation around Brexit. Also, Fed reserve policy and comments which stated no change as final hike may come in December," Pritam Deuskar, Fund Manager, Bonanza portfolio told FE Online. "Domestically we had NBFC liquidity issue on the rise. Average funding by commercial papers to NBFC had been about 30-35% and most of these papers may not get rollovers. Cash becomes survivor but can not be used for growth in a full-fledged manner by NBFCs," Deuskar said.

On Wednesday (November 7), the stock market kicked off the new year Samvat 2075 on a good note, with the Sensex climbing 246 points or 0.7% to end the Muhurat-trade session at 35,237.68 points. The Nifty rose 68 points or 0.65% to close at 10,598. Notably, the headline indices posted their best Muhurat-day trading gains in 10 years with rise in most automobile, consumer goods, IT and capital goods stocks. The Indian stock market and currency markets were closed on Thursday (November 8) on the occasion of Diwali Balipratipada.
RBI Governance: Under discussion – Board for further examination of framework
Posted on 15th December 2018
The central board of the Reserve Bank of India (RBI) on Friday discussed its governance framework and decided the matter required further examination, the central bank said in a statement on its website.

According to sources privy to the deliberations, Subhash Chandra Garg, economic affairs secretary, made a presentation at the meeting about how the governance structure for the RBI should be examined.
---
Microsoft's bug bounty: How this Kerala-based security engineer won an undisclosed amount
Posted on 15th December 2018
In a huge achievement, a Kerala-based application security engineer has won bug bounty from global tech-giant Microsoft for discovering a series of vulnerabilities that left over 400 million Microsoft users' accounts open to hacking. Reportedly, these accounts were from Office 365 to Outlook emails.

Sahad NK, who works as a security researcher with cyber security portal Safetydetective.com, came across multiple vulnerabilities and reported to Microsoft. Sahad, with the help of fellow security researcher Paulos Yibelo, reported the bug to the company in June and were fixed by November end.
---
ONGC board to consider share buyback on Dec 20
Posted on 15th December 2018
State-owned Oil and Natural Gas Corp (ONGC) Friday said its board will consider buyback of company shares at a meeting on December 20.

This follows Government pushing cash-rich PSUs to use their funds to buy back shares or pay a higher dividend. The Government is looking to bridge budgetary deficit through higher receipts of dividend as well as selling its shares in PSUs in the buyback programmes.
---
Indian Oil shares rise 3.10% on share buyback
Posted on 15th December 2018
Mumbai: Shares of Indian Oil Corp. Ltd rose over 3% Friday after India's largest oil firm on Thursday said its board of directors approved the buyback of 29.76 crore equity shares of the company for ₹4,435 crore. The share buyback price represents a 8.6% premium to Indian Oil's Thursday closing price of ₹137.20 on BSE. On Friday, Indian Oil shares rose 3.10%, or ₹4.25, to ₹141.45 apiece on the BSE while the benchmark Sensex closed flat at 35,962.93 points.
---
---
Be the first person to write a business review for Share market wrap: Sensex, Nifty log minimal weekly gains amid festivity; macro-data, elections to steer ahead