Share market wrap: Sensex, Nifty log minimal weekly gains amid festivity; macro-data, elections to steer ahead
Posted on 10th November 2018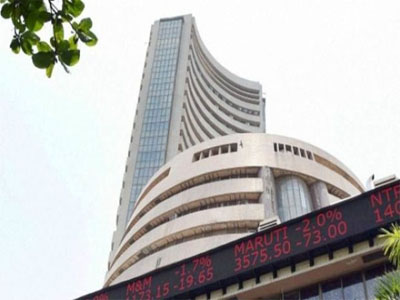 Sensex and Nifty recorded minimal gains during the truncated week ended Friday amid the festive season and volatility in the global markets. However, easing crude prices provided some relief to the rupee. On Friday, benchmark Brent crude oil fell below $70 a barrel for the first time since early April. The week also marked the end of the Samvat 2074. While Sensex returned 7% and the Nifty only 4% gains in Samvat 2074, IT stocks gave excellent returns with shares of Tech Mahindra, Infosys, TCS returning up to 52% since last Diwali.

"We have had many global events like US midterm state elections. We also had speculation around Brexit. Also, Fed reserve policy and comments which stated no change as final hike may come in December," Pritam Deuskar, Fund Manager, Bonanza portfolio told FE Online. "Domestically we had NBFC liquidity issue on the rise. Average funding by commercial papers to NBFC had been about 30-35% and most of these papers may not get rollovers. Cash becomes survivor but can not be used for growth in a full-fledged manner by NBFCs," Deuskar said.

On Wednesday (November 7), the stock market kicked off the new year Samvat 2075 on a good note, with the Sensex climbing 246 points or 0.7% to end the Muhurat-trade session at 35,237.68 points. The Nifty rose 68 points or 0.65% to close at 10,598. Notably, the headline indices posted their best Muhurat-day trading gains in 10 years with rise in most automobile, consumer goods, IT and capital goods stocks. The Indian stock market and currency markets were closed on Thursday (November 8) on the occasion of Diwali Balipratipada.
L&T buys shares of Mindtree worth Rs44 crore through open market
Posted on 23rd May 2019
MUMBAI: Construction major L&T on Thursday bought shares worth about ₹44.16 crore of Mindtree through open market transactions.

According to the bulk deal data available with the NSE, the firm bought over 0.45 million shares, at an average price of ₹979.91 a share.
---
Paytm Payment bank turns profitable: Reports net profit of Rs 19 crore in FY19
Posted on 23rd May 2019
Paytm Payments Bank Limited (PPB) Thursday said it has turned profitable within its second year of operation, reporting a profit of Rs 19 crore for the financial year 2018-2019. PPBL claimed to lead mobile banking transactions with over 19 per cent market share as of March 2019.

"Nearly a third of the total mobile banking transactions in India are powered by PPB and it processes over Rs 3 lakh crore worth of digital transactions on an annualised basis," the company said in a statement.
---
NSE gets interim relief from SAT in co-location case
Posted on 23rd May 2019
The Securities Appellate Tribunal (SAT) on Wednesday stayed Sebi rulings that directed the National Stock Exchange to disgorge profits of over Rs 625 crore in the co-location case.

However, the tribunal directed the bourse to deposit Rs 625 crore with Sebi in two weeks. The exchange would have to continue to deposit revenues from the co-location facility to an escrow account.
---
Rupee rises 26 paise to 69.40/USD in early trade ahead of Lok Sabha elections outcome
Posted on 23rd May 2019
The rupee appreciated by 26 paise to 69.40 against the US dollar in opening trade Thursday, as counting of votes for the seven-phase Lok Sabha elections began across the country.

The counting exercise is on in over 4,000 counting centres. Most of the exit polls have predicted that the BJP-led National Democratic Alliance (NDA) is on course to retain power for a second term.
---
Hulst BV acquires additional 98,100 shares in NIIT Technologies
Posted on 23rd May 2019
New Delhi: Hulst BV has acquired additional 98,100 shares of NIIT Technologies from the open market, taking its shareholding in the mid-sized Indian IT firm to 32.04 per cent, a regulatory filing said on Thursday.

On Wednesday, Hulst BV had acquired 1.23 lakh shares of NIIT Technologies taking its shareholding in the company to 31.88 per cent.
---
Be the first person to write a business review for Share market wrap: Sensex, Nifty log minimal weekly gains amid festivity; macro-data, elections to steer ahead