Procter & Gamble sets up innovation sourcing fund in India for start-ups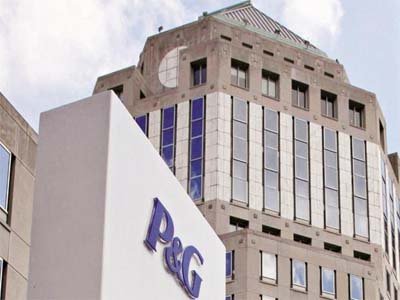 The world's largest consumer goods company Procter & Gamble (P&G) on Wednesday said that it was setting up an innovation sourcing fund in India in a move aimed at identifying start-ups and organisations that had industry-leading ideas and solutions.
While P&G did not specify the size of the fund, simply saying that it ran into "multi-million dollars", the Cincinnati-based company follows its Anglo-Dutch rival Unilever, which has been investing in Indian start-ups for some time now. In January, Unilever Ventures put Rs 190 million in Gurugram-based start-up Milkbasket, adding one more firm to a growing portfolio, which includes Chennai-based water solutions provider Morf, Karnataka-based dairy brand Hangyo, and Mumbai-based start-up Peel-Works.
P&G's latest drive will see it invest mainly in those firms who collaborate with it to better its domestic operations, including in areas such as supply chain, sales, marketing, and packaging.
The company kicked off an external partner summit in Mumbai on Wednesday to help it identify firms that it could work with, giving start-ups an opportunity to pitch their ideas to the P&G management. The summit, which will conclude on Thursday, will be followed by the launch of an online platform that will allow start-ups to connect with the company directly when required.
"The Indian market is a priority for the company globally and we are confident that through our (latest) initiatives, we will be able to identify and implement cutting-edge solutions that are a strategic fit for us," Madhusudan Gopalan, MD & CEO, P&G India sub-continent, said.
In August, P&G's global Chief Executive Officer David Taylor had said India was among two markets, the other being Turkey, which grew in double-digits for the year ended June 30 and that all categories where the company operated were growing sales in the country. P&G follows a July-June accounting year.
"Twelve of our top 15 countries held or grew organic sales in fiscal 2018, with six of those growing mid-single digits or faster. Turkey and India each delivered strong double-digit growth," Taylor said, adding that the company had more work to do in a dynamic environment.
"Changing government policies include tax, trade, and privacy," Taylor said. "There is retail transformation, disruption of the media ecosystem, rising input and transportation costs, foreign exchange headwinds and highly capable multinational and local competitors determined to win," he said.