Ford to cut global workforce
Posted on 6th October 2018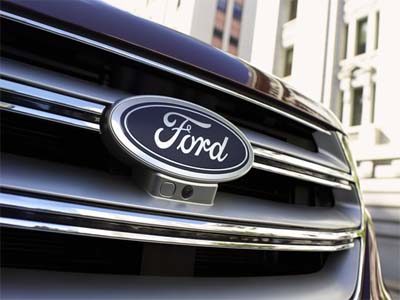 US automaker Ford -- which announced a major restructuring in July -- unveiled plans Friday to reduce its workforce worldwide, without specifying the extent of the plan.

"We are in the early stages of reorganizing our global salaried workforce to support the company's strategic objectives, create a more dynamic and empowering work environment, and become more fit as a business," Ford said late Friday.

"The reorganization will result in headcount reduction over time and this will vary based on team and location. We will announce more specifics at the appropriate time."

On July 25, Ford announced that a revamping of the company's operations could result in one-time charges of $11 billion over the next three to five years.

But it did not say whether this would result in job cuts or plant closures, rather indicating that it was considering redesigning certain models, reallocating cash to profitable segments and reconsidering certain strategic partnerships.

In April, Ford surprised many analysts by announcing massive cost-cutting targets and plans to phase out many sedans in North America amid surging demand for sport-utility vehicles and other trucks.

Ford said in late September that the company was seeing profits slashed by $1 billion due to tariffs imposed by President Donald Trump.
World Cup 2019: ICC Dubai meeting likely to discuss India-Pak match in aftermath of Pulwama attack
Posted on 20th February 2019
After a top Board of Control for Cricket in India (BCCI) official suggested that the international cricket body does not have anything to do with the India-Pakistan match in the upcoming World Cup, a source from the ICC has responded to the same.

According to a tweet from ANI, an ICC source has said, There are chances that the India-Pakistan World Cup clash will be discussed on the sidelines of ICC meeting to be held in Dubai from 27th February.
---
India, Saudi Arabia agree on need to increase pressure on countries supporting terror: Modi
Posted on 20th February 2019
India and Saudi Arabia agreed on need to increase all possible pressure on countries supporting terrorism, Prime Minister Narendra Modi said on February 20 after holding talks with Saudi Crown Prince Mohammed bin Salman bin Abdulaziz Al Saud.

Mr. Modi and Mr. Salman explored ways to further deepen strategic ties against the backdrop of escalating tensions between India and Pakistan following the Pulwama terror attack.
---
Bad loans: SBI writes off Rs 10,000 cr; total by 19 PSU banks at Rs 41,000 cr
Posted on 20th February 2019
Loans written off by a clutch of 19 large and mid-sized public-sector banks (PSBs) in the December quarter of FY19 rose 34% year-on-year (y-o-y) to nearly Rs 41,000 crore, contributing to a reduction in their non-performing assets (NPAs). These banks had written off loans worth only `33,259 crore in Q2FY19, up 24% y-o-y, indicating a gathering of pace in the write-off exercise.

Vijaya Bank saw the steepest increase in write-offs — 243 times y-o-y to Rs 487 crore in Q3FY19. This was followed by IDBI Bank, which saw a 4,783% y-o-y rise in write-offs to Rs 562 crore in Q3FY19.
---
Tata Motors staff get Rs 9,000 wage hike under pact
Posted on 20th February 2019
Tata Motors has signed a long-term wage settlement (LTS) agreement with its employees that will see workmen get a wage rise of Rs 9,000 per month along with other incentives based on performance. Around 6,500 workmen from the Pune plant will benefit from this agreement.

The Tata Motors management and the Tata Motors Employees Union in Pune signed the LTS on Monday. This is the first time that negotiations for the commercial vehicle (CVBU) facility and the passenger vehicle (PVBU) facilities in Pune were conducted jointly. Traditionally, there used to be a six-month lag between the two wage agreements.
---
Big setback for RCom: Supreme Court holds Anil Ambani guilty of contempt in Ericsson default case
Posted on 20th February 2019
In a major setback, the Supreme Court has held Anil Ambani guilty of contempt in Ericsson default case, and also directed RCom to pay balance payment of Rs 450 crore to Ericsson in 4 weeks. Notably, in case of default of payment to Ericsson, Anil Ambani will be sent to jail for 3 months, CNBC Tv18 reported Supreme Court as saying. Anil Ambani wilfully did not pay Rs 550 crore to Ericsson, and he a 'cavalier' approach, noted the apex court.
---
Be the first person to write a business review for Ford to cut global workforce