Ford to cut global workforce
Posted on 6th October 2018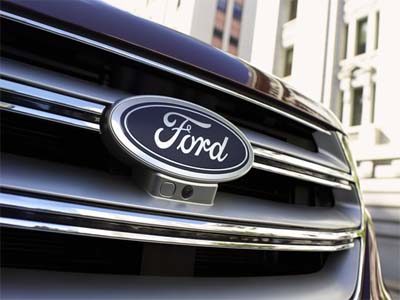 US automaker Ford -- which announced a major restructuring in July -- unveiled plans Friday to reduce its workforce worldwide, without specifying the extent of the plan.

"We are in the early stages of reorganizing our global salaried workforce to support the company's strategic objectives, create a more dynamic and empowering work environment, and become more fit as a business," Ford said late Friday.

"The reorganization will result in headcount reduction over time and this will vary based on team and location. We will announce more specifics at the appropriate time."

On July 25, Ford announced that a revamping of the company's operations could result in one-time charges of $11 billion over the next three to five years.

But it did not say whether this would result in job cuts or plant closures, rather indicating that it was considering redesigning certain models, reallocating cash to profitable segments and reconsidering certain strategic partnerships.

In April, Ford surprised many analysts by announcing massive cost-cutting targets and plans to phase out many sedans in North America amid surging demand for sport-utility vehicles and other trucks.

Ford said in late September that the company was seeing profits slashed by $1 billion due to tariffs imposed by President Donald Trump.
Yes Bank recommends name of Brahm Dutt for post of Chairman: Sources
Posted on 18th December 2018
Yes Bank has recommended the name of its board member Brahm Dutt for the post of Chairman to the RBI, according to sources. The Chairman post fell vacant after the resignation of Ashok Chawla in November following issues related to probity. "The bank has sent the name of Dutt to the Reserve Bank for the Chairman post," a source said Tuesday.
---
Air India offer: Grab cheap late night flight tickets for as low as Rs 1,379; check routes, flight details
Posted on 18th December 2018
Air India offer: India's national carrier Air India has announced 'Night Flights' offer, using which flyers can book flights for as low as Rs 1,379 (all-inclusive). "Night Flights, beat peak rush hour at attractive fares," the air carrier said on its website. The customers can book Ahmedabad-Bengaluru late night flight (departure time: 0305; arrival time: 0525) for Rs 1,379. Other attractively priced routes include from Delhi to Coimbatore (departure time: 2115;
---
Mukesh Ambani's RIL in talks with Saudi Arabia for new refinery, petrochemicals projects
Posted on 18th December 2018
World's largest oil exporter Saudi Arabia and richest Indian Mukesh Ambani-run Reliance Industries are discussing joint investment in petrochemicals and refinery projects, the Saudi Oil Minister Khalid al-Falih said. Al-Falih, who has known Ambani for over a decade now, travelled to Udaipur earlier this month to attend the pre-wedding festivities of Ambani's daughter Isha's marriage with Ajay Piramal's son Anand.
---
PM Modi to launch projects worth Rs 41,000 cr in Maha tomorrow
Posted on 18th December 2018
Mumbai: In the lead up to the Lok Sabha and the state assembly elections next year, Prime Minister Narendra Modi on Tuesday will launch infrastructure and housing projects worth around Rs 41,000 crore in the state.

Modi, who will be in the state, will lay the foundation stone for Thane-Bhiwandi-Kalyan metro 5 and Dahisar-Mira Bhayander metro-9 in Kalyan in the neighbouring Thane district.
---
SBI may buy out Canara Bank's loans in Ratnagiri Gas
Posted on 18th December 2018
Mumbai: State Bank of India (SBI) is looking to buy out Canara Bank's loans of about ₹400 crore in Ratnagiri Gas and Power Pvt. Ltd (), the erstwhile Dabhol Power Co., said two people in the know. This is expected to be the first resolution under the inter-creditor agreement (ICA), which is part of the government's Project Sashakt aimed at resolving bad loans.
---
Be the first person to write a business review for Ford to cut global workforce