M&As crucial for ITC to reach Rs 1 trn revenue from non-cigarettes FMCG biz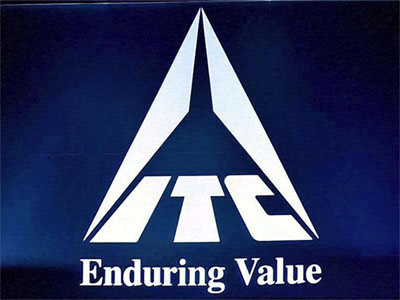 ITC is on a war footing. The Kolkata-based diversified conglomerate, which aims to garner revenues of Rs 1 trillion from non-cigarettes fast-moving consumer goods (FMCG) business by 2030, is preparing to venture into at all possible products categories. It is also exploring mergers and acquisitions.
Much like its local peer Patanjali, the firm has begun a blitzkrieg in the food and personal care space this year — with over three dozen product launches during the April-June period alone. Patanjali was rapidly expanding its portfolio in mid-2015, when it was growing at over 100 per cent a year.
ITC's growth in non-cigarettes FMGC stood at 14.3 per cent during the June quarter. But now the firm's strategy is being guided by its rush to achieve the revenue target. And, to achieve that, ITC needs to grow its non-cigarettes FMCG business by close to 17 per cent a year till 2030.
B Sumant, president, FMCG, who also oversees the cigarettes business, is aware of the mammoth task at hand. "To get to Rs 1 trillion, we have to enter a lot more categories," he said. "In the long term, food will be the largest segment, followed by personal care and stationary. We will be present in all existing categories, and will be launching new variants and new platforms inside the broader categories. We will also launch wholly new categories, as we have done in snacks and cookies. We are preparing to enter the mass-market chocolate segment. Action will be in segments like juices, beverages and confectionaries shortly. We will also expand our dairy portfolio with value-added products." The firm has also entered the packaged cake market.
During the June quarter, securities research firm Edelweiss Securities said ITC's branded packaged foods businesses posted robust growth in revenue, with most major categories recording improvement in market standing. In the staples, snacks and meals business, Aashirvaad atta staged a progressive recovery.
According to Sumant, nearly two dozen products, which are in the pipeline, would cater to the growing health and wellness segment. In India, the healthier products business is growing at a 50 per cent rate than conventional FMCG items. "Benefit-led, functional and curative products would be the key focus areas. Products for older consumers, immunity improvement, diabetic and other diseased people, and pregnant women are being worked out," he said.
Organic growth alone, however, may not be sufficient to hit the revenue target. "While organic growth could be 10-15 per cent, we need to grow inorganically too. We are looking for assets where there is gap in our portfolio. Recently, we acquired Charmis from Colgate-Palmolive and Nylime, a floor cleaner brand. After we enter a new category with an acquisition, we will grow them fast."
In fact, ITC is in active discussions with at a number of start-ups. "We will not go for acquisitions that would buy us large market shares. Rather, it is cost effective to buy smaller brands and scale them many times. Otherwise it's difficult to return the investments to the stakeholders," said Sumant.