Infosys gains on fixing record date for 1:1 bonus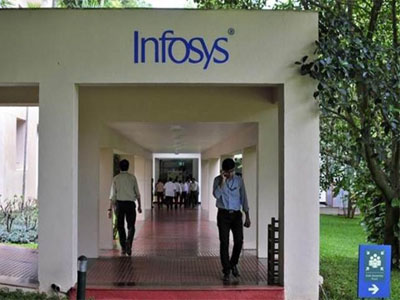 Shares of Infosys was up 1% to Rs 1,397 on the BSE in early morning trade after the information technology (IT) firm said it has fixed September 5, 2018 as record date for the purpose of allotment of bonus shares/stock dividend. The stock will turn ex-date for bonus shares on September 4, 2018.
The stock of Infosys had underperformed the market in last week, by falling 3.6% after the company's chief financial officer (CFO) M. D. Ranganath decided to leave the company. In comparison, the S&P BSE Sensex was up 0.8% till Friday. The scrip touched an all-time high of Rs 1,437 on August 17, 2018 on the BSE in intra-day trade.
The brokerage firm Motilal Oswal Securities has 'buy' rating on the stock with a target price of Rs 1,600 per share.
Infosys had announced that the board of directors at its meeting accepted the resignation of M.D. Ranganath as the CFO. Ranganath will continue in his current position as CFOI till November 16, 2018. The company has not announced the replacement for him, but will immediately commence the search for the next CFO.
Infosys's stock rallied 38% CYTD and 26% FTYD, leaving little room to absorb more instability. Hence we expect the stock to lose some of the built-up steam in the near future, the brokerage firm said in a note.