Infosys opens new technology and innovation hub in North Carolina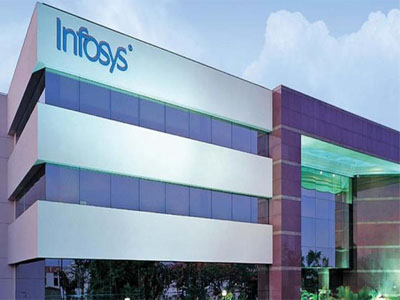 Bengaluru: Infosys said it has opened technology and innovation hub in North Carolina, taking it to three such hubs in the US. The company inaugurated its Technology and Innovation Hub in Raleigh on Wednesday (August 22). The other two were set up in Indianapolis and Connecticut recently.
"Supported by academic institutions in North Carolina and around the country, the hub allows Infosys to co-locate, co-innovate and co-create alongside our clients and build on our passion for creating the next generation of top US technology talent through world-class education and training. We are delighted to establish our presence here in North Carolina, which is already home to a highly skilled technology workforce and strong higher education ecosystem and thank Governor Roy Cooper for his support," Salil Parekh, chief executive officer, Infosys, was quoted in the statement.
The Bengaluru-headquartered software services major had announced last year that it would hire up to 10,000 Americans and set up as many as four technology and innovation hubs in the US.
Since the spring of 2017, Infosys has hired more than 4,700 Americans. This includes the nearly 500 new recruits from North Carolina itself. The shift in strategy is part of the tech major's changed approach under the Donald Trump administration and its "Americans first" policy.
The North Carolina Hub, located at 7751 Brier Creek Parkway in Raleigh, would help Infosys work more closely with clients in the region to develop cross-functional solutions to pressing business challenges in such areas as machine learning, artificial intelligence, user experience and advanced digital technologies, including big data and cloud, said the company in a statement.
The hub will also train, upskill and re-skill Infosys and client employees in the technologies required to help American businesses accelerate their digital shifts.