After ONGC-HPCL, government mulls NHPC stake sale to NTPC for Rs 18,200 crore in another cross PSU merger
Posted on 25th July 2018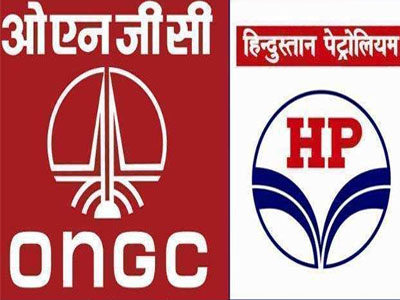 India's ministries of finance and power are discussing a plan to sell government's stake in hydro-power producer NHPC Ltd. to its state-run peer NTPC Ltd., the nation's biggest electricity generator by capacity, according to people familiar with the matter.

The government's 73.67 percent stake in NHPC is worth about 182 billion rupees ($2.6 billion) as per current prices, according to Bloomberg calculations. Talks are at an initial stage and a deal is unlikely to be concluded this fiscal year, although the government plans to complete some formalities before March, the people said. NHPC surged as much as 9.7 percent before closing 3.9 percent higher at 24.15 rupees.

The discussions point to the government's plans to consolidate state-run energy companies to give them global size and scale, apart from helping it to boost revenue collections and stick to its budget gap target. The sale, if approved, will be the second such consolidation after state-run Oil and Natural Gas Corp. acquired the government's stake in oil refiner Hindustan Petroleum Corp. for 369 billion rupees.

The sale will boost NTPC's green portfolio as the predominantly coal-burning generator makes a gradual shift away from fossil fuels. NTPC last year sought to acquire the federal government's stake in another hydro-electricity generator SJVN Ltd., but it hasn't been able to forge a deal yet. Press officials at the power ministry, NTPC and NHPC didn't immediately respond to an email seeking comments, while two calls to finance ministry spokesman D.S. Malik went unanswered.

Auroinbo recalls heartburn drug ranitidine, two others from US market
Posted on 6th December 2019

Aurobindo Pharma Limited has initiated a nationwide recall of three drugs from the US, two of them due to manufacturing issues. The development comes close on the heels of the regulatory compliance issues being faced by several of its manufacturing facilities back home.

These three products include heartburn drug Ranitidine that the US Food and Drug Administration(US FDA) had recently asked the companies to withdraw from the market owing to the presence of carcinogenic nitrosodimethylamine (NDMA) compound above the daily acceptable intake limits in the formulation.
---
MTPL to set up off-highway tyre facility in Gujarat, invest $107 million
Posted on 6th December 2019

Mahansaria Tyres Private Limited (MTPL) will set up a $107-million facility to manufacture off-highway tyres in Gujarat, backed by International Finance Corporation (IFC) through equity and loan.

IFC will provide a loan of up to $30 million and it will buy a stake in MTPL for up to $7.74 million.
---
Growth of world cities to decline in 2020-21 amid global slump: Research
Posted on 6th December 2019

The blockbuster growth in the world's major cities in recent years will slow sharply in 2020 and 2021 as the global trade slowdown takes its toll, according to new research.

Nine of the top 10 biggest global cities will slow next year, with the stars of the US Silicon Valley showing the most dramatic signs of slamming on the brakes, Oxford Economics researchers found in a report provided to AFP.
---
Mahindra & Mahindra nears 52-week low; stock slips 12% in one month
Posted on 6th December 2019

Shares of Mahindra & Mahindra (M&M) slipped 2 per cent to Rs 512 on the BSE on Friday and was trading close to its 52-week low level. The car & utility vehicles maker's stock is less than 2 per cent away from its 52-week low price of Rs 503, touched on August 14, in intra-day trade.

In past one month, M&M has underperformed the market by falling 12 per cent as the company's tractor sales delivered disappointing performance.
---
Vodafone Idea will shut shop if govt doesn't provide relief: KM Birla
Posted on 6th December 2019
Vodafone Idea Ltd, India's third largest mobile service provider, will shut down if the government does not provide relief on the liability it faces in past statutory dues following a Supreme Court order, its billionaire chairman Kumar Mangalam Birla said on Friday. "If we we are not getting anything then I think it is end of story for Vodafone Idea," Birla said at the HT Leadership Summit when asked about the future of Vodafone Idea in absence of a government relief on payment of Rs 53,038 crore dues.
---
Be the first person to write a business review for After ONGC-HPCL, government mulls NHPC stake sale to NTPC for Rs 18,200 crore in another cross PSU merger