SBI, PNB and other PSBs alert: Branches likely to be closed in these areas
Posted on 23rd July 2018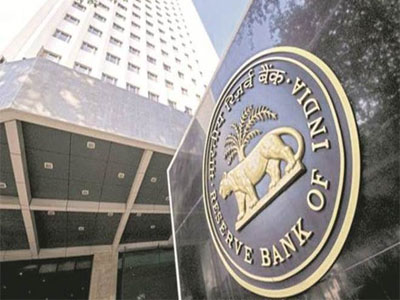 Public Sector Banks (PSBs), including State Bank of India, Punjab National Bank, Indian Overseas Bank, IDBI Bank and Bank of India, are likely to shut one-third of their overseas branches. With an aim to tone down the cost and preserve capital, the Public Sector Banks have decided to close 70 of their 216 foreign branches, according to Indian Express report. Remittance offices in Gulf countries such as Oman and UAE, which are not generating required revenues, are being closed down.

"The banks have initiated sale of non-core assets, closure of unviable branches and other steps to reduce capital. So far, they have closed down 37 overseas operations and another 60-70 operations will be closed down by the end of the year. These operations are a combination of full-fledged branches, representative offices and remittances offices," the official was quoted as saying by IE.

SBI, which has already closed six foreign branches, has converted its branches in France and Sri Lanka into representative offices. SBI is planning closure of another nine branches. Some banks have already closed their operations in locations such as Dubai, Shanghai, Jeddah and Hong Kong.

This came after the central government had infused Rs 2.11 lakh crore in PSBs and asked banks to rationalise operations outside India. The closure of branches in foreighn locations will help banks utilise capitals in domestic operations, the report says.

The Finance Ministry had approved fresh capital infusion of Rs 11,336 crore in five state-owned lenders — Punjab National Bank, Corporation Bank, Andhra Bank, Allahabad Bank and Indian Overseas Bank.
World Cup 2019: ICC Dubai meeting likely to discuss India-Pak match in aftermath of Pulwama attack
Posted on 20th February 2019
After a top Board of Control for Cricket in India (BCCI) official suggested that the international cricket body does not have anything to do with the India-Pakistan match in the upcoming World Cup, a source from the ICC has responded to the same.

According to a tweet from ANI, an ICC source has said, There are chances that the India-Pakistan World Cup clash will be discussed on the sidelines of ICC meeting to be held in Dubai from 27th February.
---
India, Saudi Arabia agree on need to increase pressure on countries supporting terror: Modi
Posted on 20th February 2019
India and Saudi Arabia agreed on need to increase all possible pressure on countries supporting terrorism, Prime Minister Narendra Modi said on February 20 after holding talks with Saudi Crown Prince Mohammed bin Salman bin Abdulaziz Al Saud.

Mr. Modi and Mr. Salman explored ways to further deepen strategic ties against the backdrop of escalating tensions between India and Pakistan following the Pulwama terror attack.
---
Bad loans: SBI writes off Rs 10,000 cr; total by 19 PSU banks at Rs 41,000 cr
Posted on 20th February 2019
Loans written off by a clutch of 19 large and mid-sized public-sector banks (PSBs) in the December quarter of FY19 rose 34% year-on-year (y-o-y) to nearly Rs 41,000 crore, contributing to a reduction in their non-performing assets (NPAs). These banks had written off loans worth only `33,259 crore in Q2FY19, up 24% y-o-y, indicating a gathering of pace in the write-off exercise.

Vijaya Bank saw the steepest increase in write-offs — 243 times y-o-y to Rs 487 crore in Q3FY19. This was followed by IDBI Bank, which saw a 4,783% y-o-y rise in write-offs to Rs 562 crore in Q3FY19.
---
Tata Motors staff get Rs 9,000 wage hike under pact
Posted on 20th February 2019
Tata Motors has signed a long-term wage settlement (LTS) agreement with its employees that will see workmen get a wage rise of Rs 9,000 per month along with other incentives based on performance. Around 6,500 workmen from the Pune plant will benefit from this agreement.

The Tata Motors management and the Tata Motors Employees Union in Pune signed the LTS on Monday. This is the first time that negotiations for the commercial vehicle (CVBU) facility and the passenger vehicle (PVBU) facilities in Pune were conducted jointly. Traditionally, there used to be a six-month lag between the two wage agreements.
---
Big setback for RCom: Supreme Court holds Anil Ambani guilty of contempt in Ericsson default case
Posted on 20th February 2019
In a major setback, the Supreme Court has held Anil Ambani guilty of contempt in Ericsson default case, and also directed RCom to pay balance payment of Rs 450 crore to Ericsson in 4 weeks. Notably, in case of default of payment to Ericsson, Anil Ambani will be sent to jail for 3 months, CNBC Tv18 reported Supreme Court as saying. Anil Ambani wilfully did not pay Rs 550 crore to Ericsson, and he a 'cavalier' approach, noted the apex court.
---
Be the first person to write a business review for SBI, PNB and other PSBs alert: Branches likely to be closed in these areas