SBI, PNB and other PSBs alert: Branches likely to be closed in these areas
Posted on 23rd July 2018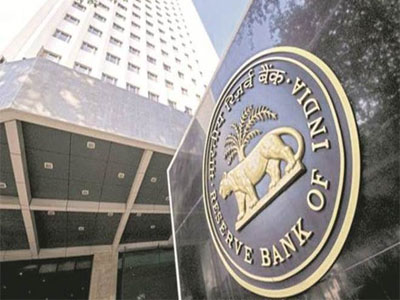 Public Sector Banks (PSBs), including State Bank of India, Punjab National Bank, Indian Overseas Bank, IDBI Bank and Bank of India, are likely to shut one-third of their overseas branches. With an aim to tone down the cost and preserve capital, the Public Sector Banks have decided to close 70 of their 216 foreign branches, according to Indian Express report. Remittance offices in Gulf countries such as Oman and UAE, which are not generating required revenues, are being closed down.

"The banks have initiated sale of non-core assets, closure of unviable branches and other steps to reduce capital. So far, they have closed down 37 overseas operations and another 60-70 operations will be closed down by the end of the year. These operations are a combination of full-fledged branches, representative offices and remittances offices," the official was quoted as saying by IE.

SBI, which has already closed six foreign branches, has converted its branches in France and Sri Lanka into representative offices. SBI is planning closure of another nine branches. Some banks have already closed their operations in locations such as Dubai, Shanghai, Jeddah and Hong Kong.

This came after the central government had infused Rs 2.11 lakh crore in PSBs and asked banks to rationalise operations outside India. The closure of branches in foreighn locations will help banks utilise capitals in domestic operations, the report says.

The Finance Ministry had approved fresh capital infusion of Rs 11,336 crore in five state-owned lenders — Punjab National Bank, Corporation Bank, Andhra Bank, Allahabad Bank and Indian Overseas Bank.
Employees urge Microsoft not to bid for US military project: Report
Posted on 15th October 2018
Following Google's exit from a controversial US military Cloud project, an open letter claiming to be from an unspecified number of Microsoft employees has urged the tech giant to also back out of the military project.

Potentially worth up to $10 billion, "Joint Enterprise Defense Infrastructure (JEDI)" is a Cloud computing contract aimed to bring the entire military under the envelope of a single Cloud provider.
---
L&T arm bags orders worth Rs 1,000 cr in Q2
Posted on 15th October 2018
NEW DELHI: Infrastructure major Larsen and Toubro (L&T) Monday said that its heavy engineering arm has bagged additional orders worth over Rs 1,000 crore during the September quarter.

The L&T Heavy Engineering, the heavy engineering arm of Larsen & Toubro, has secured additional orders worth 1,050 crore in the second quarter this fiscal.
---
Fuel prices continue to rise, PM Narendra Modi to meet oil company heads
Posted on 15th October 2018
Fuel prices continued to rise across the four major metros on Sunday even as Prime Minister Narendra Modi prepares to meet oil company chiefs here on Monday to take stock of the global energy scenario.

In the national capital, petrol was priced at Rs 82.72 per litre, up from Rs 82.66 on Saturday, data on the Indian Oil Corporation website showed.
---
---
Air India crew member falls off aircraft, hospitalised
Posted on 15th October 2018
A 53-year-old air hostess suffered serious injuries after falling off an Air India aircraft which was getting ready for departure for New Delhi from the Chhatrapati Shivaji International Airport here, a source said on Monday.

The incident happened on Air India flight AI 864 operating on Mumbai-Delhi route, according to the airline source.
---
Be the first person to write a business review for SBI, PNB and other PSBs alert: Branches likely to be closed in these areas