Kotak Mahindra Bank Q1 standalone net rises 12% on NII, improved asset quality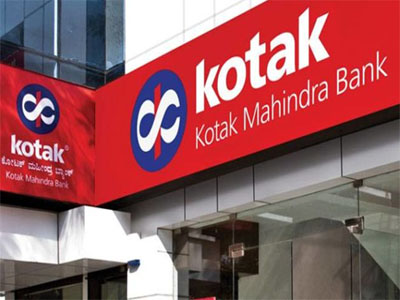 Kotak Mahindra Bank on Thursday reported a 12% year-on-year (y-o-y) rise in standalone net profit for the quarter ended June at Rs 1,025 crore on the back of healthy net interest income (NII) and improved asset quality. NII, or the difference between interest earned and interest expended by a bank, rose 15% to Rs 2,583 crore for the quarter. The bank's asset quality improved during the quarter, with gross non-performing assets (NPAs) as a percentage of total loans falling 5 bps q-o-q to 2.17% and net NPAs declining 12 bps sequentially to 0.86%. However, provisions more than doubled to Rs 470 crore on a y-o-y basis, owing to mark-to-market (MTM) losses on investments.
Net interest margin (NIM) — a key indicator of a bank's profitability — fell 5 basis points (bps) quarter-on-quarter (q-o-q) to 4.3%. On a consolidated basis (including subsidiaries), the bank posted a 17% growth y-o-y in its net profit at Rs 1,574 crore. Dipak Gupta, joint managing director of Kotak Mahindra Bank, told reporters that the bank was witnessing some concerns on the small and medium enterprise (SME) side and the provisions for the sector were on the higher side. "These seem to be early signs of pain for the future. I think we were carried away by the problems from the large and mid corporates and forgot about the SMEs," Gupta said.
The bank, he said, has consciously slowed down its lending to the SME sector mainly because the trading business segment is now feeling the pain following demonetisation and introduction of the goods and services tax (GST). The bank has an exposure of around Rs 18,000 crore to the SME sector, comprising a little over 10% of its total advances. The bank's special mention account (SMA) 2 book — comprising loans where repayments have been overdue for between 61 and 90 days — stood at Rs 189 crore, or 0.11% of net advances. Its total advances grew 24% y-o-y to Rs 1.76 lakh crore in Q1 FY19; corporate advances grew 21% y-o-y to Rs 1.04 lakh crore in the same period and constituted 59% of the overall loan book.
The bank's current account savings account (CASA) ratio stood at 50.3% in the June quarter, up 640 bps y-o-y. The bank's capital adequacy ratio under the Basel III norms stood at 17.76% in Q1 FY19. Gupta said the bank is on track to meet the target of doubling its customer base between March 2017 and September 2018, with its digital product 811 contributing to a bulk of it. At present, it has over 14 million customers, and will reach the targeted double number of 16 million by the end of September, Gupta added. Shares of Kotak Mahindra Bank on the BSE fell 3.69% on Thursday to close at Rs 1,350.25.