Kotak Mahindra Bank consolidated Q1 net up 17% to Rs 15.74 bn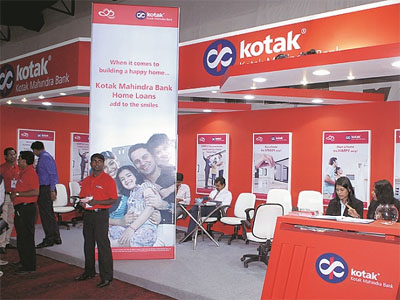 Private lender Kotak Mahindra Bank reported a 17 per cent rise in its first-quarter consolidated net profit, while asset quality improved in the bank.
Profit after tax on a consolidated level rose to Rs 15.74 billion for the quarter ended June 2018, from Rs 13.47 billion in the year-ago period.
Total income rose 15 per cent year on year (YoY) to Rs 99 billion.
At the standalone level, the bank reported a 12.3 per cent rise in its net profit to Rs 10.25 billion, against Rs 9.13 billion in the year-ago quarter.
Gross non-performing assets (GNPA) as a percentage of total advances on a consolidated basis fell to 1.93 per cent for the quarter, against 2.24 per cent in the year-ago quarter and 1.95 per cent in the immediately preceding quarter ended March 2018.
Net NPA stood at 0.77 per cent for the present quarter, against 1.07 per cent in the year-ago quarter and 0.86 per cent in the March quarter.
Provisions other than tax, on consolidated basis, stood at Rs 4.99 billion, up almost 60 per cent over the March 2018 provision of Rs 3.13 billion. Provisions stood at Rs 2.32 billion in the year-ago quarter.
The consolidated capital adequacy ratio stood at 17.76 per cent in Q1 from 19.21 per cent a year ago. The bank's stock hit an intra-day high of Rs 1,408 but trimmed gains to end 3.8 per cent lower on the NSE at Rs 1,345 levels.