Tata Motors' Sanand facility set to stop Nano's mass production
Posted on 12th July 2018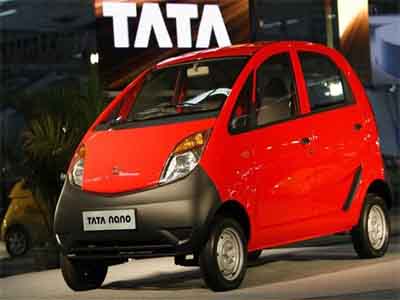 Tata Motors' Sanand facility, which was set up to produce the Nano, is on the verge of discontinuing mass production of the small car. The company will now produce Nano cars on request only. "We will execute production order only when we receive a request from the company's dealership. Either we will give it from our stock or we will have it produced and supplied," said SN Barman, vice-president (sales, marketing and customer care), passenger vehicle unit, Tata Motors. Though the Nano has all but disappeared from roads in most states, some states like Kerala, Karnataka, Tamil Nadu, Himachal Pradesh and the northeastern states have done well in terms of sales.

"If you go and ask for a Nano from the dealership you will get it… This particular product did well in some pockets and wherever it has done well or is doing well there are stocks available," Barman said. He, however, did not divulge the inventory of Tata Nanos currently lying with the company's dealership network.

In the month of June 2018, Tata Motors sold just three Nanos, compared with 167 units during the same period in 2017. During the same month, it produced only one Nano car at Sanand. The company is now contemplating expanding the manufacturing facility at Sanand to cater to the demand for its other models — the Tiago and the Tigor. "With Tiago and Tigor, the company is more aggressive in production and keeping stocks," he added.
---
Maruti Suzuki feels the heat, loses market share
Posted on 15th November 2018
MUMBAI: It has been a classic case for the Indian passenger vehicle market in the last 5-7 years: if Maruti Suzuki sneezes, the market catches a cold.

So, the overall Indian passenger vehicle market fell into negative category in the quarter ended September with sales falling 3.6% year-on-year to 870,804 when Maruti Suzuki sales dropped 1% to 449,834.
---
Air India eyes Rs 800 crore from sale of over 70 properties
Posted on 15th November 2018
MUMBAI: Loss-making national carrier Air India plans to mop up Rs 700-800 crore by selling over 70 residential and commercial properties spread across the country, a senior airline official said Thursday.

This fresh bid is a part of the airline's real estate assets monetisation plan approved by the then UPA government in 2012.
---
Mary Kom sets eyes on sixth world crown
Posted on 15th November 2018
New Delhi: Home favourite M. C. Mary Kom will look to grab her historic sixth crown when she will begin her campaign at the Aiba Women's World Boxing Championships at the Indira Gandhi Stadium here from Thursday.

The 35-year-old, who will fight in the 48kg, is tied with Katie Taylor on five golds and one more will make her the most successful woman boxer in history since the Irish pugilist is now a Pro.
---
Infosys to hire 500 American techies in Texas
Posted on 15th November 2018
Bengaluru: Tech major Infosys will hire 500 American workers in Texas where the company is setting up a Technology and Innovation Hub, a specialised facility for telecommunications, retail and banking sectors.

Infosys in May 2017 said it would hire 10,000 American workers by 2019 and the company has already hired over 6,200 of them since it made this people announcement.
---
Be the first person to write a business review for Tata Motors' Sanand facility set to stop Nano's mass production