Price fight: Telecom Commission adopts Trai plan on net neutrality
Posted on 12th July 2018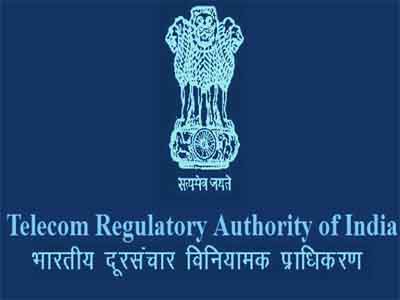 The Telecom Commission, the highest policymaking body in the department of telecommunications (DoT), on Wednesday approved the recommendations of the Telecom Regulatory Authority of India (Trai) with regard to net neutrality. With this, telecom operators who were constrained due to the regulator's differential pricing regulation will get some leeway in pricing their value-added services in three areas — specialised services, content delivery networks and traffic management.

While the prohibition on differential data pricing will remain, which basically means that whatever is available on the net cannot be differently priced by telcos for their subscribers through any exclusive tie-ups with content providers, the three areas — specialised services, content delivery networks, and traffic management — will be kept outside the purview of the principles of net neutrality. Apart from these three areas the earlier leeway to telecom operators to offer free content to their users via their closed communication networks (intranet) would also continue (see graphic).

The broader principle of net neutrality, which disallows any discriminatory practices on the net like throttling, choking or accelerating of select websites by telecom operators or internet service providers, will also remain in force. Once a set of rules is formulated and put in place by the DoT, operators will now be able to provide a fast lane to specialised services but then it has to be done keeping in mind that there's sufficient bandwidth for normal services. Specialised services cannot be offered as a replacement for normal services and they should not compromise on the quality of internet access services. Specialised services are ones where there cannot be any latency; for example, if a surgery is being conducted with remote guidance, the process cannot afford any hiccups in bandwidth. Similar is the case for driverless cars.

The other area that has been kept outside net neutrality is content delivery networks, which basically is a sort of tie-up between a telco and network operators like Facebook or YouTube. Trai had said in its recommendations that since content on such networks is quite popular within the country, these networks can set up their servers for consumers within the country in association with mobile operators to make the quality better and faster.

However, such agreements between the telcos and network operators need to be be transparent, shun any anti-competitive measures and be properly disclosed to the regulator. On traffic management now telcos will have leeway in times of emergencies or choking of networks when they can provide a fast lane to some services by slowing some others.
---
SBI, PNB and other PSBs alert: Branches likely to be closed in these areas
Posted on 23rd July 2018
Public Sector Banks (PSBs), including State Bank of India, Punjab National Bank, Indian Overseas Bank, IDBI Bank and Bank of India, are likely to shut one-third of their overseas branches. With an aim to tone down the cost and preserve capital, the Public Sector Banks have decided to close 70 of their 216 foreign branches, according to Indian Express report.
---
Bajaj and Honda neck and neck for No. 2 slot
Posted on 23rd July 2018
The race for the No. 2 motorcycle manufacturer in the domestic market is almost mirroring a see-saw battle between Bajaj Auto and Honda Motorcycle and Scooter India (HMSI) since the beginning of FY18 and the battle continues on the same lines in the current fiscal also. The country's annual 20-million-unit-strong motorcycle market has three major players — Hero MotoCorp with a market share of 51.5%, followed by Bajaj Auto at 15.6% and HMSI at 15.5%.
---
Green panel rejects Bharat Coking Coal's proposal to amend environment clearance
Posted on 23rd July 2018
The government's green panel has disapproved amendments to the environment clearance sought by Bharat Coking Coal for its Jharia Coalfields in Jharkhand due to the absence of forest clearance, as per the official document. The company's proposal was to amend the existing environment clearance given for the cluster XI group of mines that has a peak production capacity of 6.6 million tonnes per annum (MTPA) and Moonidih water capacity of 1.6 MTPA.
---
Customise your car: Tata Motors to let buyers configure their Harrier SUVs
Posted on 23rd July 2018
Tata Motors will soon shift gears to "Do it Yourself" (DIY) mode as a business strategy with the launch of Harrier, a five-seater sports utility vehicle.

As part of the plan, a digital configurator comprising a three-dimensional graphics-based front-end application (app) will allow customers to choose the power train, brakes, suspension types
---
Be the first person to write a business review for Price fight: Telecom Commission adopts Trai plan on net neutrality