Price fight: Telecom Commission adopts Trai plan on net neutrality
Posted on 12th July 2018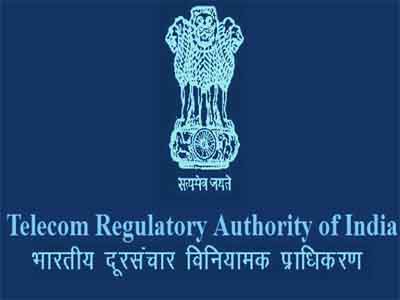 The Telecom Commission, the highest policymaking body in the department of telecommunications (DoT), on Wednesday approved the recommendations of the Telecom Regulatory Authority of India (Trai) with regard to net neutrality. With this, telecom operators who were constrained due to the regulator's differential pricing regulation will get some leeway in pricing their value-added services in three areas — specialised services, content delivery networks and traffic management.

While the prohibition on differential data pricing will remain, which basically means that whatever is available on the net cannot be differently priced by telcos for their subscribers through any exclusive tie-ups with content providers, the three areas — specialised services, content delivery networks, and traffic management — will be kept outside the purview of the principles of net neutrality. Apart from these three areas the earlier leeway to telecom operators to offer free content to their users via their closed communication networks (intranet) would also continue (see graphic).

The broader principle of net neutrality, which disallows any discriminatory practices on the net like throttling, choking or accelerating of select websites by telecom operators or internet service providers, will also remain in force. Once a set of rules is formulated and put in place by the DoT, operators will now be able to provide a fast lane to specialised services but then it has to be done keeping in mind that there's sufficient bandwidth for normal services. Specialised services cannot be offered as a replacement for normal services and they should not compromise on the quality of internet access services. Specialised services are ones where there cannot be any latency; for example, if a surgery is being conducted with remote guidance, the process cannot afford any hiccups in bandwidth. Similar is the case for driverless cars.

The other area that has been kept outside net neutrality is content delivery networks, which basically is a sort of tie-up between a telco and network operators like Facebook or YouTube. Trai had said in its recommendations that since content on such networks is quite popular within the country, these networks can set up their servers for consumers within the country in association with mobile operators to make the quality better and faster.

However, such agreements between the telcos and network operators need to be be transparent, shun any anti-competitive measures and be properly disclosed to the regulator. On traffic management now telcos will have leeway in times of emergencies or choking of networks when they can provide a fast lane to some services by slowing some others.
IOC signs $1.5 bn deal to buy US crude oil
Posted on 19th February 2019
In the first-ever deal by an Indian company, Indian Oil Corp (IOC) Monday said it has signed an annual deal worth USD 1.5 billion to import 3 million tonnes of crude oil in the fiscal year beginning April 1.

This is the first time any Indian refiner has signed an annual contract since the country in 2017 began importing crude oil from the US.
---
SBI waives outstanding loans for 23 CRPF martyrs
Posted on 19th February 2019
The country's largest lender State Bank of India has initiated slew of measures, including waving off outstanding loans of 23 CRPF soldiers martyred in a terrorist attack in Pulwama district of Jammu and Kashmir.

Last week, 40 CRPF personnel were killed and five injured in one of the deadliest terror strikes in J&K.
---
Sensex rebounds over 100 pts; Nifty nears 10,700
Posted on 19th February 2019
The BSE benchmark Sensex recovered over 100 points on Tuesday, led by strong buying by domestic institutional investors amid positive global cues.

The 30-share index was trading 124.21 points, or 0.35%, at 35,622.65. Similarly, the 50-share NSE Nifty rose 38.90 points, or 0.37 per cent, to 10,679.85.
---
Identity crisis! Data companies fuelling Aadhaar private debate, suspects Trai chief
Posted on 19th February 2019
Internet companies that have built their businesses using public data are likely to have created the privacy threat debate around the country's unique digital ID Aadhaar, Trai chairman RS Sharma said on Monday.

"My suspicion, I will have to prove that, but based on circumstantial evidence, we think that many of data companies are behind the issue. They want to create their own identity system," Sharma said at 'International Colloquium on Ethics and Governance of Autonomous AI Systems'.
---
ArcelorMittal offers Rs 4,800 crore for Essar's Mahan power project in MP
Posted on 19th February 2019
ArcelorMittal has offered lenders Rs 4,800 crore for Essar's 2×600 MW Mahan thermal power project in Madhya Pradesh, surpassing the Essar promoters' one-time settlement offer of Rs 3,500 crore, a senior PFC official told FE.

Rajeev Sharma, chairman and managing director of PFC, which is one of the consortium lenders to Essar Power's MP project, told FE, "We are in process of evaluating the offer.
---
Be the first person to write a business review for Price fight: Telecom Commission adopts Trai plan on net neutrality