Price fight: Telecom Commission adopts Trai plan on net neutrality
Posted on 12th July 2018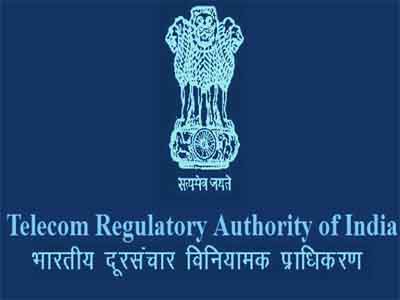 The Telecom Commission, the highest policymaking body in the department of telecommunications (DoT), on Wednesday approved the recommendations of the Telecom Regulatory Authority of India (Trai) with regard to net neutrality. With this, telecom operators who were constrained due to the regulator's differential pricing regulation will get some leeway in pricing their value-added services in three areas — specialised services, content delivery networks and traffic management.

While the prohibition on differential data pricing will remain, which basically means that whatever is available on the net cannot be differently priced by telcos for their subscribers through any exclusive tie-ups with content providers, the three areas — specialised services, content delivery networks, and traffic management — will be kept outside the purview of the principles of net neutrality. Apart from these three areas the earlier leeway to telecom operators to offer free content to their users via their closed communication networks (intranet) would also continue (see graphic).

The broader principle of net neutrality, which disallows any discriminatory practices on the net like throttling, choking or accelerating of select websites by telecom operators or internet service providers, will also remain in force. Once a set of rules is formulated and put in place by the DoT, operators will now be able to provide a fast lane to specialised services but then it has to be done keeping in mind that there's sufficient bandwidth for normal services. Specialised services cannot be offered as a replacement for normal services and they should not compromise on the quality of internet access services. Specialised services are ones where there cannot be any latency; for example, if a surgery is being conducted with remote guidance, the process cannot afford any hiccups in bandwidth. Similar is the case for driverless cars.

The other area that has been kept outside net neutrality is content delivery networks, which basically is a sort of tie-up between a telco and network operators like Facebook or YouTube. Trai had said in its recommendations that since content on such networks is quite popular within the country, these networks can set up their servers for consumers within the country in association with mobile operators to make the quality better and faster.

However, such agreements between the telcos and network operators need to be be transparent, shun any anti-competitive measures and be properly disclosed to the regulator. On traffic management now telcos will have leeway in times of emergencies or choking of networks when they can provide a fast lane to some services by slowing some others.
SBI to raise $500 million in maiden green bond sale
Posted on 19th September 2018
The country's largest lender State Bank is in the international bond market to raise nearly USD 500 million in green bonds, making it the maiden issuance for the lender.The tenor of the bonds is expected to be five years and the notes are to be issued by the bank's London branch.

With this issue SBI will become compliant with the global standards as prescribed by the Climate Bonds Initiative, a global not-for-profit investor-focused organisation.
---
Microsoft steps up Salesforce rivalry with new AI, HoloLens features
Posted on 19th September 2018
Microsoft Corp. rolled out new features for sales and customer-service software that make use of artificial intelligence and its HoloLens augmented reality goggles, stepping up competition with Salesforce.com Inc.

Remote Assist lets field service workers use the goggles to fix equipment or take other actions guided by a remote expert who can watch the process and draw instructions in the workers' fields of view, Lorraine Bardeen, general manager, Microsoft Mixed Reality, said in a press briefing on Tuesday.
---
Maruti dominates passenger vehicle sales in Aug, 6 models in top ten list
Posted on 19th September 2018
Maruti Suzuki India (MSI) continued its hold on the Indian passenger vehicles market with its models occupying the first six positions in the top ten best selling list in August.

According to data from Society of Indian Automobile Manufacturers, the company's entry-level car Alto topped the list, selling 22,237 units in August.
---
TVS teams up with Torino Motors; will open 40 two-wheeler stores in Mexico
Posted on 19th September 2018
TVS Motor on Wednesday announced its alliance with Torino Motors, a subsidiary of Groupo Autofin for the Mexican region.

In the first year of the association, Torino Motors will work with TVS Motor to open 40 exclusive stores in the country for the distribution of two-wheelers, according to a company release.
---
RIL plans to set up Reliance Jio Hubs in smaller towns
Posted on 19th September 2018
New Delhi: India's richest man Mukesh Ambani plans to build Reliance Jio Hubs, a one-stop shop for all consumer items sold by Reliance Industries Ltd and its units ranging from electronics to groceries, to provide people living in small towns their first mall-like shopping experience. The aim is to leverage the strengths of units Reliance Retail Ltd's physical stores and Reliance Jio Infocomm Ltd's digital infrastructure to boost sales in smaller towns, which have largely been untouched by modern retail and online shopping.
---
Be the first person to write a business review for Price fight: Telecom Commission adopts Trai plan on net neutrality