NPA provisioning to hit PNB results; to report loss of Rs 27 billion in Q4
Posted on 15th May 2018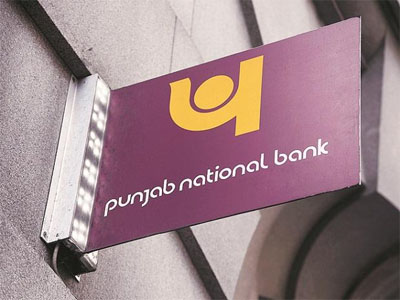 Like many public-sector banks (PSBs) that have announced their March 2018 (Q4) results so far, Punjab National Bank (PNB) too is expected to report losses but of a higher magnitude. Besides higher slippages (loans turning bad) due to the Reserve Bank of India's (RBI) new non-performing assets (NPAs or bad loans) rules and mark-to-market (MTM) provisioning for depreciation in value of government bonds due to higher yields, provisioning for the Rs 135 billion fraud reported in February is expected to have led to the poor performance in Q4.

Though the bank is expected to have spread the fraud-related provisioning over the four quarters, it is expected to report Rs 26-27 billion of losses in Q4. "Fraud‐related provisions though are likely to be spread over four quarters, we factor in Rs 60 bn (provisioning) which affects overall operating performance," analysts at Prabhudas Lilladher said in a Q4 preview report. With RBI's permission, banks are allowed to spread fraud-related provisions over four quarters instead of taking a one-time hit.

Not surprising then, asset quality of the bank is seen worsening in Q4 with mammoth slippages. Gross NPAs of the bank are at 14-14.5 per cent of its gross advances as of March 2018 against 12.1 per cent in the December 2017 quarter (Q3).

Moreover, higher NPAs are also expected to have impacted its topline due to interest reversal. However, an 11-15 per cent growth in advances would push its net interest income or a difference between interest earned and expended to some extent (around six per cent year-on-year) and net interest margin (NII as a percentage of interest-earning assets like loans) is seen at around two per cent, 20 basis points down year-on-year.

Only, if the bank has utilized the RBI's relief measure in terms of spreading MTM provisioning since Q3 across four quarters, the impact would be lower.
Facebook brings India on par with Menlo Park
Posted on 17th January 2019
Mumbai: Facebook, in a major overhaul of business structure, has carved out India as a separate region with a six-member board that will be treated on a par with the one at its Menlo Park headquarters in the US.

The India board will also be the first such for Facebook in any of its markets outside of the US. The local office will also report directly to Menlo Park and will no longer be part of Facebook's Asia Pacific operations.
---
Larsen & Toubro Infotech acquires Ruletronics for $7.48 million
Posted on 17th January 2019
IT midcap and digital solutions company Larsen & Toubro Infotech (LTI) announced the acquisition of Ruletronics, a pure-play Pega consulting and implementation company with offices in the UK, USA, and India for $7.48 million.

The acquisition will strengthen LTI's rapidly growing digital business with a suite of capabilities in Pega implementation space around establishing BPM Roadmap & Strategy, Customer Services, RPA and Decisioning.
---
Axis Bank hits record high; rallies 12% in two weeks
Posted on 8th January 2019
Shares of Axis Bank hit a record high of Rs 679 per share, up 2 per cent on the BSE, on expectations of a strong recovery in earnings, due to lower provisioning. The stock surpassed its previous high of Rs 677 recorded on September 10, 2018, in intra-day trade.

In the past two weeks, Axis Bank has outperformed the market by surging 12 per cent, as compared to a 3 per cent rise in the S&P BSE Sensex.
---
BHEL to set up electric vehicle charging stations on Delhi-Chandigarh highway
Posted on 17th January 2019
New Delhi: State-owned Bharat Heavy Electricals Ltd (BHEL) on Thursday said it will set up a network of solar-based electric vehicle chargers (SEVC) on the Delhi-Chandigarh highway.

"The establishment of EV chargers at regular intervals over the entire 250 km stretch between Delhi and Chandigarh would allay range-anxiety among the electric vehicle users and bolster their confidence for inter-city travel," the company said in a statement.
---
Amazon lists over 1,000 job openings in Hyderabad, Bangalore despite new e-commerce rules
Posted on 17th January 2019
New Delhi: Undeterred by India's revised e-commerce policy that kicks off from next month, Amazon has not stopped hiring engineers and managers in India. An analysis of job listings on Amazon shows the e-commerce giant has more than 1,400 vacancies in India. In Bangalore and Hyderabad, there are over 1,000 open positions with software engineers being the most in demand.
---
Be the first person to write a business review for NPA provisioning to hit PNB results; to report loss of Rs 27 billion in Q4