NPA provisioning to hit PNB results; to report loss of Rs 27 billion in Q4
Posted on 15th May 2018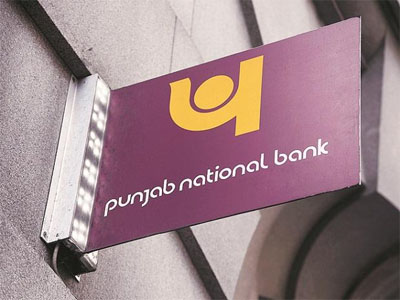 Like many public-sector banks (PSBs) that have announced their March 2018 (Q4) results so far, Punjab National Bank (PNB) too is expected to report losses but of a higher magnitude. Besides higher slippages (loans turning bad) due to the Reserve Bank of India's (RBI) new non-performing assets (NPAs or bad loans) rules and mark-to-market (MTM) provisioning for depreciation in value of government bonds due to higher yields, provisioning for the Rs 135 billion fraud reported in February is expected to have led to the poor performance in Q4.

Though the bank is expected to have spread the fraud-related provisioning over the four quarters, it is expected to report Rs 26-27 billion of losses in Q4. "Fraud‐related provisions though are likely to be spread over four quarters, we factor in Rs 60 bn (provisioning) which affects overall operating performance," analysts at Prabhudas Lilladher said in a Q4 preview report. With RBI's permission, banks are allowed to spread fraud-related provisions over four quarters instead of taking a one-time hit.

Not surprising then, asset quality of the bank is seen worsening in Q4 with mammoth slippages. Gross NPAs of the bank are at 14-14.5 per cent of its gross advances as of March 2018 against 12.1 per cent in the December 2017 quarter (Q3).

Moreover, higher NPAs are also expected to have impacted its topline due to interest reversal. However, an 11-15 per cent growth in advances would push its net interest income or a difference between interest earned and expended to some extent (around six per cent year-on-year) and net interest margin (NII as a percentage of interest-earning assets like loans) is seen at around two per cent, 20 basis points down year-on-year.

Only, if the bank has utilized the RBI's relief measure in terms of spreading MTM provisioning since Q3 across four quarters, the impact would be lower.
BCCI elections on October 22, announces CoA
Posted on 21st May 2019
The Committee of Administrators (CoA) on Tuesday said that the much-awaited elections of the BCCI will be held on October 22.

The CoA, which was appointed by the Supreme Court in January 2017 to oversee the sweeping reforms recommended by the Lodha panel, announced the elections date here after due consultation with the apex court-appointed amicus curiae PS Narsimha.
---
Hyundai launches compact SUV 'Venue' in India at ₹6.50 lakh
Posted on 21st May 2019
South Korean auto major Hyundai on Tuesday forayed into high selling compact SUV segment in India with the launch of new model 'Venue', priced in the range of ₹6.5-11.1 lakh (ex-showroom Delhi).

Venue comes with three engine options — 1 litre turbo and 1.2 litre petrol powertrains besides 1.4 litre diesel engine — and sits below the Creta in terms of price and positioning.
---
Vodafone now giving over 547GB 4G data, free calls with new offer: How to avail
Posted on 21st May 2019
Vodafone has announced a new prepaid recharge pack in partnership with Citibank. Applicable for only Vodafone users in India, the recharge pack will be available on applying for a fresh Citibank credit card via the Vodafone website. Under the recharge pack, the users get 1.5GB data per day and unlimited calls for a validity of one year.
---
Amazon to soon have its own presence on Internet with '.amazon' domain
Posted on 21st May 2019
E-commerce giant Amazon was on its way to running its own online neighbourhood Monday after the internet's address keeper granted the ".amazon" domain to the company. After waiting in vain for years for the US online retail colossus and an alliance of South American countries to resolve their battle over the right to web addresses ending with ".amazon," the Internet Corporation for Assigned Names and Numbers (ICANN) this month sided with the Seattle-based company.
---
Tata Motors reports first quarterly profit for FY19 at Rs 1,109 crore
Posted on 21st May 2019
Reporting its first profit for financial year 2018-2019, Tata Motors on Monday recorded a consolidated net profit of Rs 1,108.86 crore for the three months of January-March 2019.

However, the ongoing stress in the China market for the company's cash cow, Jaguar Land Rover (JLR), meant it came in almost half of what it was in the quarter ended March 31, 2018. The net profit was, however, much above the Bloomberg consensus estimates of Rs 570 crore.
---
Be the first person to write a business review for NPA provisioning to hit PNB results; to report loss of Rs 27 billion in Q4