NPA provisioning to hit PNB results; to report loss of Rs 27 billion in Q4
Posted on 15th May 2018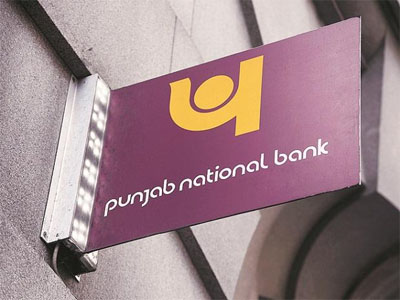 Like many public-sector banks (PSBs) that have announced their March 2018 (Q4) results so far, Punjab National Bank (PNB) too is expected to report losses but of a higher magnitude. Besides higher slippages (loans turning bad) due to the Reserve Bank of India's (RBI) new non-performing assets (NPAs or bad loans) rules and mark-to-market (MTM) provisioning for depreciation in value of government bonds due to higher yields, provisioning for the Rs 135 billion fraud reported in February is expected to have led to the poor performance in Q4.

Though the bank is expected to have spread the fraud-related provisioning over the four quarters, it is expected to report Rs 26-27 billion of losses in Q4. "Fraud‐related provisions though are likely to be spread over four quarters, we factor in Rs 60 bn (provisioning) which affects overall operating performance," analysts at Prabhudas Lilladher said in a Q4 preview report. With RBI's permission, banks are allowed to spread fraud-related provisions over four quarters instead of taking a one-time hit.

Not surprising then, asset quality of the bank is seen worsening in Q4 with mammoth slippages. Gross NPAs of the bank are at 14-14.5 per cent of its gross advances as of March 2018 against 12.1 per cent in the December 2017 quarter (Q3).

Moreover, higher NPAs are also expected to have impacted its topline due to interest reversal. However, an 11-15 per cent growth in advances would push its net interest income or a difference between interest earned and expended to some extent (around six per cent year-on-year) and net interest margin (NII as a percentage of interest-earning assets like loans) is seen at around two per cent, 20 basis points down year-on-year.

Only, if the bank has utilized the RBI's relief measure in terms of spreading MTM provisioning since Q3 across four quarters, the impact would be lower.
New Hyundai Santro launch on October 23; six reasons why company feels it will be winner again
Posted on 30th November -0001
Globally, it was called Hyundai Atos. When this tall car with a short bonnet and a vertical back was launched in India on September 23, 1998, Hyundai chose the name Santro—taken from Saint-Tropez, the French city famous for fashion—because the company wanted to project it as a 'fashionable' new car. It was the first uniquely-designed small car that was not a Maruti (Fiat had launched the forgettable Uno in 1996), and it appealed to customers.
---
Sensex, Nifty drop over 1%: Investors lose Rs 4 lakh crore
Posted on 20th October 2018
Investors have lost close to Rs 4 lakh crore in the last two trading sessions alone; the total wealth eroded since September is now Rs 22.3 lakh crore.

On Friday, the Sensex shed 463.95 points, or 1.3%, to close the session at 34,315.63 while the broader Nifty 50 pared 149.5 points, or 1.4%, to end at 10,303.55. With Friday's fall, the Nifty 50 has come off more than 12% from its August highs.
---
ArcelorMittal emerges as highest bidder for debt-laden Essar Steel
Posted on 20th October 2018
ArcelorMittal on Friday emerged as the highest bidder for Essar Steel, the company said in a release to the Luxembourg stock exchange.

"ArcelorMittal confirms it has been informed by the committee of creditors (CoC) for Essar Steel that it has been evaluated to be the H1 resolution applicant (the preferred bidder) in the corporate insolvency resolution process for Essar Steel," it said. The company will now enter into further negotiations with the CoC, ArcelorMittal added.
---
Soon you can pay cash and get bitcoin, other cryptocurrencies at nearby ATM
Posted on 20th October 2018
Even as the legal uncertainty on crypto currencies looms in India, crypto currency exchange Unocoin has launched its first ATM in Bengaluru. Through this ATM, traders can deposit physical cash (in rupees) in their crypto wallet and can trade in bitcoin and other cryptocurrencies.
---
Three-fourths of 419,600 H1B visa holders in 2018 are Indians: US report
Posted on 20th October 2018
Nearly three out of every four H-1B visa holders as of October 5 are Indian citizens, an official US report has said.

According to the US Citizenship and Immigration Services (USCIS), there were as many as 419,637 foreign nationals working in the US on H-1B visas as on October 5.
---
Be the first person to write a business review for NPA provisioning to hit PNB results; to report loss of Rs 27 billion in Q4