NPA provisioning to hit PNB results; to report loss of Rs 27 billion in Q4
Posted on 15th May 2018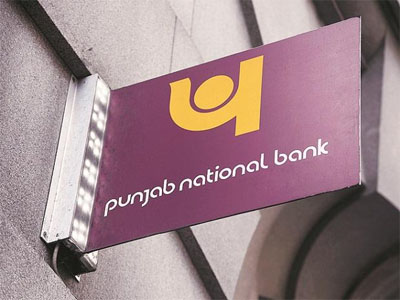 Like many public-sector banks (PSBs) that have announced their March 2018 (Q4) results so far, Punjab National Bank (PNB) too is expected to report losses but of a higher magnitude. Besides higher slippages (loans turning bad) due to the Reserve Bank of India's (RBI) new non-performing assets (NPAs or bad loans) rules and mark-to-market (MTM) provisioning for depreciation in value of government bonds due to higher yields, provisioning for the Rs 135 billion fraud reported in February is expected to have led to the poor performance in Q4.

Though the bank is expected to have spread the fraud-related provisioning over the four quarters, it is expected to report Rs 26-27 billion of losses in Q4. "Fraud‐related provisions though are likely to be spread over four quarters, we factor in Rs 60 bn (provisioning) which affects overall operating performance," analysts at Prabhudas Lilladher said in a Q4 preview report. With RBI's permission, banks are allowed to spread fraud-related provisions over four quarters instead of taking a one-time hit.

Not surprising then, asset quality of the bank is seen worsening in Q4 with mammoth slippages. Gross NPAs of the bank are at 14-14.5 per cent of its gross advances as of March 2018 against 12.1 per cent in the December 2017 quarter (Q3).

Moreover, higher NPAs are also expected to have impacted its topline due to interest reversal. However, an 11-15 per cent growth in advances would push its net interest income or a difference between interest earned and expended to some extent (around six per cent year-on-year) and net interest margin (NII as a percentage of interest-earning assets like loans) is seen at around two per cent, 20 basis points down year-on-year.

Only, if the bank has utilized the RBI's relief measure in terms of spreading MTM provisioning since Q3 across four quarters, the impact would be lower.
PM REVIEWS FLOOD SITUATION IN KERALA
Posted on 18th August 2018
Prime Minister Narendra Modi reviewed today the flood situation in rain-battered Kerala at a high-level meeting in Kochi.

Earlier, there were reports that the prime minister's helicopter could not take-off for an aerial survey of flood affected areas due to bad weather. But, there was no official confirmation from the state and the Union government.
---
SENSEX SURGES 284 PTS, NIFTY HITS NEW HIGH
Posted on 18th August 2018
Benchmark Sensex rebounded by over 284 points to close at 37,947.88 on Friday, while the NSE Nifty finished at a fresh lifetime high on the back of robust gains in FMCG, metal and banking stocks amid positive global cues.

Brokers said sentiment got a lift on uninterrupted buying by domestic institutional investors, while global markets were mixed after the US and China agreed to resume trade talks.
---
ASHOK LEYLAND BAGS ORDER FOR 300 BUSES FROM BANGLADESH
Posted on 18th August 2018
Hinduja flagship firm Ashok Leyland on Friday said it had bagged an order from Bangladesh Road Transport Corporation (BRTC) for supply of 300 buses.

The order is for double decker buses which have been procured against a tender under Indian Line of Credit, the company said in a statement.
---
Amazon's India chief tells team to turn off work email at night
Posted on 18th August 2018
Bangalore: Amazon's country manager for India has proposed a radical idea: Log off; get a life. In an email to his team earlier this month, Amit Agarwal counselled colleagues to stop responding to emails or work calls between 6pm and 8am in the interest of "work-life harmony." He also talked about the importance of work discipline and how to draw the line.
---
Spectrum price: RCom gets relief from Supreme Court
Posted on 18th August 2018
The Supreme Court on Friday stayed a telecom tribunal order asking Reliance Communications to pay the difference between the price for spectrum in the 800 MHz band in 2013 and its auction price in 2015, as the company is in the process of selling part of its spectrum to Reliance Jio Infocomm.
---
Be the first person to write a business review for NPA provisioning to hit PNB results; to report loss of Rs 27 billion in Q4