Kotak Mahindra Bank provides biggest boost to Sensex gains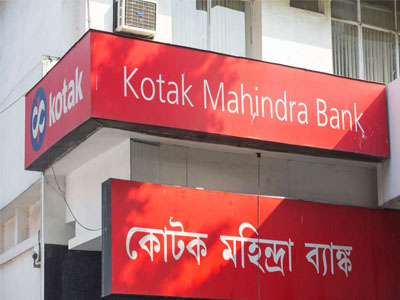 India's benchmark equity index just managed to close in the green after swinging between gains and losses as weak sentiment in Asia offset the good cheer from strong auto sales in April.
The S&P BSE Sensex rose 0.1 per cent to 35,176.42 after falling as much as 0.3 per cent. The measure swung between gains and losses at least a dozen times. All but two of the 19 sector sub-indexes compiled by BSE fell, led by an index of metal stocks. Kotak Mahindra Bank provided the biggest boost to the Sensex. The stock markets were closed on Tuesday for a local holiday.
Kotak Mahindra Bank climbed to a record after Managing Director Uday Kotak said he expected a 20 per cent loan growth in the new financial year that began April 1.
"Loan demand should revive, particularly from the corporate sector as capacity utilization improves, and public sector banks scale back due to weaker capital strength and asset quality woes," Diksha Gera and Hui Yen Tay, analysts at Bloomberg Intelligence wrote in a note.
Sales for Maruti Suzuki, the country's biggest carmaker, climbed 14 percent last month, according to data provided by the company on May 1. Tata Motors' sales increased 86 percent, while Bajaj Auto reported a 26 percent gain.
Asian stocks fell and the dollar retreated from a four- month high as investors digested the latest earnings reports and many markets reopened after being shuttered for holidays on Tuesday.