Finance ministry halts NHAI's plan to float InVITs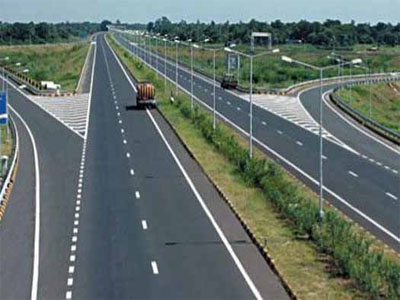 New Delhi: The National Highways Authority of India's (NHAI's) plan to float infrastructure investment trusts, or InvITs, to raise money from the market for its ambitious Rs5.97 trillion Bharatmala project has been halted in its tracks by the finance ministry.
The authority has been asked to wait till other central public sector enterprises (CPSE) issue their InvITs.
InvITs are financial instruments designed to pool money from a number of investors to invest in assets that provide a cash flow over a period of time. They are generally used in the infrastructure sector to ensure steady cash flow. InvITs have four parties—sponsors, investment managers, project managers and trustees —and must comply with the Sebi (Infrastructure Investment Trusts) Regulation, 2014.
A senior government official, on condition of anonymity, said, "During the last NHAI board meeting in March, secretary-expenditure from the finance ministry, who is also one of the NHAI board members, did not agree to NHAI InvITs. He cited several reasons: NHAI's present structure won't allow floating of such an entity; systems are not robust; InvITs require disclosures which NHAI might not be willing to disclose; and more."
The official added that the proposal would now be reworked by NHAI before being brought before the board again.
A road ministry official, who also did not wish to be named, confirmed the development. "NHAI requires funds and restricting it to just toll-operate-transfer (ToT) because you get an upfront payment in one go won't ensure steady flow of funds to undertake Bharatmala. There is no budget allocation for 51,000km of Bharatmala. Where will the funds come from? You need to have funds in hand to undertake such massive projects," he said.
Finance minister Arun Jaitley in his 2018-19 budget speech said, "Our government has scaled new heights in development of road infrastructure sector. We are confident of completing national highways exceeding 9,000 kilometres in length during 2017-18. The ambitious Bharatmala Pariyojana has been approved for providing seamless connectivity of interior and backward areas and borders of the country... to develop about 35,000km in phase-I at an estimated cost of Rs5,35,000 crore. To raise equity from the market for its mature road assets, NHAI will consider organizing its road assets into special purpose vehicles and use innovative monetizing structures like TOT and InvITs."
To be sure, this is the second NHAI proposal which has been "red-flagged" by the finance ministry. Earlier, its idea to float bonds to raise Rs3,000 crore to finance the Bharatmala scheme in February was also shot down.
Queries emailed to NHAI and the ministry of finance remained unanswered till press time.