Will Kotak Mahindra acquire Axis Bank? Here's why Nomura thinks it's the best time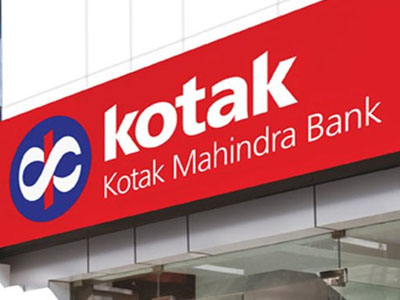 Following the curtailment of Axis Bank CEO Shikha Sharma's term, many top market voices including global brokerage firm Nomura believe that its an opportune moment for Uday Kotak-run Kotak Mahindra Bank to takeover the private lender. "With a very short time left in the CEO's term at Axis Bank, RBI's pressure on Axis Bank's management and with an asset quality clean-up exercise continuing, we believe this is the best opportunity for Kotak Bank to acquire or merge with Axis Bank," Nomura said in its report.
According to Nomura, Axis Bank will have to look at an external CEO. Accordingly, Nomura says that there will be limited push-back from Axis Bank for a potential merger, given the loss of confidence that the regulator has expressed by not approving the renewal of the CEO's term and a vacuum in top management.
Apart from Nomura, a recent Bloomberg report too suggested that Axis Bank may have become one of the juiciest takeover targets in the history of Indian banking industry.
A likely deal between the two heavyweights Axis and Kotak Bank will make the combined entity the second largest private bank in the country in terms of loans and the largest in terms of branches. Kotak Mahindra Bank commands a market capitalisation of Rs 2.15 lakh crore, while Axis Bank has a mcap of 1.4 lakh crore.
According to Nomura, a potential combined entity will have 5,760 branches, higher than ICICI Bank's 4,860. Further, its loan book would nearly equal HDFC Bank's loan book. As per Nomura's estimates, Kotak Bank will have a loan book of Rs 6.16 lakh crore as against HDFC Bank's Rs 6.31 lakh crore.
According to Nomura, the deal would be highly earnings per share-accretive for Kotak Bank even after paying a meaningful premium to Axis Bank shareholders. The global firm notes that the deal makes strategic sense for Kotak Mahindra Bank even from the promoter's perspective, as the acquisition should help in diluting the promoter's stake down to the requirements stipulated by the RBI.
According to RBI rules, promoters of private banks must bring down their holding to 15 per cent within 12 years of commencement of operations. Accordingly, the central bank has asked Kotak Bank's promoter Uday Kotak to bring down his holding in the bank to 15 per cent by March 2020. Currently, Uday Kotak and family holds 30.06 per cent stake in the bank.