Amazon to export logistics successes made in India
Posted on 7th April 2018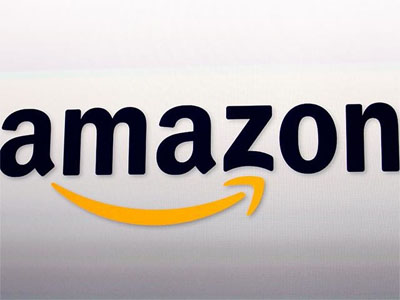 KOLKATA: India has largely been an 'importer' of global best practices. It is now set to 'export' a couple of cool business tricks that Amazon has perfected locally. Both India-first successful initiatives the Seattle behemoth is shipping overseas are in the logistics domain.

They involve roping in local entrepreneurs and tapping neighbourhood grocers, drugstores or other street-corner shops to ensure last-mile delivery of Amazon consignments to customers. Akhil Saxena, vice president, India customer fulfilment at Amazon, said that these two innovations are in various stages of deployment in emerging markets such as the Middle-East, Brazil and Mexico.

Another India-specific logistics initiative Easy Ship - where Amazon does the logistics for orders and sellers store the products -- has been taken to the UK and will soon debut in the US, Saxena said. Amazon's 'service partner' programme involves bringing local entrepreneurs into its ecosystem, and it has 350 such partners and additions have risen 40% in the past year.

The second initiative harnessing neighbourhood stores, drugstores or streetcorner shops for storing the Amazon consignments and ensuring final delivery to the customer is called the 'I have space program', which has already added more than 17,500 such stores across India. Amazon had added 5,000 new stores last year, expanding the network by 40%. These two programmes are under Amazon's own logistics arm, Amazon Transportation Services (ATS).

"These programmes have provided a reliable delivery network and additional reach. ATS has the largest share of logistics fulfilment for Amazon in India and has 150 own delivery stations for last-mile delivery, apart from these two programmes," said Saxena.

Besides ATS, Amazon also uses India Post and other courier companies for lastmile fulfilment in India. ATS has just expanded its reach into five north-eastern states to complete its pan-India network. However, Amazon has not yet engaged with the Indian government to allow drones to deliver packages the way it has done for the Prime Air programme in the US, where deliveries using drones are made in half an hour. "There are no plans currently to roll it out in India and hence we are not engaging with the government," Saxena said.
Gold prices slump to Rs 48,900 per 10 gm, Silver rallying at Rs 51,950 a kg
Posted on 11th July 2020
Gold prices on Saturday fell to Rs 48,900 from Rs 49,100 per 10 gram, while silver climbed to Rs 51,950 from Rs 51,900 per kilogram, according to Good Returns website.

Gold jewellery prices vary across India, the second-largest consumer of the metal, due to excise duty, state taxes, and making charges.
---
Facebook plans to ban political ads before US Presidential election: Report
Posted on 11th July 2020
Facing intense criticism from all quarters, Facebook is planning to ban political ads on its platform like Twitter does as the US inches closer towards the presidential election in November, the media reported on Saturday.

According to a report in CNN Business citing sources, the potential ban on political ads to reduce the spread of disinformation has been under consideration since last fall.
---
RIL closes four Jio stake sale deals, receives Rs 30,062 cr from investors
Posted on 11th July 2020
After Facebook Inc, Reliance Industries has closed deals to sell a minority stake in its digital arm to four other investors, receiving a total of over Rs 30,062 crore.

In a regulatory filing, Reliance said it has closed the sale of 6.13 per cent stake in Jio Platforms with L Catterton, The Public Investment Fund, Silver Lake and General Atlantic.
---
Kolkata: Eden Gardens to be used as COVID-19 quarantine facility for police personnel
Posted on 11th July 2020
Kolkata Police can now use the galleries of Eden Gardens stadium as a makeshift quarantine facility, the Cricket Association of Bengal (CAB) on Friday said.

A meeting at Kolkata Police Headquarter, Lal Bazaar, took place at the Chamber of Special Commissioner Jawed Shamim. It was attended by CAB president Avishek Dalmiya.
---
India sees 27,114 new coronavirus cases, tally crosses 8 lakh-mark
Posted on 11th July 2020
In another highest single-day spike of coronavirus cases, India on Saturday reported 27,114 new cases in the last 24 hours. As many as 519 deaths were reported during this period.

With this, the country's total count has crossed the eight lakh-mark.

The total number of positive cases in the country stands at 8,20,916, including 2,83,407 active cases, 5,15,386 cured/discharged/migrated and 22,123 deaths, according to the Ministry of Health and Family Welfare.
---
Be the first person to write a business review for Amazon to export logistics successes made in India