Indian Oil, ONGC, Coal best performers in FY17; BSNL, Air India, MTNL worst
Posted on 13th March 2018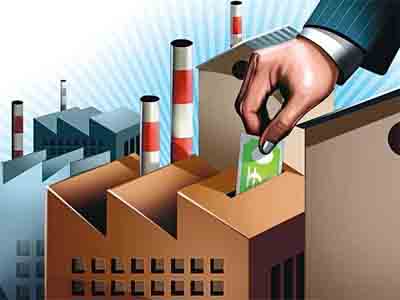 Indian Oil, ONGC and Coal India have emerged as the most profitable PSUs for 2016-17, whereas BSNL, Air India and MTNL incurred the highest losses, according to a government survey tabled in Parliament today.

The Public Enterprises Survey 2016-17, which mapped the performance of central public sector units, showed that the top ten loss-making state-owned firms accounted for a whopping 83.82 per cent of the total losses made by 82 loss-making CPSEs during the year.

BSNL, Air India and MTNL incurred 55.66 per cent of the total losses suffered by the top ten loss-making CPSEs in 2016-17.

The top three performers -- Indian Oil Corporation Ltd, Oil and Natural Gas Corporation (ONGC) and Coal India Ltd -- contributed 19.69 per cent, 18.45 per cent and 14.94 per cent, respectively, to the total profit earned by the top ten profit making CPSEs during 2016-17.

Hindustan Petroleum Corporation and Mangalore Refinery and Petrochemicals Ltd have entered the coveted list of the top ten profit-making CPSEs, while Hindustan Fertiliser Corporation and Power Finance Corporation have moved out of this league.

The top ten profit-making companies accounted for 63.57 per cent of the total profit made by 174 profit making CPSEs during the year.

Hindustan Cables, BHEL and ONGC Videsh Limited (OVL), which had incurred losses in 2015-16, swung into profit in 2016-17, while Western Coalfields Ltd, STCL, Air India Engineering Services and Brahmaputra Crackers and Polymer Ltd entered into the top ten loss-making CPSEs.

The overall net profit of all 257 operating PSUs during 2016-17 stood at Rs 1,27,602 crore compared to Rs 1,14,239 crore during the previous year, showing a 11.7 per cent growth.
HDFC Bank may rely on Indian market for $2.3 billion share sale
Posted on 18th June 2018
Mumbai: HDFC Bank Ltd, the world's most expensive major lender, is considering relying entirely on the Indian market for a share sale that could raise as much as Rs 15,500 crore ($2.3 billion), people with knowledge of the matter said.

The Mumbai-based bank is weighing seeking all the capital through a qualified institutional placement in India, rather than its usual practice of splitting the fund-raising between an offering of local stock and a sale of American depositary receipts, according to the people.
---
Salman Khan's 'Race 3' crosses Rs 100 crore milestone over opening weekend
Posted on 18th June 2018
New Delhi: The Salman Khan box office charm shows no sign of fading. The actor's latest festival release Race 3 crossed the Rs 100 crore mark over its opening weekend, making Rs 106.47 crore in domestic box office collections. The action thriller has emerged as the second highest opening weekend earner of the year so far after period saga Padmaavat that had made Rs 114 crore, but it had a five-day extended weekend compared to Race 3's three days.
---
Sebi plans to amend takeover regulations
Posted on 18th June 2018
New Delhi: Securities and Exchange Board of India (Sebi) is likely to change certain provisions in the takeover regulations, including those pertaining to revision of open offer price, a senior official said.

The watchdog's move comes after public consultations on a discussion paper about review of SAST (Substantial Acquisition of Shares and Takeovers) Regulations.
---
Sensex slips over 30 points as Asian shares skid on escalating trade war concerns
Posted on 18th June 2018
Indian stock markets opened on a lower note on Monday following weak Asian peers after trade war concerns escalated between two major global economies. The BSE Sensex slipped 38.51 points to a low of 35,585.73 points during early trade. The Nifty50 of the National Stock Exchange fell around 10 points. Out of 1,166 trading companies on the BSE, 558 advanced as compared to 556 declines indicating a slightly bullish trend in the market.
---
---
Be the first person to write a business review for Indian Oil, ONGC, Coal best performers in FY17; BSNL, Air India, MTNL worst