Infosys to delist shares from Paris, London Euronext
Posted on 13th March 2018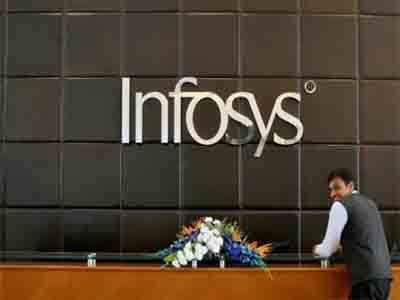 Infosys will delist its American Depository Shares (ADS) from the Euronext Paris and Euronext London exchanges primarily due to lower trading volume, even as the company's shares will continue to trade on the New York Stock Exchange (NYSE). In a notice to the exchanges, Infosys stated, "The primary reason for seeking the proposed delisting is the low average daily trading volume of Infosys ADS on these exchanges, which is not commensurate with the related administrative requirements." According to Infosys, during the five-year period of the company's listing on Euronext Paris and Euronext London, the average daily trading volume of the company's ADS was significantly lower than its average daily trading volume on the NYSE. The Infosys ADS closed at €14.40 on the Euronext Paris on March 9. Infosys made its foray into the Euronext in December 2012 following its move to delist from Nasdaq and list primarily on the NYSE. The move was primarily to give better access to investors based in Europe. The proposed delisting is subject to approval from Euronext Paris and Euronext London. Infosys said there will be no change to the Infosys share/ADS count, capital structure and float, as a result of the proposed delisting from the exchanges. "Infosys ADS will continue to be listed on the NYSE under the symbol 'INFY' and investors can continue to trade their ADS on the NYSE as before," it said. Infosys ADS on NYSE closed at $18.16 on March 9. Infosys said, "ADS holders, who opt for the sales facility will be able to sell their ADS on the NYSE in accordance with Euronext Paris and Euronext London rules. ADS holders who do not opt for the sales facility can continue to keep their ADS and will be able to trade their ADS on the NYSE."
Infosys deploys digital banking solution at Australian Military Bank
Posted on 25th September 2018
New Delhi: IT major Infosys on Tuesday said it has deployed its Finacle banking solutions suite for Australian Military Bank (AMB).

The comprehensive digital banking solution stack has been implemented in a fully software-as-a-service (SaaS) model, hosted out of Infosys datacentres in the country, Infosys said in a statement.
---
---
A tale of two seats on Air India 184 - one of the longest long-hauls there is
Posted on 25th September 2018
'Are you sure you want me to book you on a return ticket on Air India?' Anurag, my ever-so-helpful and slightly-alarmed travel agent asked. I said yes. 'It's not all as bad as you make it out to be.' I'd been on Air India flights before, that too economy, how bad could business class be? It is our national carrier, they fly 777s and 787s - business class promises fully flat seats where you could expect to be relatively comfortable and even get in a night's sleep.
---
TCS will conduct online test to hire engineer graduates
Posted on 25th September 2018
Attention all engineer graduates! If you want to work with TCS, then from now nwards you are required to clear an online test. According to a Times of India report, the tech firm is all set to digitize the hiring process. TCS is mulling over dropping the process of visiting campuses and hiring from colleges directly to be more efficient.
---
Indian Oil sees India's oil demand surging to 500 mn tonnes per yr by 2040
Posted on 25th September 2018
India's crude oil demand is forecast to grow to 500 million tonnes per year by 2040, but persistent increases in oil prices might act as a dampener for the rate of growth, Partha Ghosh, an executive director at Indian Oil Corp said on Tuesday.

That would be equivalent to around 10 million barrels per day (bpd), up from about 4.7 million bpd in 2017.
---
Be the first person to write a business review for Infosys to delist shares from Paris, London Euronext