Infosys to delist shares from Paris, London Euronext
Posted on 13th March 2018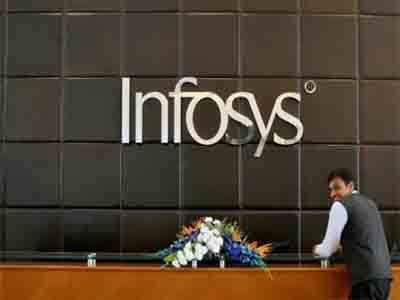 Infosys will delist its American Depository Shares (ADS) from the Euronext Paris and Euronext London exchanges primarily due to lower trading volume, even as the company's shares will continue to trade on the New York Stock Exchange (NYSE). In a notice to the exchanges, Infosys stated, "The primary reason for seeking the proposed delisting is the low average daily trading volume of Infosys ADS on these exchanges, which is not commensurate with the related administrative requirements." According to Infosys, during the five-year period of the company's listing on Euronext Paris and Euronext London, the average daily trading volume of the company's ADS was significantly lower than its average daily trading volume on the NYSE. The Infosys ADS closed at €14.40 on the Euronext Paris on March 9. Infosys made its foray into the Euronext in December 2012 following its move to delist from Nasdaq and list primarily on the NYSE. The move was primarily to give better access to investors based in Europe. The proposed delisting is subject to approval from Euronext Paris and Euronext London. Infosys said there will be no change to the Infosys share/ADS count, capital structure and float, as a result of the proposed delisting from the exchanges. "Infosys ADS will continue to be listed on the NYSE under the symbol 'INFY' and investors can continue to trade their ADS on the NYSE as before," it said. Infosys ADS on NYSE closed at $18.16 on March 9. Infosys said, "ADS holders, who opt for the sales facility will be able to sell their ADS on the NYSE in accordance with Euronext Paris and Euronext London rules. ADS holders who do not opt for the sales facility can continue to keep their ADS and will be able to trade their ADS on the NYSE."
Saudi Arabia, RIL in talks for refinery, petrochem project
Posted on 19th December 2018
World's largest oil exporter Saudi Arabia and richest Indian Mukesh Ambani-run Reliance Industries are discussing joint investment in petrochemicals and refinery projects, the Saudi Oil Minister Khalid al-Falih said.

Al-Falih, who has known Ambani for over a decade now, travelled to Udaipur earlier this month to attend the pre-wedding festivities of Ambani's daughter Isha's marriage with Ajay Piramal's son Anand.
---
Indian drug inspectors seize Johnson's baby powder: Report
Posted on 19th December 2018
New Delhi: Indian drug inspectors have seized samples of Johnson & Johnson's baby powder from a plant in a northern state, an industry source said on Wednesday, following a Reuters report the company knew for decades that cancer-causing asbestos lurked in the product.
---
RCom shares plunge on report of govt blocking Reliance Jio deal
Posted on 19th December 2018
Shares of Indian telecom company Reliance Communications Ltd plunged as much as 13 percent on Wednesday after the Economic Times reported that Department of Telecommunications (DoT) rejected a proposed spectrum sale to Reliance Jio Infocomm Ltd. The RCom stock fell as much as 13.3 percent to Rs 13.65 per share on NSE. At 10.52am, RCom shares traded at 14.85 per share, down 5.71% from its previous close.
---
IBC eliminates right to redemption of Essar Steel shareholders, says lenders
Posted on 19th December 2018
The Insolvency and Bankruptcy Code eliminates the right to redemption of Essar Steel shareholders, the counsel to lenders and ArcelorMittal said as part of their rejoinder arguments to Essar Steel Asia Holdings (ESAHL)'s plea for consideration of their settlement offer proposed 'for and on behalf of Essar Steel'.
---
PE Play: Carlyle eyes PNB's stake in PNB Housing Finance
Posted on 19th December 2018
Carlyle Group is seeking to double its holding in mortgage lender PNB Housing Finance, people familiar with the matter said, reversing an earlier attempt to pare its stake in the company.

The US private equity firm is considering buying Punjab National Bank's (PNB) shares in PNB Housing, which would give it a controlling stake, the people said, asking not to be named as the information is not public.
---
Be the first person to write a business review for Infosys to delist shares from Paris, London Euronext