Infosys to delist shares from Paris, London Euronext
Posted on 13th March 2018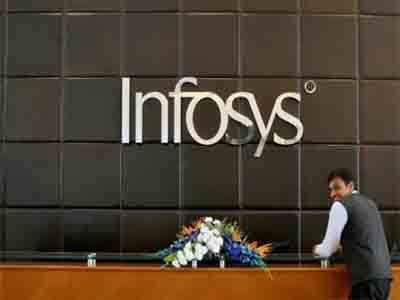 Infosys will delist its American Depository Shares (ADS) from the Euronext Paris and Euronext London exchanges primarily due to lower trading volume, even as the company's shares will continue to trade on the New York Stock Exchange (NYSE). In a notice to the exchanges, Infosys stated, "The primary reason for seeking the proposed delisting is the low average daily trading volume of Infosys ADS on these exchanges, which is not commensurate with the related administrative requirements." According to Infosys, during the five-year period of the company's listing on Euronext Paris and Euronext London, the average daily trading volume of the company's ADS was significantly lower than its average daily trading volume on the NYSE. The Infosys ADS closed at €14.40 on the Euronext Paris on March 9. Infosys made its foray into the Euronext in December 2012 following its move to delist from Nasdaq and list primarily on the NYSE. The move was primarily to give better access to investors based in Europe. The proposed delisting is subject to approval from Euronext Paris and Euronext London. Infosys said there will be no change to the Infosys share/ADS count, capital structure and float, as a result of the proposed delisting from the exchanges. "Infosys ADS will continue to be listed on the NYSE under the symbol 'INFY' and investors can continue to trade their ADS on the NYSE as before," it said. Infosys ADS on NYSE closed at $18.16 on March 9. Infosys said, "ADS holders, who opt for the sales facility will be able to sell their ADS on the NYSE in accordance with Euronext Paris and Euronext London rules. ADS holders who do not opt for the sales facility can continue to keep their ADS and will be able to trade their ADS on the NYSE."
HDFC Bank may rely on Indian market for $2.3 billion share sale
Posted on 18th June 2018
Mumbai: HDFC Bank Ltd, the world's most expensive major lender, is considering relying entirely on the Indian market for a share sale that could raise as much as Rs 15,500 crore ($2.3 billion), people with knowledge of the matter said.

The Mumbai-based bank is weighing seeking all the capital through a qualified institutional placement in India, rather than its usual practice of splitting the fund-raising between an offering of local stock and a sale of American depositary receipts, according to the people.
---
Salman Khan's 'Race 3' crosses Rs 100 crore milestone over opening weekend
Posted on 18th June 2018
New Delhi: The Salman Khan box office charm shows no sign of fading. The actor's latest festival release Race 3 crossed the Rs 100 crore mark over its opening weekend, making Rs 106.47 crore in domestic box office collections. The action thriller has emerged as the second highest opening weekend earner of the year so far after period saga Padmaavat that had made Rs 114 crore, but it had a five-day extended weekend compared to Race 3's three days.
---
Sebi plans to amend takeover regulations
Posted on 18th June 2018
New Delhi: Securities and Exchange Board of India (Sebi) is likely to change certain provisions in the takeover regulations, including those pertaining to revision of open offer price, a senior official said.

The watchdog's move comes after public consultations on a discussion paper about review of SAST (Substantial Acquisition of Shares and Takeovers) Regulations.
---
Sensex slips over 30 points as Asian shares skid on escalating trade war concerns
Posted on 18th June 2018
Indian stock markets opened on a lower note on Monday following weak Asian peers after trade war concerns escalated between two major global economies. The BSE Sensex slipped 38.51 points to a low of 35,585.73 points during early trade. The Nifty50 of the National Stock Exchange fell around 10 points. Out of 1,166 trading companies on the BSE, 558 advanced as compared to 556 declines indicating a slightly bullish trend in the market.
---
---
Be the first person to write a business review for Infosys to delist shares from Paris, London Euronext