Insolvency claims: On debt, Lanco keeps it in the family
Posted on 31st January 2018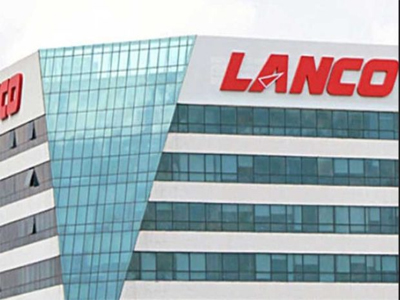 Firms linked to Lanco Infratech — some of them subsidiaries — have registered claims of a whopping Rs 7,164.5 crore with the resolution professional (RP) of the company, documents reveal. This claim is bigger than that of all other operational creditors put together. In other words, there is a chance that Lanco will get back — via these enterprises — a chunky amount during the recovery process. Moreover, documents show that an amount of Rs 4,324.65 crore or 60%, of the claims has so far been admitted by the RP. The data relate to January 16 and are still being updated. Lanco Infratech owes banks Rs 43,502 crore and reported a loss of Rs 890 crore on Rs 1,635 crore in revenues in FY17. Last August, the Hyderabad bench of the National Company Law Tribunal allowed an insolvency case against Lanco Infratech following an application by IDBI Bank under the Insolvency and Bankruptcy Code.

According to the documents, the RP has rejected claims worth Rs 2,687.71 crore from Lanco-linked companies while the rest are being verified. The total claim by all operational creditors put together is Rs 13,448 crore, of which Rs 5,366 crore have been admitted.

Among the related companies, the largest claim admitted is that of Lanco Babandh Power for an amount Rs 1,318 crore, followed by that of Lanco Vidarbha Thermal for Rs 975 crore and Lanco International for Rs 710 crore. Other noteworthy operational creditors include Adani Power which had claimed Rs 693 crore from Lanco Infratech, of which the RP has rejected Rs 676 crore. An amount of Rs 23.4 crore has been claimed by statutory authorities and has been fully admitted by the RP.
This helicopter company stock zooms 112% in six weeks
Posted on 18th April 2019
Shares of Global Vectra Helicorp surged 9 per cent to Rs 127 in the intra-day trade on Thursday, gaining 53 per cent in the last one week on the BSE, on expectation of strong earnings growth. The stock was trading close to its 52-week high of Rs 131 on April 23, 2018 on the BSE.

In past three weeks, the stock has rallied 112 per cent from level of Rs 60.30 on March 8, 2019, as compared to 7 per cent rise in the S&P BSE Sensex.
---
Hyundai eyes leadership position in compact SUV segment: MD
Posted on 18th April 2019
Hyundai Motor India is eyeing a leadership position in the compact SUV segment in the country with its upcoming model Venue, a top company official said.

The company will face stiff competition in the sub-4 metre compact SUV segment from the likes of Maruti Suzuki Vitara Brezza, Tata Motors Nexon, Mahindra XUV300 and Honda WR-V.
---
Mahindra, Ford to co-develop mid-sized SUV for India, emerging markets
Posted on 18th April 2019
Mahindra & Mahindra (M&M) and Ford Motor Company on Thursday said they have signed a definitive agreement to co-develop a mid-sized SUV for India and other emerging markets.

The new agreement reinforces the steady progress made since the announcement of a strategic alliance between the two companies in September 2017, followed by an announcement on powertrain sharing and connected car solutions in October 2018.
---
JustDial data leak exposed personal details of 100 million users: IT expert
Posted on 18th April 2019
Justdial, a company that provides local search for different services in India over voice calls and internet, suffered a data breach last week that compromised the personal details of 100 million users, according to independent cyber-security researcher Rajshekhar Rajaharia.

Inc42 quoted a senior JustDial executive on Monday as saying that the company is investigating the alleged loopholes in its database and that the company's systems are foolproof.
---
Now, Mamata Banerjee objects to no non-veg on Air India
Posted on 18th April 2019
Chief Minister Mamata Banerjee launched a new attack front against Prime Minister Narendra Modi on Wednesday and registered a delayed protest against the decision to stop serving non-vegetarian food to economy class passengers of Air India's domestic flights.

Air India does not serve non-vegeterian food in economy class. Only business class passengers are entitled to have chicken. Why will Modi babu decide what others will eat? the firebrand leader lashed out when addressing a public meeting at Kandi in Murshidabad.
---
Be the first person to write a business review for Insolvency claims: On debt, Lanco keeps it in the family