Insolvency claims: On debt, Lanco keeps it in the family
Posted on 31st January 2018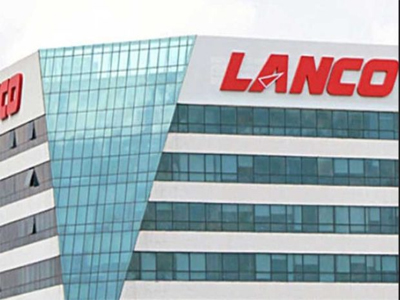 Firms linked to Lanco Infratech — some of them subsidiaries — have registered claims of a whopping Rs 7,164.5 crore with the resolution professional (RP) of the company, documents reveal. This claim is bigger than that of all other operational creditors put together. In other words, there is a chance that Lanco will get back — via these enterprises — a chunky amount during the recovery process. Moreover, documents show that an amount of Rs 4,324.65 crore or 60%, of the claims has so far been admitted by the RP. The data relate to January 16 and are still being updated. Lanco Infratech owes banks Rs 43,502 crore and reported a loss of Rs 890 crore on Rs 1,635 crore in revenues in FY17. Last August, the Hyderabad bench of the National Company Law Tribunal allowed an insolvency case against Lanco Infratech following an application by IDBI Bank under the Insolvency and Bankruptcy Code.

According to the documents, the RP has rejected claims worth Rs 2,687.71 crore from Lanco-linked companies while the rest are being verified. The total claim by all operational creditors put together is Rs 13,448 crore, of which Rs 5,366 crore have been admitted.

Among the related companies, the largest claim admitted is that of Lanco Babandh Power for an amount Rs 1,318 crore, followed by that of Lanco Vidarbha Thermal for Rs 975 crore and Lanco International for Rs 710 crore. Other noteworthy operational creditors include Adani Power which had claimed Rs 693 crore from Lanco Infratech, of which the RP has rejected Rs 676 crore. An amount of Rs 23.4 crore has been claimed by statutory authorities and has been fully admitted by the RP.
Tata Motors launches AMT variants of Tigor; price starts at ₹6.39 lakh
Posted on 18th June 2019
New Delhi: Tata Motors Monday launched automated manual transmision (AMT) versions of its compact sedan Tigor with price starting at ₹6.39 lakh (ex-showroom Delhi).

The company has introduced two variants under its Tigor AMT range - XMA and XZA , priced at ₹6.39 lakh and ₹7.24 lakh, respectively, Tata Motors said in a statement.
---
Lucknow makes its first road from plastic waste
Posted on 18th June 2019
Several cities in India are finding innovative ways to get rid of the growing menace of plastic. Chennai, Jamshedpur, Pune and Indore found an ingenious way and now Lucknow has joined the bandwagon.

The Lucknow Development Authority (LDA) has started using plastic waste to construct roads as a pilot project. This environment-friendly road is being constructed as a trial from Gomti Nagar Police Station to Indian Institute of Management (IIM) Lucknow.
---
Pulwama car blast: 2 wounded soldiers die
Posted on 18th June 2019
Two of the around 10 Army personnel injured in a car blast in Pulwama succumbed to their injuries in a Srinagar hospital on June 18.

"Two soldiers, brought to the hospital with severe contusions and concussions, have succumbed to their injuries, while undergoing treatment in the Army's 92 Base Hospital. We deeply mourn the demise of our bravehearts," said a Srinagar-based Army spokesman.
---
Maruti-Toyota tie-up: Analysts seek clarity from Suzuki arm
Posted on 18th June 2019
Analysts have raised concerns over Maruti Suzuki not disclosing more details pertaining to the partnership with Toyota, saying that there is a lack of communication and the company needs to be more open about the collaboration and its implications in the medium and near term.

In a letter to Maruti Suzuki CEO Kenichi Ayukawa, investment management and research firm Sanford Bernstein asked for clarity on what is Maruti offering Toyota in terms of pricing arrangements, who manufactures which model eventually and what kind of manufacturing margins will Maruti earn.
---
BPCL's investment plan for Mozambique gas field gets approval
Posted on 18th June 2019
A ministerial group headed by home minister Amit Shah has given its nod to Bharat Petroleum Corporation's (BPCL) plan to invest $2.2-2.4 billion in the Rovuma Offshore Area-1 gas field in Mozambique. The group — including finance minister Nirmala Sitharaman, commerce and railway minister Piyush Goyal, external affairs minister S Jaishankar and petroleum and steel minister Dharmendra Pradhan — had met on June 4 to scrutinise the investment plan, as it is still to be approved by the Cabinet Committee on Economic Affairs (CCEA).
---
Be the first person to write a business review for Insolvency claims: On debt, Lanco keeps it in the family