DLF plans to launch QIP of shares by April; raise Rs 45-50 billion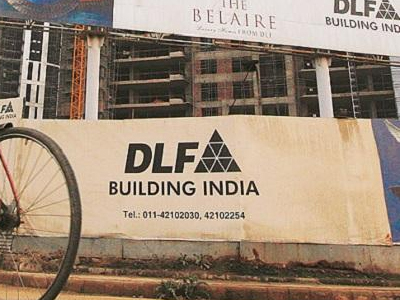 DLF, the country's largest developer by market value, is looking to launch its qualified institutional placement (QIP) of shares by April this year, a source said.
DLF has already received approval from shareholders to sell 173-million equity shares, which will be determined by the formula laid down by the market regulator Securities and Exchange Board of India.
According to a source, the company may raise Rs 45 -50 billion from the QIP. When contacted, Saurabh Chawla, DLF group chief financial officer, said, "The board has not taken any decision yet. We have to do the QIP in the next 12 months and we will do it." He, however, did not comment on the quantum of the QIP.
The company has already said that its development arm, which has a debt of Rs 130 billion, will be a zero-net debt company by March 31, 2019.
According to a recent CRISIL report, the firm has already repaid a debt of Rs 66 billion from the Rs 90 billion that the promoters had infused in December 2017.
According to the source, the company has already clocked sales to the tune of Rs 5 billion in two months of resuming sales in November last year. DLF had a gross debt of Rs 290 billion as of September 30, 2017. Fund infusion by the promoters resulted in debt reduction by around Rs 66 billion so far in FY18. "With additional proceeds from the offering of equity shares and the balance payment of 75 per cent against warrants issued to promoters, the debt is expected to reduce further by FY19," CRISIL said. "DLF is focusing on selling its ready-to-move-in apartments to fund its future plans and reducing debt," said DLF Chief Executive Officer Rajeev Talwar.
DLF has completed inventory worth Rs 150 billion in Delhi, Gurugram, Lucknow, Kochi and Punjab.
"Selling of completed apartments will fetch a big source of revenue for us and we believe it will get the highest value realisation," said Talwar.
Talwar said the company worked on the strategy for the past four years. It sold 30-35 per cent of apartments in projects such as Camellias and The Crest and completed all the projects.
When asked about the rationale behind the strategy given that many developers believe the using leverage and customer funds would deliver better returns, Talwar said, "Many people in the industry believe that customer money comes free and they can spend it anywhere, which created all the problems," he said.