ONGC ties up with banks to part-fund HPCL acquisition
Posted on 24th January 2018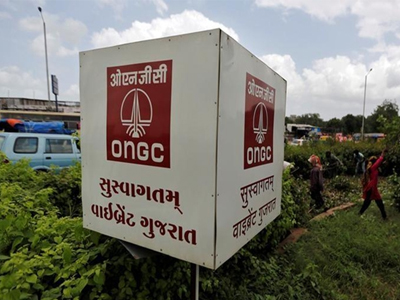 Oil and gas explorer ONGC has entered into short-term loan agreements with three banks to part-fund its acquisition of HPCL. Accordingly, the company has entered into agreements with PNB, Axis Bank and Bank of India on January 22 for loans totalling to Rs 18,060 crore. As per a BSE filing made on late Tuesday evening, the agreements are for short-term loans to part-finance the acquisition of HPCL. The filing detailed that PNB will lend Rs 10,600 crore, while the loan amount from BOI will be Rs 4,460 crore and that from Axis Bank will be Rs 3,000 crore. On January 21, the oil and gas explorer had said that various "options" including internal accruals and short-term borrowing are available to fund its acquisition of HPCL.

"We have various options available with us to fund this deal," Shashi Shanker, Chairman and Managing Director of ONGC, told a press briefing here on last Sunday. "There is an option of internal accruals… another option is of short-term borrowing and liquid assets… We will exercise the most beneficial option available with us." According to Shanker, acquisition of the Central government's 51 per cent stake in HPCL worth over Rs 36,900 crore can also be done through the combination of various options available with ONGC. "We have internal resources available with us which is around Rs 13,000 crore. We also have large shareholding in IOC (Indian Oil Corporation) and GAIL and we can also borrow," Shanker had said. He had disclosed that the company's board has approved to hike the borrowing limit to Rs 35,000 crore and that ONGC has also received loan offers worth Rs 50,000 crore at attractive rates.
UP cops arrest owners of bogus brokerage involved in Rs 4,122 cr DHFL scam
Posted on 7th December 2019

The economic offences wing (EOW) of Uttar Pradesh Police has arrested seven accused in the UP Power Corporation Limited (UPPCL) employees' provident fund (PF) scam, in which Rs 4,122 crore was illegally parked with private lender Dewan Housing Finance Corporation Limited (DHFL).

Those arrested included a senior DHFL official, a chartered accountant and the owners of bogus brokerage firms. With the new arrests yesterday, the number of those rounded up in the case has risen to 12.
---
NTPC inks Rs 5,000 crore term-loan pact with SBI for capex spending
Posted on 7th December 2019
Power generation company NTPC on Saturday said it has signed a term loan agreement for Rs 5,000 crore was signed with State Bank of India (SBI).

The loan facility has been extended at an interest rate linked to 3-month MCLR (marginal cost of funds-based lending rate) of the bank and has a door-to-door tenure of 15 years, NTPC said in a statement.
---
Priyanka Gandhi meets Unnao rape victim's family, attacks UP govt
Posted on 7th December 2019

Congress general secretary Priyanka Gandhi Vadra on Saturday blamed the BJP government in Uttar Pradesh for the death of the Unnao rape victim, following which she met the deceased's family members at their house and offered her condolences.

Hours after the death of the 23-year-old gang rape victim at a Delhi hospital, the Congress leader alleged that the "hollow law and order mechanism in UP" denied justice to survivors of sexual violations.
---
Goa minister urges Modi to mandate public hanging of rape-murder convicts
Posted on 7th December 2019

Goa minister Michael Lobo on Saturday demanded that public hanging of convicts in the rape-murder cases be made compulsory in the country for sending out a strong message in the society in order to curb crime against women.

He also urged Prime Minister Narendra Modi and Union Home Minister Amit Shah to bring amendments to the law to facilitate public hanging of such criminals.
---
Hyderabad cops file case against 4 rape accused after shooting them dead
Posted on 7th December 2019

A case was registered against four accused, arrested for the alleged rape and murder of a woman veterinarian near here last month and killed in an encounter, for 'attacking' the police personnel.

Case under IPC sections 307 (attempt to murder), 176 (omission to give notice or information to public servant by person legally bound to give it) and relevant sections of the Indian Arms Act were registered against the accused.
---
Be the first person to write a business review for ONGC ties up with banks to part-fund HPCL acquisition