Facebook changes News Feed, investors click on 'sad'
Posted on 13th January 2018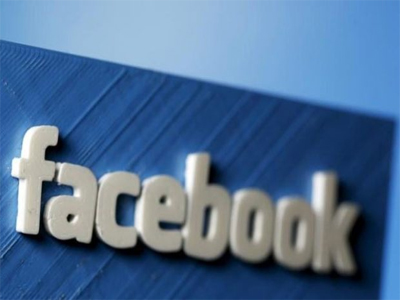 Shares of Facebook Inc fell more than 4 percent on Friday and were on track for their worst session in more than three months after Chief Executive Mark Zuckerberg announced changes that he said would hit user engagement in the near term. Zuckerberg said late on Thursday the world's largest social network would adjust its centerpiece News Feed to prioritize what friends and family share, while reducing the amount of non-advertising content from publishers and brands. A warning by Zuckerberg that people could spend less time on Facebook in the short term as a result of the changes sent the company's stock $8.29 lower to $179.47.

If the stock closes at that level, it would be the biggest one-day decline since September and would shrink the company's market value by $23 billion, which is more than the total market value of rival Snap Inc, the owner of Snapchat. "There is too much uncertainty relating to the economic impact of Facebook's pending News Feed changes for us to be comfortable retaining a Buy rating on the stock," wrote Stifel analyst Scott Devitt in a research note, cutting his recommendation to "hold" from "buy."

The change announced by Zuckerberg follows criticism that Facebook's algorithms may have prioritized misleading news and misinformation in people's feeds, influencing the 2016 American presidential election as well as political discourse in other countries. Facebook said its new ranking system would hurt non-advertising content from publishers and brands, like news stories and viral video posts, but not change the ranking of advertising that has been paid for. That will leave businesses that want publicity on Facebook no choice but to spend more on advertising, and as a result prices will climb, predicted Eric Schiffer, chairman of Reputation Management Consultants, which advises corporate brands on social media.

"They're definitely going to be required to buy an ad," Schiffer said. With its stock up 48 percent over the past 12 months, Facebook has been a major driver of a technology rally that has propelled the S&P 500 to record highs. Its revenue is expected by analysts on average to have surged 45 percent in 2017, a rare accomplishment for a company of its size. Some hedge funds used Friday's drop in Facebook's stock to bolster their positions, said Joel Kulina, a senior trader at Wedbush.

"Guys were hoping there would be more of a pullback so they could buy more," Kulina said. "They don't think there are any real cracks in the Facebook story." Changes to Facebook's News Feed may have an impact on major suppliers of news and other content. John Ridding, the chief executive of the Financial Times, warned on Friday that the domination of online advertising revenue by search and social media platforms was putting pressure on media firms.

"The FT welcomes moves to recognize and support trusted and reliable news and analysis. But a sustainable solution to the challenges of the new information ecosystem requires further measures," he said.
---
BHEL bags orders worth Rs 10 bn from Telangana State Power Generation Corp
Posted on 20th June 2018
State-run power equipment maker BHEL has bagged two orders worth Rs 10 billion from Telangana.

The orders from Telangana State Power Generation Corporation (TSGENCO) are for supply and installation of emission control equipment at Kothagudem and Bhadradri thermal power stations, BHEL said in a statement.
---
Indian Oil to set up Rs 9 bn ethanol plant in Adityanath's pocket borough
Posted on 20th June 2018
Public sector behemoth Indian Oil is looking to invest almost Rs 9 billion in a greenfield second-generation ethanol plant in Uttar Pradesh.

The plant has been proposed in Gorakhpur, the pocket borough of chief minister Yogi Adityanath, who is keenly following up on the project.
---
Maruti dominates PV segment in May with 7 models in top 10 list
Posted on 20th June 2018
New Delhi, June 20 () Maruti Suzuki India (MSI) maintained its leadership position in the domestic passenger vehicle (PV) market in May as seven of its models featured in the top 10 selling brands.

According to the latest data from Society of Indian Automobile Manufacturers (SIAM), in the top 10 best selling PVs, Maruti's Alto retained the top position in May with the sales of 21,890 units as against 23,618 units a year ago.
---
No pure GST on petrol, diesel; 28% tax plus VAT on anvil under GST
Posted on 20th June 2018
New Delhi, June 20 () A peak tax rate of 28 per cent plus states levying some amount of local sales tax or VAT on petrol and diesel is likely to be the tax structure when the two auto fuels are covered under the GST regime, a top government official said.

The peak GST rate plus VAT will be equal to the present tax incidence, which is made up of excise duty, levied by the central government, and VAT charged by the states.
---
Be the first person to write a business review for Facebook changes News Feed, investors click on 'sad'