Facebook changes News Feed, investors click on 'sad'
Posted on 13th January 2018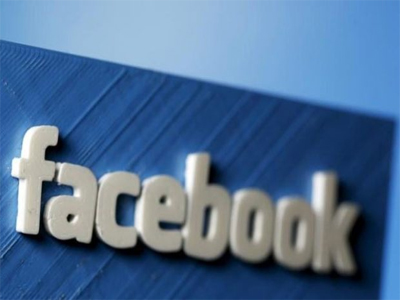 Shares of Facebook Inc fell more than 4 percent on Friday and were on track for their worst session in more than three months after Chief Executive Mark Zuckerberg announced changes that he said would hit user engagement in the near term. Zuckerberg said late on Thursday the world's largest social network would adjust its centerpiece News Feed to prioritize what friends and family share, while reducing the amount of non-advertising content from publishers and brands. A warning by Zuckerberg that people could spend less time on Facebook in the short term as a result of the changes sent the company's stock $8.29 lower to $179.47.

If the stock closes at that level, it would be the biggest one-day decline since September and would shrink the company's market value by $23 billion, which is more than the total market value of rival Snap Inc, the owner of Snapchat. "There is too much uncertainty relating to the economic impact of Facebook's pending News Feed changes for us to be comfortable retaining a Buy rating on the stock," wrote Stifel analyst Scott Devitt in a research note, cutting his recommendation to "hold" from "buy."

The change announced by Zuckerberg follows criticism that Facebook's algorithms may have prioritized misleading news and misinformation in people's feeds, influencing the 2016 American presidential election as well as political discourse in other countries. Facebook said its new ranking system would hurt non-advertising content from publishers and brands, like news stories and viral video posts, but not change the ranking of advertising that has been paid for. That will leave businesses that want publicity on Facebook no choice but to spend more on advertising, and as a result prices will climb, predicted Eric Schiffer, chairman of Reputation Management Consultants, which advises corporate brands on social media.

"They're definitely going to be required to buy an ad," Schiffer said. With its stock up 48 percent over the past 12 months, Facebook has been a major driver of a technology rally that has propelled the S&P 500 to record highs. Its revenue is expected by analysts on average to have surged 45 percent in 2017, a rare accomplishment for a company of its size. Some hedge funds used Friday's drop in Facebook's stock to bolster their positions, said Joel Kulina, a senior trader at Wedbush.

"Guys were hoping there would be more of a pullback so they could buy more," Kulina said. "They don't think there are any real cracks in the Facebook story." Changes to Facebook's News Feed may have an impact on major suppliers of news and other content. John Ridding, the chief executive of the Financial Times, warned on Friday that the domination of online advertising revenue by search and social media platforms was putting pressure on media firms.

"The FT welcomes moves to recognize and support trusted and reliable news and analysis. But a sustainable solution to the challenges of the new information ecosystem requires further measures," he said.
Anil Ambani-led RCom moves Supreme Court against DoT
Posted on 13th December 2018
Reliance Communications and its subsidiary Reliance Telecom on Thursday moved the Supreme Court, asking it to initiate appropriate contempt proceedings against the department of telecommunications (DoT) for "wilfully and deliberately disobeying" its November 30 order that directed DoT to grant no objection certificate (NoC) to the firms by December 7 to trade its spectrum with Reliance Jio Infocomm.
---
SEBI board meet outcome: 3 big reforms from mutual fund risk management to start up listing
Posted on 13th December 2018
In a series of reforms, market regulator SEBI has allowed mutual funds "to allow mutual funds to create segregated portfolios with respect to debt and money market instruments subject to various safeguards". The creation of segregated portfolios is a mechanism which is followed to separate distressed, illiquid and hard-to-value assets from other more liquid assets in a portfolio. SEBI has also cleared easing of norms to start startup listings.
---
Rajasthan High Court stays arrest of Twitter CEO Jack Dorsey
Posted on 13th December 2018
The Rajasthan High Court has put stay on the arrest of Twitter CEO Jack Dorsey, but has refused to cancel the FIR lodged against him.

An FIR was filed at the Basni police station by Rajkumar Sharma against Dorsey for hurting the sentiments of Brahmin community after his photo holding the slogan after his photo holding the slogan "Smash Brahminical Patriarchy" went viral.
---
Your debit, credit cards may get blocked from December 31, here's why
Posted on 13th December 2018
You might have recieved a message from your respective bank lately to upgrade your debit and credit cards. But if you ignored the message, then you are in some rude shock after December 31.

If you are thinking what do you need to do avoid the same then let us tell you that the Reserve Bank of India in order to protect the customers from fradulent transactions had issued guidelines to to change Magstripe Debit Cards to EMV Chip Debit Cards by the end of 2018.
---
Solar installations see 4% drop in Q3 due to lack of clarity around GST
Posted on 13th December 2018
The Indian solar market installed 1,589 MW (mega watt) in the third quarter of 2018. Installations declined by four per cent compared to 1,659 MW in the second quarter of 2018, while a year ago (Q3 2017) it was 2,278 MW.

Large-scale installations during the third quarter of 2018 totalled 1,154 MW compared to 1,244 MW in second quarter 2018 and 2,013 MW in Q3 2017, according to Mercom India Research report.
---
Be the first person to write a business review for Facebook changes News Feed, investors click on 'sad'