Bad loans: HDFC Bank says no impact of 'couple of defaulters' in RBI list on provisioning
Posted on 9th December 2017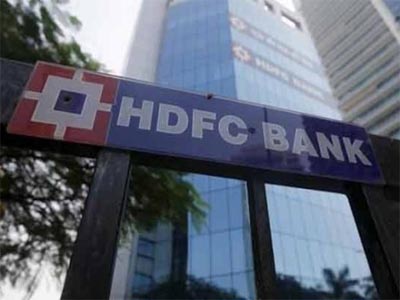 Private sector lender HDFC Bank has seen no impact on the provisioning front due to exposures to the "couple of companies" featuring in the Reserve Bank of India's (RBI) lists of loan defaulters, the bank's deputy managing director, Paresh Sukthankar, told FE. In an exclusive interview, Sukthankar said no further provisioning was needed for those accounts as the bank had already set aside the required provisions. "Actually, we had a couple of names from both first and second lists and we do not require further provisions, because these are already NPAs in our book," he said. The lender has exposure to one of the 12 companies, initially identified by RBI for reference under the Insolvency and Bankruptcy Code (IBC). "This is one of those which were NPAs for us long back. So, there was no immediate impact for us," Sukthankar added. However, he did not divulge details on the bank's total exposure to the firms in the two separate lists. The central bank had earlier sent lenders a second list of as many as 29 defaulters. It wanted that the stressed loans to be resolved by December 13, failing which, they would have to be taken to the National Company Law Tribunal (NCLT) by December 31, 2017. The norms require that banks set aside as provision of 50% for cases referred for insolvency proceedings at the tribunals.

Terming the recent ordinance amending the IBC as a great development, he said, it was "absolutely appropriate". "I think that was one of the requests of the banking community as well," he said. The ordinance has also prohibited promoters of companies, which have been non-performing for one year or more, to bid during the resolution process. To a question whether HDFC Bank had taken any cautious stand in corporate lending to sectors such as iron and steel on the back of several loans turning bad, Sukthankar said the bank was typically keeping in mind what the various sectors were doing. "It is too early…as of now and we are focused on doing an analysis," he said on the stress in the micro small and medium enterprises (MSME) sector, particularly after the rollout of goods and services tax (GST).

He said that domestic credit demand has picked up marginally from where it was earlier, but the year-on-year (y-o-y) growth was still in a single digit and somewhat muted. "As of now the loan growth is still on 6-7% range. The hope is, as this gradually picks up, at least it comes to higher single digit." Sukthankar said the government's massive PSU bank recapitalisation plan would clearly facilitate higher lending, if growth was muted because of lack of lending on the part of banks. "Of course, the reality is it is the combination of demand and supply, so this (fund infusion) will enable easier supply for appetite in part of the banks. Obviously, the demand for credit has also picked up."

HDFC Bank reported over 20% y-o-y jump in its September quarter net profit at R4,151.03 crore. The bank's gross NPAs in absolute term stood at `7,702.84 crore, up 52% y-o-y from R5,069.04 crore, a year ago. Provisions and contingencies nearly doubled on y-o-y basis at R1476.19 crore. Meanwhile, the bank is planning to spend R365 crore for its corporate social responsibility (CSR) activities this financial year against R305 crore spent last fiscal. Sukthankar has formally launched its flagship CSR initiative Holistic Rural Development Programme (HRDP) at the village of Umpathaw, around 80 km from Shillong. The tiny hamlet in Meghalaya has become the 750th village under the bank's HRDP initiative.
HDFC puts out notice to auction family house of Sanjay Chandra
Posted on 17th October 2018
New Delhi: As their real estate empire crumbles, Chandras of Unitech may even lose their family home to lenders. Mortgage lender HDFC has put out notices to auction Sanjay Chandra's house in the upmarket Hauz Khas area in South Delhi.

Unitech managing director Sanjay Chandra grew up in the Mayfair Garden house in Hauz Khas where his mother ran a clinic.
---
Paytm Money appoints Cyrus Khambata to its board
Posted on 17th October 2018
New Delhi: Paytm Money, the wealth management unit of One97 Communications Ltd., on Wednesday said it had appointed former executive director of Central Depository Services Ltd. (CSDL India) Cyrus Khambata to its board of directors.

Khambata, considered an industry veteran in capital markets, has previously served as the managing director of CDSL Ventures and CDSL Insurance Depository.
---
Tata Motors eyes tie-ups with Ola, Uber with new shared mobility platform
Posted on 17th October 2018
New Delhi: Tata Motors Ltd has created a separate division to explore ways to tap its entire range of passenger and commercial vehicles for offering shared mobility solutions, said two people aware of the development. Named Mobility Innovations Hub, the new department is headed by Pankaj Jhunja, formerly with Tata Technologies, said the people cited above, who did not want to be named.
---
Sensex jumps 267 points on strong earnings and global cues
Posted on 17th October 2018
The equity benchmark Sensex rallied for the fourth straight session Wednesday, and jumped 267 points, on encouraging second quarter earnings by tech major Infosys and positive global cues.

The 30- share Sensex soared 267.26 points, or 0.76 per cent, to 35,429.74. It had rallied 1,161 points in the previous three sessions.
---
RIL pips TCS again to become India's most valued firm; Mukesh Ambani-led firm's rise so far
Posted on 17th October 2018
Billionaire Mukesh Ambani-controlled Reliance Industries Ltd (RIL) on Tuesday pipped the information technology (IT) giant Tata Consultancy Services (TCS) to become the country's most valued firm by market capitalisation. As per Tuesday's close, Reliance Industries' market capitalisation was recorded at Rs 7,37,576.57 crore on the Bombay Stock Exchange (BSE), up Rs 1,471.26 crore from that of Tata Consultancy's market capitalisation of 7,36,105.31 crore on Tuesday, data available with the stock exchanged showed.
---
Be the first person to write a business review for Bad loans: HDFC Bank says no impact of 'couple of defaulters' in RBI list on provisioning