RIL issues Rs 2,500 crore NCDs at a coupon of 6.95%
Posted on 14th November 2017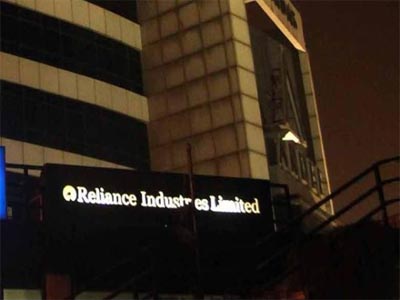 Reliance Industries Ltd said on Tuesday that the company has issued the fifth tranche of privately placed debentures worth Rs 2,500 crore after the company proposed the same on Thursday last week. The issue size of Rs 2,500 crore contains

25,000 unsecured redeemable non-convertible debentures of face value Rs 10,00,000 each. The PPD — Series E shall be redeemed at par at the end of third year and 1 month from the date of allotment i.e. 14 December 2020.

The debentures have a coupon rate 6.95% per annum which will be payable annually on the outstanding PPD series E at the end of every year from the date of allotment. At a coupon rate of 6.95%, debenture holder will be entitled to get an amount of Rs 69,500 at the end of each year till 2020. The third instalment of interest amount would be paid on 16 November 2020 and the redemption amount of Rs 10,00,000 would be paid on 14 December 2017, RIL said in an exchange filing.

"Pursuant to the authority given by the shareholders of the company at the Annual General Meeting held on 21 July 2017, it is proposed to make an offer for the issuance of non-convertible debentures (NCDs Series E) (5th Tranche) on private placement basis on Tuesday, 14 November 2017 aggregating Rs 2,500 crore, to be listed on the stock exchanges," RIL said in an exchange filing.

"The net proceeds of the issue will be utilised inter-alia for refinancing of existing borrowings and/or for any other purpose in the ordinary course of business," RIL added. Shares of Reliance Industries ended 1.26% higher at Rs 886.2 on BSE today. In the intraday trade, the stock jumped 2.21% to hit a day's high of Rs 894.5.

The announcement came in just after the oil-to-telecom conglomerate RIL yesterday said that it had issued and allotted the fourth tranche of unsecured non-convertible redeemable debentures. RIL raised Rs 5,000 crore from the fourth tranche of PPD — Series D debentures.
Isro ahead of TCS among top-rated tech workplaces in India: Report
Posted on 11th December 2018
Technology professionals look towards Indian Space Research Organization (ISRO) as a more aspirational tech workplace than software major Tata Consultancy Services (TCS), according to a report by job search portal Indeed.

Indeed announced the leading technology organisations to work for in India, on the basis of over 100 million ratings and reviews available on Indeed. Leading the list is Adobe Inc., followed by industry giants NVIDIA and Microsoft.
---
Telangana polls: TRS on course to retaining power if initial trends hold
Posted on 11th December 2018
The TRS was on course to return to power with a thumping majority in Telangana if the initial trends hold, with party candidates leading in 92 out of the total 119 assembly constituencies.

TRS chief K Chandrasekhar Rao (Gajwel), his son K T Rama Rao (Sircilla) and nephew T Harish Rao (Siddipet) have established handsome leads, as the party's gamble to go in for early elections seems to be paying off.
---
Air India floats tender to sell Nariman Point tower
Posted on 11th December 2018
Mumbai: Air India has floated tender for the sale of its iconic 23-storey tower at Nariman Point in Mumbai. Only government entities are allowed to participate in the bidding for acquiring leasehold rights of the land and building on "as is where is basis."

"Air India invites sealed bids from government entities for sale of leasehold rights of the land, and its iconic Air India building constructed hereon at Nariman Point, Mumbai, on as is where is basis," the tender said.
---
Extradition of once king of good times' Vijay Mallya from UK to speed up loan recovery process, says SBI
Posted on 11th December 2018
Countrys largest lender State Bank of India (SBI) Tuesday said extradition of fugitive liquor baron Vijay Mallya from the UK to India will speed up the recovery of over Rs 9,000 crore of loans. In a major boost to India's efforts to bring back Mallya, who is wanted for loan default worth around Rs 9,000 crore to a consortium of 13 banks led by SBI, a UK court Monday ordered his extradition.
---
Tata Motors aims Harrier at Jeep Compass, Mahindra XUV500
Posted on 11th December 2018
New Delhi: Tata Motors Ltd, which is on a comeback trail, is betting big on its upcoming SUV Tata Harrier to place itself among the top three passenger vehicle manufacturers on a sustainable basis, a top company executive said.The company, which has been working on a strategy to revive its fortunes in the passenger vehicle (PV) segment for the last couple of years, now believes it has the products and scale to be among the leaders in the segment.
---
Be the first person to write a business review for RIL issues Rs 2,500 crore NCDs at a coupon of 6.95%