RIL issues Rs 2,500 crore NCDs at a coupon of 6.95%
Posted on 14th November 2017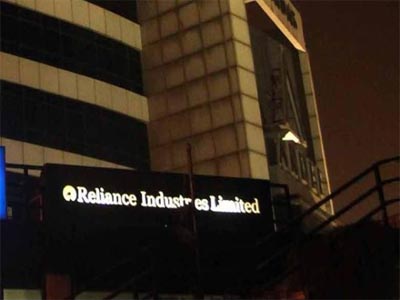 Reliance Industries Ltd said on Tuesday that the company has issued the fifth tranche of privately placed debentures worth Rs 2,500 crore after the company proposed the same on Thursday last week. The issue size of Rs 2,500 crore contains

25,000 unsecured redeemable non-convertible debentures of face value Rs 10,00,000 each. The PPD — Series E shall be redeemed at par at the end of third year and 1 month from the date of allotment i.e. 14 December 2020.

The debentures have a coupon rate 6.95% per annum which will be payable annually on the outstanding PPD series E at the end of every year from the date of allotment. At a coupon rate of 6.95%, debenture holder will be entitled to get an amount of Rs 69,500 at the end of each year till 2020. The third instalment of interest amount would be paid on 16 November 2020 and the redemption amount of Rs 10,00,000 would be paid on 14 December 2017, RIL said in an exchange filing.

"Pursuant to the authority given by the shareholders of the company at the Annual General Meeting held on 21 July 2017, it is proposed to make an offer for the issuance of non-convertible debentures (NCDs Series E) (5th Tranche) on private placement basis on Tuesday, 14 November 2017 aggregating Rs 2,500 crore, to be listed on the stock exchanges," RIL said in an exchange filing.

"The net proceeds of the issue will be utilised inter-alia for refinancing of existing borrowings and/or for any other purpose in the ordinary course of business," RIL added. Shares of Reliance Industries ended 1.26% higher at Rs 886.2 on BSE today. In the intraday trade, the stock jumped 2.21% to hit a day's high of Rs 894.5.

The announcement came in just after the oil-to-telecom conglomerate RIL yesterday said that it had issued and allotted the fourth tranche of unsecured non-convertible redeemable debentures. RIL raised Rs 5,000 crore from the fourth tranche of PPD — Series D debentures.
Enough assets to meet any liability, says scam-hit PNB
Posted on 22nd February 2018
MUMBAI: State-owned PNB on Thursday said it has followed lawful avenues to recover its dues following Rs 11,400 crore swindling of funds allegedly by jewellery designer Nirav Modi and associates.

The country's second largest public sector lender also reaffirmed that it has enough assets to meet any liability.
---
Telecom Minister Manoj Sinha says there's no proposal to merge BSNL, MTNL
Posted on 22nd February 2018
Telecom Minister Manoj Sinha today said there are no plans at present to merge BSNL and MTNL, but asserted that the strategic plan outlined for promoting synergy among state-owned telecom firms will strengthen and benefit both the organisations. "There is no thinking in government on merging the two. But we are taking steps to ensure that collaboration between MTNL (Mahanagar Telephone Nigam Ltd) and BSNL (Bharat Sanchar Nigam Ltd) strengthens and benefits both the organisations," Sinha said.
---
Sebi may tighten AIF regulations to better monitor the source of funding
Posted on 22nd February 2018
The Securities and Exchange Board of India (Sebi) plans to tighten present Alternative Investment Funds (AIF) regulations to better monitor the source of funding and their end use.

According to sources, Sebi may check the anti-money laundering policies implemented by AIFs and examine the sanctity of any back-end arrangements an AIF may have with its investors, whereby money raised in AIFs is invested back in entities owned by the investors.
---
Qualcomm, Microsoft offer 'always connected' PCs with smartphone features
Posted on 22nd February 2018
Global chip-maker Qualcomm Technologies and Microsoft have collaborated with leading retailers from across the world to offer new "always connected" Windows 10 PCs powered by the Qualcomm Snapdragon Mobile PC Platform.

Retailers in the US, Australia, China, Italy, France and the UK will offer a range of new Windows 10 PCs from Asus, HP and Lenovo, the companies announced on Thursday.
---
Sensex slips 144 points ahead of F&O expiry
Posted on 22nd February 2018
MUMBAI: The benchmark BSE Sensex fell over 144 points in early trade as investors turned cautious ahead of February derivatives expiry amid sustained foreign fund outflows and mixed Asian cues.

The 30-share index, which had gained 141.27 points in the previous session, slipped 144.23 points, or 0.42 per cent, to 33,700.63.
---
Be the first person to write a business review for RIL issues Rs 2,500 crore NCDs at a coupon of 6.95%