RIL issues Rs 2,500 crore NCDs at a coupon of 6.95%
Posted on 14th November 2017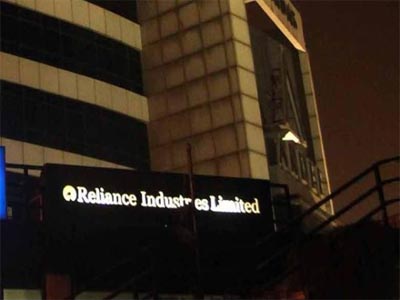 Reliance Industries Ltd said on Tuesday that the company has issued the fifth tranche of privately placed debentures worth Rs 2,500 crore after the company proposed the same on Thursday last week. The issue size of Rs 2,500 crore contains

25,000 unsecured redeemable non-convertible debentures of face value Rs 10,00,000 each. The PPD — Series E shall be redeemed at par at the end of third year and 1 month from the date of allotment i.e. 14 December 2020.

The debentures have a coupon rate 6.95% per annum which will be payable annually on the outstanding PPD series E at the end of every year from the date of allotment. At a coupon rate of 6.95%, debenture holder will be entitled to get an amount of Rs 69,500 at the end of each year till 2020. The third instalment of interest amount would be paid on 16 November 2020 and the redemption amount of Rs 10,00,000 would be paid on 14 December 2017, RIL said in an exchange filing.

"Pursuant to the authority given by the shareholders of the company at the Annual General Meeting held on 21 July 2017, it is proposed to make an offer for the issuance of non-convertible debentures (NCDs Series E) (5th Tranche) on private placement basis on Tuesday, 14 November 2017 aggregating Rs 2,500 crore, to be listed on the stock exchanges," RIL said in an exchange filing.

"The net proceeds of the issue will be utilised inter-alia for refinancing of existing borrowings and/or for any other purpose in the ordinary course of business," RIL added. Shares of Reliance Industries ended 1.26% higher at Rs 886.2 on BSE today. In the intraday trade, the stock jumped 2.21% to hit a day's high of Rs 894.5.

The announcement came in just after the oil-to-telecom conglomerate RIL yesterday said that it had issued and allotted the fourth tranche of unsecured non-convertible redeemable debentures. RIL raised Rs 5,000 crore from the fourth tranche of PPD — Series D debentures.
Markets stay under pressure, Sensex below 35,400-mark
Posted on 22nd June 2018
NEW DELHI: The benchmark BSE Sensex got off to a lower start today, tracking a sell-off in global markets amid escalating trade war worries.

The 30-share index, which had lost 114.94 points in the previous session, was down 53 points at 35,379.65 at 10.07 am. Capital goods, realty, infrastructure, power, healthcare and metal stocks showed weakness, falling by up to 0.35 per cent.
---
COAI favours 5G auctions only around second half of 2019
Posted on 22nd June 2018
New Delhi, Jun 22 () Telecom industry body COAI has said auction of spectrum for 5G services should happen only around the second half of 2019 as it would offer telcos better visibility into market dynamics and potential revenue streams of the next-generation mobile services.
---
Vodafone-Idea merger to be approved soon
Posted on 22nd June 2018
The Department of Telecommunications (DoT) is expected to clear the merger of Vodafone India and Idea Cellular early next week. Both the companies, however, may have to pay one-time-spectrum-charges (OTSC) dues, though these are under challenge in the court. The DoT is expected to ask Vodafone for Rs 5,650 crore – or a bank guarantee – and Idea for Rs 2,113 crore for its OTSC dues.
---
Bank of Baroda puts Rs 3k-cr exposure to NCLT accounts on sale
Posted on 22nd June 2018
Over the last week, Bank of Baroda (BoB) has put on sale non-performing assets (NPAs) worth Rs 7,655 crore, including its exposures to some accounts named in the Reserve Bank of India's (RBI) two lists of bankruptcy cases, such as Essar Steel, Bhushan Power & Steel, Soma Enterprise and Visa Steel. BoB's aggregate exposure to these accounts is Rs 3,004 crore.
---
RBI sets deadline for ATM upgrade
Posted on 22nd June 2018
Irked by the slow progress made by banks in addressing security concerns around automated teller machines (ATMs), the Reserve Bank of India (RBI) on Thursday set certain compliance timelines. RBI added that any deficiency in timely and effective compliance with the instructions may invite "appropriate supervisory enforcement action".
---
Be the first person to write a business review for RIL issues Rs 2,500 crore NCDs at a coupon of 6.95%