RIL issues Rs 2,500 crore NCDs at a coupon of 6.95%
Posted on 14th November 2017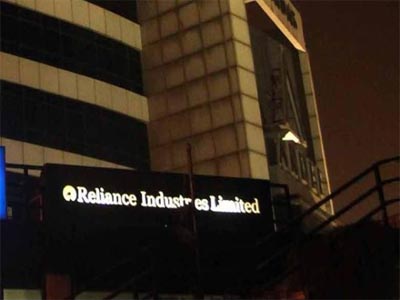 Reliance Industries Ltd said on Tuesday that the company has issued the fifth tranche of privately placed debentures worth Rs 2,500 crore after the company proposed the same on Thursday last week. The issue size of Rs 2,500 crore contains

25,000 unsecured redeemable non-convertible debentures of face value Rs 10,00,000 each. The PPD — Series E shall be redeemed at par at the end of third year and 1 month from the date of allotment i.e. 14 December 2020.

The debentures have a coupon rate 6.95% per annum which will be payable annually on the outstanding PPD series E at the end of every year from the date of allotment. At a coupon rate of 6.95%, debenture holder will be entitled to get an amount of Rs 69,500 at the end of each year till 2020. The third instalment of interest amount would be paid on 16 November 2020 and the redemption amount of Rs 10,00,000 would be paid on 14 December 2017, RIL said in an exchange filing.

"Pursuant to the authority given by the shareholders of the company at the Annual General Meeting held on 21 July 2017, it is proposed to make an offer for the issuance of non-convertible debentures (NCDs Series E) (5th Tranche) on private placement basis on Tuesday, 14 November 2017 aggregating Rs 2,500 crore, to be listed on the stock exchanges," RIL said in an exchange filing.

"The net proceeds of the issue will be utilised inter-alia for refinancing of existing borrowings and/or for any other purpose in the ordinary course of business," RIL added. Shares of Reliance Industries ended 1.26% higher at Rs 886.2 on BSE today. In the intraday trade, the stock jumped 2.21% to hit a day's high of Rs 894.5.

The announcement came in just after the oil-to-telecom conglomerate RIL yesterday said that it had issued and allotted the fourth tranche of unsecured non-convertible redeemable debentures. RIL raised Rs 5,000 crore from the fourth tranche of PPD — Series D debentures.
SBI to raise $500 million in maiden green bond sale
Posted on 19th September 2018
The country's largest lender State Bank is in the international bond market to raise nearly USD 500 million in green bonds, making it the maiden issuance for the lender.The tenor of the bonds is expected to be five years and the notes are to be issued by the bank's London branch.

With this issue SBI will become compliant with the global standards as prescribed by the Climate Bonds Initiative, a global not-for-profit investor-focused organisation.
---
Microsoft steps up Salesforce rivalry with new AI, HoloLens features
Posted on 19th September 2018
Microsoft Corp. rolled out new features for sales and customer-service software that make use of artificial intelligence and its HoloLens augmented reality goggles, stepping up competition with Salesforce.com Inc.

Remote Assist lets field service workers use the goggles to fix equipment or take other actions guided by a remote expert who can watch the process and draw instructions in the workers' fields of view, Lorraine Bardeen, general manager, Microsoft Mixed Reality, said in a press briefing on Tuesday.
---
Maruti dominates passenger vehicle sales in Aug, 6 models in top ten list
Posted on 19th September 2018
Maruti Suzuki India (MSI) continued its hold on the Indian passenger vehicles market with its models occupying the first six positions in the top ten best selling list in August.

According to data from Society of Indian Automobile Manufacturers, the company's entry-level car Alto topped the list, selling 22,237 units in August.
---
TVS teams up with Torino Motors; will open 40 two-wheeler stores in Mexico
Posted on 19th September 2018
TVS Motor on Wednesday announced its alliance with Torino Motors, a subsidiary of Groupo Autofin for the Mexican region.

In the first year of the association, Torino Motors will work with TVS Motor to open 40 exclusive stores in the country for the distribution of two-wheelers, according to a company release.
---
RIL plans to set up Reliance Jio Hubs in smaller towns
Posted on 19th September 2018
New Delhi: India's richest man Mukesh Ambani plans to build Reliance Jio Hubs, a one-stop shop for all consumer items sold by Reliance Industries Ltd and its units ranging from electronics to groceries, to provide people living in small towns their first mall-like shopping experience. The aim is to leverage the strengths of units Reliance Retail Ltd's physical stores and Reliance Jio Infocomm Ltd's digital infrastructure to boost sales in smaller towns, which have largely been untouched by modern retail and online shopping.
---
Be the first person to write a business review for RIL issues Rs 2,500 crore NCDs at a coupon of 6.95%