Nifty companies have reported better than expected earnings in Q2 so far: Kotak Securities
Posted on 14th November 2017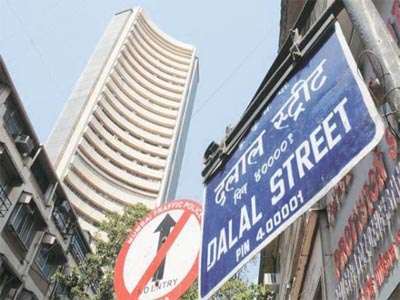 Amid the ongoing earnings season, top market voices point out that Nifty companies have reported better than expected earnings in the quarter ended September-17. In an interview to CNBC TV18, Sanjeev Prasad, Co-Head and Managing Director, Kotak Institutional Equities said, "It's been a good quarter, companies have reported better than expected earnings. There's been weakness in OMCs like HPCL and IOCL. But if you keep those names aside, companies have reported decent numbers compared to expectations. In Nifty 50, the companies which have reported earnings, EBITDA margins are ahead of our estimates. Tata Motors, Bharti Airtel, Reliance did very well compared to expectations." In fact the quarter so far has seen many stock upgrades too, points out Krishna Kumar Karwa of Emkay Global.

In an interview to CNBC TV18, Krishna Kumar Karwa, Managing Director at Emkay Global Securities said last week, " Out of the companies under coverage at our end, almost hundred companies have announced their results. There have been target price upgrades on at least 50 companies, which is much more than what was happening in last quarter or few quarters ago. Even on the EPS upgrades, in 40-45 companies have seen them in FY-18 and FY-19. My sense is that the numbers have been better than expected."

On similar lines, Taher Badshah CIO (Equities), Invesco Mutual Fund said in an interview to ET Now last week, "One should dissect the earnings to see how many companies are actually over-delivering, or beating street estimates versus earlier. An analysis of the 35 companies of Nifty which have delivered results so far, 75% of them have actually beaten street estimates, or at least met them. This number was closer to 55% in the last four or five quarters. This is a better way to track earnings delivery versus expectation, and I believe on that front, things seem to be getting better."

While the quarterly numbers are either in line or better than expectations, the first half taken as a whole hasn't seen growth. "If you look at the first half numbers in totality (in the first half), there hasn't been growth in the EBITDA level so far. So hopefully we will see some growth in the next half as we go forward," Sanjeev Prasad told the channel.
Markets stay under pressure, Sensex below 35,400-mark
Posted on 22nd June 2018
NEW DELHI: The benchmark BSE Sensex got off to a lower start today, tracking a sell-off in global markets amid escalating trade war worries.

The 30-share index, which had lost 114.94 points in the previous session, was down 53 points at 35,379.65 at 10.07 am. Capital goods, realty, infrastructure, power, healthcare and metal stocks showed weakness, falling by up to 0.35 per cent.
---
COAI favours 5G auctions only around second half of 2019
Posted on 22nd June 2018
New Delhi, Jun 22 () Telecom industry body COAI has said auction of spectrum for 5G services should happen only around the second half of 2019 as it would offer telcos better visibility into market dynamics and potential revenue streams of the next-generation mobile services.
---
Vodafone-Idea merger to be approved soon
Posted on 22nd June 2018
The Department of Telecommunications (DoT) is expected to clear the merger of Vodafone India and Idea Cellular early next week. Both the companies, however, may have to pay one-time-spectrum-charges (OTSC) dues, though these are under challenge in the court. The DoT is expected to ask Vodafone for Rs 5,650 crore – or a bank guarantee – and Idea for Rs 2,113 crore for its OTSC dues.
---
Bank of Baroda puts Rs 3k-cr exposure to NCLT accounts on sale
Posted on 22nd June 2018
Over the last week, Bank of Baroda (BoB) has put on sale non-performing assets (NPAs) worth Rs 7,655 crore, including its exposures to some accounts named in the Reserve Bank of India's (RBI) two lists of bankruptcy cases, such as Essar Steel, Bhushan Power & Steel, Soma Enterprise and Visa Steel. BoB's aggregate exposure to these accounts is Rs 3,004 crore.
---
RBI sets deadline for ATM upgrade
Posted on 22nd June 2018
Irked by the slow progress made by banks in addressing security concerns around automated teller machines (ATMs), the Reserve Bank of India (RBI) on Thursday set certain compliance timelines. RBI added that any deficiency in timely and effective compliance with the instructions may invite "appropriate supervisory enforcement action".
---
Be the first person to write a business review for Nifty companies have reported better than expected earnings in Q2 so far: Kotak Securities