Nifty companies have reported better than expected earnings in Q2 so far: Kotak Securities
Posted on 14th November 2017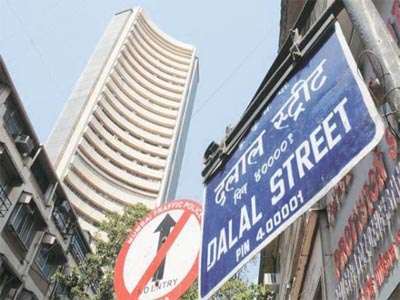 Amid the ongoing earnings season, top market voices point out that Nifty companies have reported better than expected earnings in the quarter ended September-17. In an interview to CNBC TV18, Sanjeev Prasad, Co-Head and Managing Director, Kotak Institutional Equities said, "It's been a good quarter, companies have reported better than expected earnings. There's been weakness in OMCs like HPCL and IOCL. But if you keep those names aside, companies have reported decent numbers compared to expectations. In Nifty 50, the companies which have reported earnings, EBITDA margins are ahead of our estimates. Tata Motors, Bharti Airtel, Reliance did very well compared to expectations." In fact the quarter so far has seen many stock upgrades too, points out Krishna Kumar Karwa of Emkay Global.

In an interview to CNBC TV18, Krishna Kumar Karwa, Managing Director at Emkay Global Securities said last week, " Out of the companies under coverage at our end, almost hundred companies have announced their results. There have been target price upgrades on at least 50 companies, which is much more than what was happening in last quarter or few quarters ago. Even on the EPS upgrades, in 40-45 companies have seen them in FY-18 and FY-19. My sense is that the numbers have been better than expected."

On similar lines, Taher Badshah CIO (Equities), Invesco Mutual Fund said in an interview to ET Now last week, "One should dissect the earnings to see how many companies are actually over-delivering, or beating street estimates versus earlier. An analysis of the 35 companies of Nifty which have delivered results so far, 75% of them have actually beaten street estimates, or at least met them. This number was closer to 55% in the last four or five quarters. This is a better way to track earnings delivery versus expectation, and I believe on that front, things seem to be getting better."

While the quarterly numbers are either in line or better than expectations, the first half taken as a whole hasn't seen growth. "If you look at the first half numbers in totality (in the first half), there hasn't been growth in the EBITDA level so far. So hopefully we will see some growth in the next half as we go forward," Sanjeev Prasad told the channel.
SBI to raise $500 million in maiden green bond sale
Posted on 19th September 2018
The country's largest lender State Bank is in the international bond market to raise nearly USD 500 million in green bonds, making it the maiden issuance for the lender.The tenor of the bonds is expected to be five years and the notes are to be issued by the bank's London branch.

With this issue SBI will become compliant with the global standards as prescribed by the Climate Bonds Initiative, a global not-for-profit investor-focused organisation.
---
Microsoft steps up Salesforce rivalry with new AI, HoloLens features
Posted on 19th September 2018
Microsoft Corp. rolled out new features for sales and customer-service software that make use of artificial intelligence and its HoloLens augmented reality goggles, stepping up competition with Salesforce.com Inc.

Remote Assist lets field service workers use the goggles to fix equipment or take other actions guided by a remote expert who can watch the process and draw instructions in the workers' fields of view, Lorraine Bardeen, general manager, Microsoft Mixed Reality, said in a press briefing on Tuesday.
---
Maruti dominates passenger vehicle sales in Aug, 6 models in top ten list
Posted on 19th September 2018
Maruti Suzuki India (MSI) continued its hold on the Indian passenger vehicles market with its models occupying the first six positions in the top ten best selling list in August.

According to data from Society of Indian Automobile Manufacturers, the company's entry-level car Alto topped the list, selling 22,237 units in August.
---
TVS teams up with Torino Motors; will open 40 two-wheeler stores in Mexico
Posted on 19th September 2018
TVS Motor on Wednesday announced its alliance with Torino Motors, a subsidiary of Groupo Autofin for the Mexican region.

In the first year of the association, Torino Motors will work with TVS Motor to open 40 exclusive stores in the country for the distribution of two-wheelers, according to a company release.
---
RIL plans to set up Reliance Jio Hubs in smaller towns
Posted on 19th September 2018
New Delhi: India's richest man Mukesh Ambani plans to build Reliance Jio Hubs, a one-stop shop for all consumer items sold by Reliance Industries Ltd and its units ranging from electronics to groceries, to provide people living in small towns their first mall-like shopping experience. The aim is to leverage the strengths of units Reliance Retail Ltd's physical stores and Reliance Jio Infocomm Ltd's digital infrastructure to boost sales in smaller towns, which have largely been untouched by modern retail and online shopping.
---
Be the first person to write a business review for Nifty companies have reported better than expected earnings in Q2 so far: Kotak Securities