Nifty companies have reported better than expected earnings in Q2 so far: Kotak Securities
Posted on 14th November 2017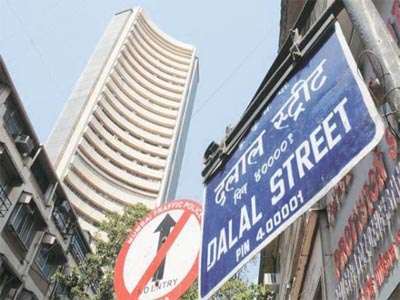 Amid the ongoing earnings season, top market voices point out that Nifty companies have reported better than expected earnings in the quarter ended September-17. In an interview to CNBC TV18, Sanjeev Prasad, Co-Head and Managing Director, Kotak Institutional Equities said, "It's been a good quarter, companies have reported better than expected earnings. There's been weakness in OMCs like HPCL and IOCL. But if you keep those names aside, companies have reported decent numbers compared to expectations. In Nifty 50, the companies which have reported earnings, EBITDA margins are ahead of our estimates. Tata Motors, Bharti Airtel, Reliance did very well compared to expectations." In fact the quarter so far has seen many stock upgrades too, points out Krishna Kumar Karwa of Emkay Global.

In an interview to CNBC TV18, Krishna Kumar Karwa, Managing Director at Emkay Global Securities said last week, " Out of the companies under coverage at our end, almost hundred companies have announced their results. There have been target price upgrades on at least 50 companies, which is much more than what was happening in last quarter or few quarters ago. Even on the EPS upgrades, in 40-45 companies have seen them in FY-18 and FY-19. My sense is that the numbers have been better than expected."

On similar lines, Taher Badshah CIO (Equities), Invesco Mutual Fund said in an interview to ET Now last week, "One should dissect the earnings to see how many companies are actually over-delivering, or beating street estimates versus earlier. An analysis of the 35 companies of Nifty which have delivered results so far, 75% of them have actually beaten street estimates, or at least met them. This number was closer to 55% in the last four or five quarters. This is a better way to track earnings delivery versus expectation, and I believe on that front, things seem to be getting better."

While the quarterly numbers are either in line or better than expectations, the first half taken as a whole hasn't seen growth. "If you look at the first half numbers in totality (in the first half), there hasn't been growth in the EBITDA level so far. So hopefully we will see some growth in the next half as we go forward," Sanjeev Prasad told the channel.
Enough assets to meet any liability, says scam-hit PNB
Posted on 22nd February 2018
MUMBAI: State-owned PNB on Thursday said it has followed lawful avenues to recover its dues following Rs 11,400 crore swindling of funds allegedly by jewellery designer Nirav Modi and associates.

The country's second largest public sector lender also reaffirmed that it has enough assets to meet any liability.
---
Telecom Minister Manoj Sinha says there's no proposal to merge BSNL, MTNL
Posted on 22nd February 2018
Telecom Minister Manoj Sinha today said there are no plans at present to merge BSNL and MTNL, but asserted that the strategic plan outlined for promoting synergy among state-owned telecom firms will strengthen and benefit both the organisations. "There is no thinking in government on merging the two. But we are taking steps to ensure that collaboration between MTNL (Mahanagar Telephone Nigam Ltd) and BSNL (Bharat Sanchar Nigam Ltd) strengthens and benefits both the organisations," Sinha said.
---
Sebi may tighten AIF regulations to better monitor the source of funding
Posted on 22nd February 2018
The Securities and Exchange Board of India (Sebi) plans to tighten present Alternative Investment Funds (AIF) regulations to better monitor the source of funding and their end use.

According to sources, Sebi may check the anti-money laundering policies implemented by AIFs and examine the sanctity of any back-end arrangements an AIF may have with its investors, whereby money raised in AIFs is invested back in entities owned by the investors.
---
Qualcomm, Microsoft offer 'always connected' PCs with smartphone features
Posted on 22nd February 2018
Global chip-maker Qualcomm Technologies and Microsoft have collaborated with leading retailers from across the world to offer new "always connected" Windows 10 PCs powered by the Qualcomm Snapdragon Mobile PC Platform.

Retailers in the US, Australia, China, Italy, France and the UK will offer a range of new Windows 10 PCs from Asus, HP and Lenovo, the companies announced on Thursday.
---
Sensex slips 144 points ahead of F&O expiry
Posted on 22nd February 2018
MUMBAI: The benchmark BSE Sensex fell over 144 points in early trade as investors turned cautious ahead of February derivatives expiry amid sustained foreign fund outflows and mixed Asian cues.

The 30-share index, which had gained 141.27 points in the previous session, slipped 144.23 points, or 0.42 per cent, to 33,700.63.
---
Be the first person to write a business review for Nifty companies have reported better than expected earnings in Q2 so far: Kotak Securities