Govt to launch Bharat 22 ETF today, seeks to raise Rs8,000 crore
Posted on 14th November 2017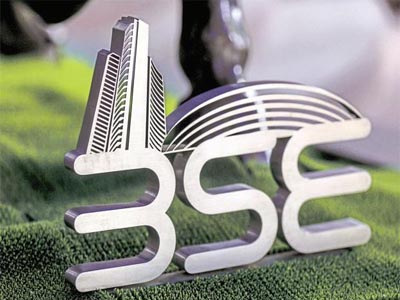 Mumbai: The government will launch the 'Bharat 22' exchange traded fund (ETF) managed by ICICI Prudential Mutual Fund, on Tuesday, targeting an initial amount of about Rs8,000 crore. The new fund offer will be open for subscription till 17 November and a discount of 3% is being offered to all categories of investors.

"While our initial issue size for Bharat 22 ETF is Rs8,000 crore, we can also consider going beyond looking at the response in the market," said Anuradha Thakur, joint secretary, Department of Investment and Public Asset Management (DIPAM) in the ministry of finance.

The ETF is part of the government's overall disinvestment programme, and mirrors the S&P BSE Bharat 22 Index, which comprises select companies from the CPSE (central public sector enterprises) universe, stakes held under the Specified Undertaking of the Unit Trust of India (SUUTI), and state-run banks.

"While 39% of the index is in private sector companies, 61% is in government companies, which all have been handpicked by us," Nimesh Shah, managing director and chief executive officer, ICICI Prudential Asset Management Co. Ltd, said at the press conference. The expense ratio of this ETF stands at 0.0095%, Shah said.

The S&P BSE Bharat 22 Index has a diversified representation in six BSE sectors—industrials, finance, utilities, energy, fast-moving consumer goods and basic materials. The index follows a free float adjusted market cap weighing methodology, with weighting of each individual index constituent capped at 1,5%, while weighting of each BSE sector is capped at 20%.

These weight constraints are applied during the annual index rebalancing in March each year.

Shah explained that if certain scrips rally and rise beyond these designated limits in March, the stocks will be sold and profits will be booked accordingly. "There is an element of active in this passive (investment)," said Shah.
Enough assets to meet any liability, says scam-hit PNB
Posted on 22nd February 2018
MUMBAI: State-owned PNB on Thursday said it has followed lawful avenues to recover its dues following Rs 11,400 crore swindling of funds allegedly by jewellery designer Nirav Modi and associates.

The country's second largest public sector lender also reaffirmed that it has enough assets to meet any liability.
---
Telecom Minister Manoj Sinha says there's no proposal to merge BSNL, MTNL
Posted on 22nd February 2018
Telecom Minister Manoj Sinha today said there are no plans at present to merge BSNL and MTNL, but asserted that the strategic plan outlined for promoting synergy among state-owned telecom firms will strengthen and benefit both the organisations. "There is no thinking in government on merging the two. But we are taking steps to ensure that collaboration between MTNL (Mahanagar Telephone Nigam Ltd) and BSNL (Bharat Sanchar Nigam Ltd) strengthens and benefits both the organisations," Sinha said.
---
Sebi may tighten AIF regulations to better monitor the source of funding
Posted on 22nd February 2018
The Securities and Exchange Board of India (Sebi) plans to tighten present Alternative Investment Funds (AIF) regulations to better monitor the source of funding and their end use.

According to sources, Sebi may check the anti-money laundering policies implemented by AIFs and examine the sanctity of any back-end arrangements an AIF may have with its investors, whereby money raised in AIFs is invested back in entities owned by the investors.
---
Qualcomm, Microsoft offer 'always connected' PCs with smartphone features
Posted on 22nd February 2018
Global chip-maker Qualcomm Technologies and Microsoft have collaborated with leading retailers from across the world to offer new "always connected" Windows 10 PCs powered by the Qualcomm Snapdragon Mobile PC Platform.

Retailers in the US, Australia, China, Italy, France and the UK will offer a range of new Windows 10 PCs from Asus, HP and Lenovo, the companies announced on Thursday.
---
Sensex slips 144 points ahead of F&O expiry
Posted on 22nd February 2018
MUMBAI: The benchmark BSE Sensex fell over 144 points in early trade as investors turned cautious ahead of February derivatives expiry amid sustained foreign fund outflows and mixed Asian cues.

The 30-share index, which had gained 141.27 points in the previous session, slipped 144.23 points, or 0.42 per cent, to 33,700.63.
---
Be the first person to write a business review for Govt to launch Bharat 22 ETF today, seeks to raise Rs8,000 crore