Amazon to sell China cloud services unit in $300 million deal
Posted on 14th November 2017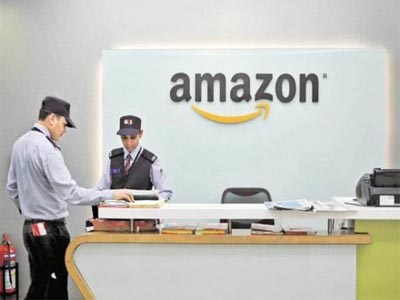 Amazon.com Inc's Chinese partner, Beijing Sinnet Technology Co., said it would purchase Amazon's Chinese web services business for up to 2 billion yuan ($301 million), ending the U.S. firms's cloud-computing business in the country. Sinnet, which began operating the Amazon services in August 2016, said in a filing late on Monday the pending purchase would help the unit "comply with local laws and regulations and further improve service quality and security." Amazon did not immediately respond to a request for comment on Tuesday morning. Chinese regulators are tightening rules on foreign data and cloud services, including new surveillance measures and increased scrutiny of cross-border data transfers. In August Sinnet told customers it would begin shutting down VPNs and other services on its networks that allow users to circumvent China's Great Firewall, citing direct instructions from the government. The changes are linked to new national cyber laws that came into effect in 2017, which make network providers liable for content deemed dangerous or offensive to "socialist values".

In 2013 Amazon's web services business signed agreements with provincial governments in China, and has previously worked with some of China's largest tech firms including Xiaomi Inc, Qihoo 360 Technology Co Ltd and Kingsoft Corp Ltd. Cloud services have become a crowded and competitive field in China in recent years, with Alibaba Group Holding Ltd's cloud unit opening over a dozen overseas data centres since 2016.
Sebi approves KYC norms for FPIs, new settlement mechanism
Posted on 18th September 2018
Mumbai: The Securities and Exchange Board of India (Sebi) today approved a slew of proposals, including revised framework for settlement of cases and new know-your-customer (KYC) norms for foreign portfolio investors (FPIs). The proposals were cleared by the Sebi board at its meeting in Mumbai.
---
FSSAI to review progress on de-listing of non-licensed restaurants in October
Posted on 18th September 2018
Food regulator FSSAI will review in the first week of October the progress made by the online food delivery platforms, including Zomato and Swiggy, on delisting of non-licensed restaurants and catering establishments. In July this year, FSSAI had directed the food delivery platforms to de-list non-licensed establishments after getting consumer complaints of sub-standard food being served through e-commerce platforms.
---
BHEL flags off its first 6K HP electric locomotive
Posted on 18th September 2018
Expanding its footprints in the transportation sector, state-run engineering major BHEL Monday flagged off its first 6,000HP electric locomotive from its Jhansi plant.

"As part of its diversification initiatives, Bharat Heavy Electricals Ltd (BHEL) has flagged off of its first 6,000HP electric locomotive (Type WAG-9H)," a company statement said.
---
RCom to monetise enterprise, global undersea cable businesses: Anil Ambani
Posted on 18th September 2018
NEW DELHI: Reliance Communications' (RCom) Chairman Anil Ambani said that the debt saddled operator has complete backing of its global and Indian lenders in its asset monetisation plan and will monetise its enterprise and GCX businesses.

The operator' asset monetisation deal is with Reliance Jio for fibre, spectrum, MCN, tower and some of its land parcels will go to Canadian asset management firm Brookfield for a total of about Rs 18,000 crore.
---
SBI to recover dues worth over Rs 3,900 crore by selling 8 NPAs
Posted on 18th September 2018
The country's largest lender State Bank of India will sell eight non-performing assets to recover dues worth over Rs 3,900 crore and has invited bids from asset reconstruction companies (ARCs) and financial institutions (FIs). "In terms of the bank's revised policy on sale of financial assets in line with the regulatory guidelines, we place these accounts for sale to ARCs/banks/NBFCs/FIs, on the terms and conditions indicated," the bank said in the bid document on its website.
---
Be the first person to write a business review for Amazon to sell China cloud services unit in $300 million deal