Amazon to sell China cloud services unit in $300 million deal
Posted on 14th November 2017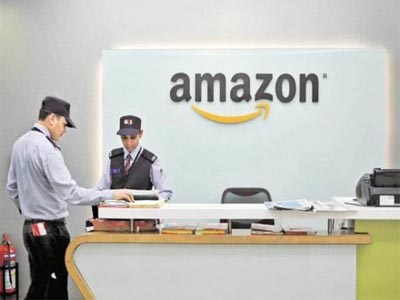 Amazon.com Inc's Chinese partner, Beijing Sinnet Technology Co., said it would purchase Amazon's Chinese web services business for up to 2 billion yuan ($301 million), ending the U.S. firms's cloud-computing business in the country. Sinnet, which began operating the Amazon services in August 2016, said in a filing late on Monday the pending purchase would help the unit "comply with local laws and regulations and further improve service quality and security." Amazon did not immediately respond to a request for comment on Tuesday morning. Chinese regulators are tightening rules on foreign data and cloud services, including new surveillance measures and increased scrutiny of cross-border data transfers. In August Sinnet told customers it would begin shutting down VPNs and other services on its networks that allow users to circumvent China's Great Firewall, citing direct instructions from the government. The changes are linked to new national cyber laws that came into effect in 2017, which make network providers liable for content deemed dangerous or offensive to "socialist values".

In 2013 Amazon's web services business signed agreements with provincial governments in China, and has previously worked with some of China's largest tech firms including Xiaomi Inc, Qihoo 360 Technology Co Ltd and Kingsoft Corp Ltd. Cloud services have become a crowded and competitive field in China in recent years, with Alibaba Group Holding Ltd's cloud unit opening over a dozen overseas data centres since 2016.
Enough assets to meet any liability, says scam-hit PNB
Posted on 22nd February 2018
MUMBAI: State-owned PNB on Thursday said it has followed lawful avenues to recover its dues following Rs 11,400 crore swindling of funds allegedly by jewellery designer Nirav Modi and associates.

The country's second largest public sector lender also reaffirmed that it has enough assets to meet any liability.
---
Telecom Minister Manoj Sinha says there's no proposal to merge BSNL, MTNL
Posted on 22nd February 2018
Telecom Minister Manoj Sinha today said there are no plans at present to merge BSNL and MTNL, but asserted that the strategic plan outlined for promoting synergy among state-owned telecom firms will strengthen and benefit both the organisations. "There is no thinking in government on merging the two. But we are taking steps to ensure that collaboration between MTNL (Mahanagar Telephone Nigam Ltd) and BSNL (Bharat Sanchar Nigam Ltd) strengthens and benefits both the organisations," Sinha said.
---
Sebi may tighten AIF regulations to better monitor the source of funding
Posted on 22nd February 2018
The Securities and Exchange Board of India (Sebi) plans to tighten present Alternative Investment Funds (AIF) regulations to better monitor the source of funding and their end use.

According to sources, Sebi may check the anti-money laundering policies implemented by AIFs and examine the sanctity of any back-end arrangements an AIF may have with its investors, whereby money raised in AIFs is invested back in entities owned by the investors.
---
Qualcomm, Microsoft offer 'always connected' PCs with smartphone features
Posted on 22nd February 2018
Global chip-maker Qualcomm Technologies and Microsoft have collaborated with leading retailers from across the world to offer new "always connected" Windows 10 PCs powered by the Qualcomm Snapdragon Mobile PC Platform.

Retailers in the US, Australia, China, Italy, France and the UK will offer a range of new Windows 10 PCs from Asus, HP and Lenovo, the companies announced on Thursday.
---
Sensex slips 144 points ahead of F&O expiry
Posted on 22nd February 2018
MUMBAI: The benchmark BSE Sensex fell over 144 points in early trade as investors turned cautious ahead of February derivatives expiry amid sustained foreign fund outflows and mixed Asian cues.

The 30-share index, which had gained 141.27 points in the previous session, slipped 144.23 points, or 0.42 per cent, to 33,700.63.
---
Be the first person to write a business review for Amazon to sell China cloud services unit in $300 million deal