Amazon to sell China cloud services unit in $300 million deal
Posted on 14th November 2017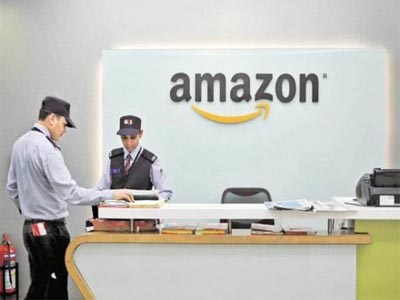 Amazon.com Inc's Chinese partner, Beijing Sinnet Technology Co., said it would purchase Amazon's Chinese web services business for up to 2 billion yuan ($301 million), ending the U.S. firms's cloud-computing business in the country. Sinnet, which began operating the Amazon services in August 2016, said in a filing late on Monday the pending purchase would help the unit "comply with local laws and regulations and further improve service quality and security." Amazon did not immediately respond to a request for comment on Tuesday morning. Chinese regulators are tightening rules on foreign data and cloud services, including new surveillance measures and increased scrutiny of cross-border data transfers. In August Sinnet told customers it would begin shutting down VPNs and other services on its networks that allow users to circumvent China's Great Firewall, citing direct instructions from the government. The changes are linked to new national cyber laws that came into effect in 2017, which make network providers liable for content deemed dangerous or offensive to "socialist values".

In 2013 Amazon's web services business signed agreements with provincial governments in China, and has previously worked with some of China's largest tech firms including Xiaomi Inc, Qihoo 360 Technology Co Ltd and Kingsoft Corp Ltd. Cloud services have become a crowded and competitive field in China in recent years, with Alibaba Group Holding Ltd's cloud unit opening over a dozen overseas data centres since 2016.
Markets stay under pressure, Sensex below 35,400-mark
Posted on 22nd June 2018
NEW DELHI: The benchmark BSE Sensex got off to a lower start today, tracking a sell-off in global markets amid escalating trade war worries.

The 30-share index, which had lost 114.94 points in the previous session, was down 53 points at 35,379.65 at 10.07 am. Capital goods, realty, infrastructure, power, healthcare and metal stocks showed weakness, falling by up to 0.35 per cent.
---
COAI favours 5G auctions only around second half of 2019
Posted on 22nd June 2018
New Delhi, Jun 22 () Telecom industry body COAI has said auction of spectrum for 5G services should happen only around the second half of 2019 as it would offer telcos better visibility into market dynamics and potential revenue streams of the next-generation mobile services.
---
Vodafone-Idea merger to be approved soon
Posted on 22nd June 2018
The Department of Telecommunications (DoT) is expected to clear the merger of Vodafone India and Idea Cellular early next week. Both the companies, however, may have to pay one-time-spectrum-charges (OTSC) dues, though these are under challenge in the court. The DoT is expected to ask Vodafone for Rs 5,650 crore – or a bank guarantee – and Idea for Rs 2,113 crore for its OTSC dues.
---
Bank of Baroda puts Rs 3k-cr exposure to NCLT accounts on sale
Posted on 22nd June 2018
Over the last week, Bank of Baroda (BoB) has put on sale non-performing assets (NPAs) worth Rs 7,655 crore, including its exposures to some accounts named in the Reserve Bank of India's (RBI) two lists of bankruptcy cases, such as Essar Steel, Bhushan Power & Steel, Soma Enterprise and Visa Steel. BoB's aggregate exposure to these accounts is Rs 3,004 crore.
---
RBI sets deadline for ATM upgrade
Posted on 22nd June 2018
Irked by the slow progress made by banks in addressing security concerns around automated teller machines (ATMs), the Reserve Bank of India (RBI) on Thursday set certain compliance timelines. RBI added that any deficiency in timely and effective compliance with the instructions may invite "appropriate supervisory enforcement action".
---
Be the first person to write a business review for Amazon to sell China cloud services unit in $300 million deal