Car sales drop 5.3 pct in October as rural market pick-up slows; Maruti Suzuki drags market; Hyundai volumes fall
Posted on 11th October 2017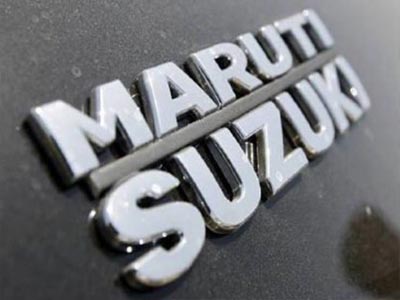 Owing to a slow pick-up in rural markets following the implementation of the goods and services tax (GST) and inventory correction made by the companies after supplying a record number of vehicles since July, the passenger vehicle segment reported a marginal decline in October. This is the first time that the car market witnessed a decline in dispatches since June when carmarkers did not push inventory into dealerships before the introduction of the GST. Carmarkers also had a high base in the corresponding period since both Navratri and Diwali were in the same month last year. According to the latest data from the Society of Indian Automobile Manufacturers (SIAM) for October, the passenger car segment witnessed a 5.3% Y-o-Y decline in volumes to 1,84,666 units, while the same for the utility vehicles space increased 12.45% Y-o-Y to 79,323 units.

Maruti Suzuki dragged the market during the month by registering only a 9.33% Y-o-Y increase in wholesale volumes – a modest one compared to the high double-digit growth reported by the company earlier. During the period, volumes in the small car segment of the company dipped by 4.2% Y-o-Y while the same for Ciaz – a mid-size sedan – dropped by 35.4%. "The festive season could have been a lot better, but this is not necessarily a reflection of the market sentiment. It is a temporary blip. The decline in sales is more to do with inventory correction by the manufacturers," said Vishnu Mathur, director general of SIAM.

Barring Maruti, most of the other carmakers saw decrease in dispatches due to higher base in the corresponding period last year. Second-largest carmaker Hyundai's volumes fell by 0.8%, while the same for Mahindra and Mahindra fell 6% Y-o-Y. Japanese carmaker Honda too witnessed an 8% fall in wholesale volumes despite healthy demand for the new City (a mid-size sedan) and WRV (a compact SUV). Wholesale volumes of Tata Motors also grew marginally by 1% Y-o-Y to 16,475 units.

"Last year, the festive season was only in October, and this year, it was spread over September and October. So there will be a high base effect from last year. Also, sales remain a little subdued in the month after Diwali and Navratri. It will pick up from the subsequent months," said RS Kalsi, senior executive director, sales and marketing, Tata Motors, on the sidelines of the company's results press conference.

Volumes in the M&HCV segment though continues to recover and increased marginally by 0.8% Y-o-Y to 26,158 units, owing to a healthy demand for BS-IV vehicles of Tata Motors. The largest commercial vehicle maker reported a growth of 8% Y-o-Y to 11,391units. Chennai-based Ashok Leyland witnessed volume drop by 5%. In the two-wheeler segment, dispatches in the motorcycle segment decreased by 3.5% to 11,04,498 units due to the high base. Hero MotoCorp volumes during the period declined by 1%, while the same for Bajaj Auto declined by 4.8%.

Volumes in the scooter segment stayed flat at 5,71,431 units, as the leading manufacturer, Honda Motorcycles and Scooters India, reported a 7% Y-o-Y decline in domestic dispatches.
Isro ahead of TCS among top-rated tech workplaces in India: Report
Posted on 11th December 2018
Technology professionals look towards Indian Space Research Organization (ISRO) as a more aspirational tech workplace than software major Tata Consultancy Services (TCS), according to a report by job search portal Indeed.

Indeed announced the leading technology organisations to work for in India, on the basis of over 100 million ratings and reviews available on Indeed. Leading the list is Adobe Inc., followed by industry giants NVIDIA and Microsoft.
---
Telangana polls: TRS on course to retaining power if initial trends hold
Posted on 11th December 2018
The TRS was on course to return to power with a thumping majority in Telangana if the initial trends hold, with party candidates leading in 92 out of the total 119 assembly constituencies.

TRS chief K Chandrasekhar Rao (Gajwel), his son K T Rama Rao (Sircilla) and nephew T Harish Rao (Siddipet) have established handsome leads, as the party's gamble to go in for early elections seems to be paying off.
---
Air India floats tender to sell Nariman Point tower
Posted on 11th December 2018
Mumbai: Air India has floated tender for the sale of its iconic 23-storey tower at Nariman Point in Mumbai. Only government entities are allowed to participate in the bidding for acquiring leasehold rights of the land and building on "as is where is basis."

"Air India invites sealed bids from government entities for sale of leasehold rights of the land, and its iconic Air India building constructed hereon at Nariman Point, Mumbai, on as is where is basis," the tender said.
---
Extradition of once king of good times' Vijay Mallya from UK to speed up loan recovery process, says SBI
Posted on 11th December 2018
Countrys largest lender State Bank of India (SBI) Tuesday said extradition of fugitive liquor baron Vijay Mallya from the UK to India will speed up the recovery of over Rs 9,000 crore of loans. In a major boost to India's efforts to bring back Mallya, who is wanted for loan default worth around Rs 9,000 crore to a consortium of 13 banks led by SBI, a UK court Monday ordered his extradition.
---
Tata Motors aims Harrier at Jeep Compass, Mahindra XUV500
Posted on 11th December 2018
New Delhi: Tata Motors Ltd, which is on a comeback trail, is betting big on its upcoming SUV Tata Harrier to place itself among the top three passenger vehicle manufacturers on a sustainable basis, a top company executive said.The company, which has been working on a strategy to revive its fortunes in the passenger vehicle (PV) segment for the last couple of years, now believes it has the products and scale to be among the leaders in the segment.
---
Be the first person to write a business review for Car sales drop 5.3 pct in October as rural market pick-up slows; Maruti Suzuki drags market; Hyundai volumes fall