Car sales drop 5.3 pct in October as rural market pick-up slows; Maruti Suzuki drags market; Hyundai volumes fall
Posted on 11th October 2017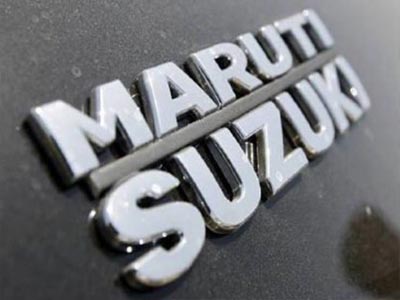 Owing to a slow pick-up in rural markets following the implementation of the goods and services tax (GST) and inventory correction made by the companies after supplying a record number of vehicles since July, the passenger vehicle segment reported a marginal decline in October. This is the first time that the car market witnessed a decline in dispatches since June when carmarkers did not push inventory into dealerships before the introduction of the GST. Carmarkers also had a high base in the corresponding period since both Navratri and Diwali were in the same month last year. According to the latest data from the Society of Indian Automobile Manufacturers (SIAM) for October, the passenger car segment witnessed a 5.3% Y-o-Y decline in volumes to 1,84,666 units, while the same for the utility vehicles space increased 12.45% Y-o-Y to 79,323 units.

Maruti Suzuki dragged the market during the month by registering only a 9.33% Y-o-Y increase in wholesale volumes – a modest one compared to the high double-digit growth reported by the company earlier. During the period, volumes in the small car segment of the company dipped by 4.2% Y-o-Y while the same for Ciaz – a mid-size sedan – dropped by 35.4%. "The festive season could have been a lot better, but this is not necessarily a reflection of the market sentiment. It is a temporary blip. The decline in sales is more to do with inventory correction by the manufacturers," said Vishnu Mathur, director general of SIAM.

Barring Maruti, most of the other carmakers saw decrease in dispatches due to higher base in the corresponding period last year. Second-largest carmaker Hyundai's volumes fell by 0.8%, while the same for Mahindra and Mahindra fell 6% Y-o-Y. Japanese carmaker Honda too witnessed an 8% fall in wholesale volumes despite healthy demand for the new City (a mid-size sedan) and WRV (a compact SUV). Wholesale volumes of Tata Motors also grew marginally by 1% Y-o-Y to 16,475 units.

"Last year, the festive season was only in October, and this year, it was spread over September and October. So there will be a high base effect from last year. Also, sales remain a little subdued in the month after Diwali and Navratri. It will pick up from the subsequent months," said RS Kalsi, senior executive director, sales and marketing, Tata Motors, on the sidelines of the company's results press conference.

Volumes in the M&HCV segment though continues to recover and increased marginally by 0.8% Y-o-Y to 26,158 units, owing to a healthy demand for BS-IV vehicles of Tata Motors. The largest commercial vehicle maker reported a growth of 8% Y-o-Y to 11,391units. Chennai-based Ashok Leyland witnessed volume drop by 5%. In the two-wheeler segment, dispatches in the motorcycle segment decreased by 3.5% to 11,04,498 units due to the high base. Hero MotoCorp volumes during the period declined by 1%, while the same for Bajaj Auto declined by 4.8%.

Volumes in the scooter segment stayed flat at 5,71,431 units, as the leading manufacturer, Honda Motorcycles and Scooters India, reported a 7% Y-o-Y decline in domestic dispatches.
&nbsp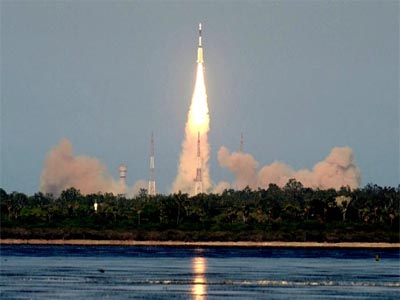 NEW DELHI: In a development that will revolutionalise the satellite launch system in the country, Indian Space Research Organisation (Isro) is developing a small launch vehicle that can be assembled in just three days as compared to 30-40 days for a normal-sized PSLV and can be built at a cost which will be just one-tenth the original manufacturing cost of a PSLV.
The manufacturing cost of a launch vehicle is generally in the range of Rs 150 crore to Rs 500 crore across the world.
---
&nbsp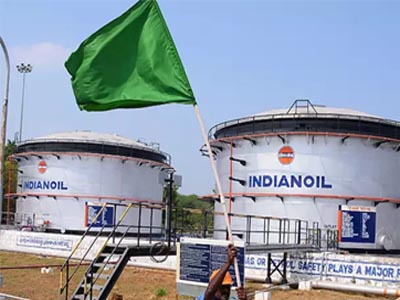 New Delhi: Indian Oil Corp. Ltd (IOC) is considering buying Venezuelan crude for the first time in at least six years, in a move that could help the crisis-struck South American nation settle unpaid bills with another state-owned Indian energy firm.
Venezuela's economy has collapsed since crude prices plummeted in 2014, forcing it to delay payments for oil services and fuel supplies. Venezuela depends on oil for more than 90% of its export revenues.
---
&nbsp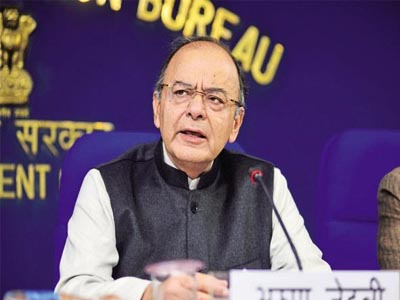 New Delhi: The government will come out with an ordinance to make certain amendments to the Insolvency and Bankruptcy Code, corporate affairs minister Arun Jaitley said Wednesday.
The Code, which became operational in December last year, provides for a market-determined and time-bound insolvency resolution process. It is implemented by the corporate affairs ministry.
---
&nbsp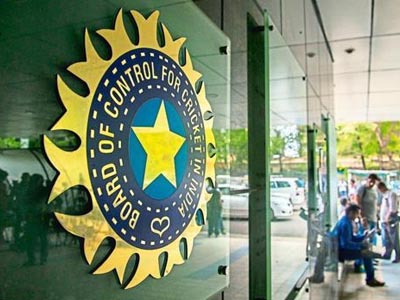 New Delhi: At loggerheads with the National Anti-Doping Agency (NADA) on the testing of Indian cricketers, the Board of Control for Cricket in India (BCCI) on Wednesday discussed the matter with sports minister Rajyavardhan Singh Rathore and also sought the government's view on playing arch-foes Pakistan in the planned ICC Test Championship.
NADA wants to bring Indian cricketers in its net but the cricket board has rejected the demand. BCCI has insisted that it is a World Anti-Doping Agency (WADA)-compliant organisation so there was no need for it come under NADA's supervision.
---
&nbsp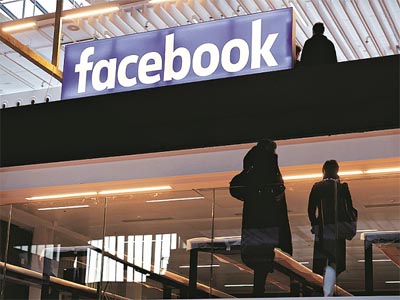 Facebook on Wednesday introduced its digital training and start-up training hubs in India aimed at helping small businesses and people grow by giving them the digital skills they need to compete in today's digital economy.
Facebook said it plans to train more than half a million people in the country by 2020 through these online training hubs, which are being rolled out first in India.
---
Be the first person to write a business review for Car sales drop 5.3 pct in October as rural market pick-up slows; Maruti Suzuki drags market; Hyundai volumes fall