Car sales drop 5.3 pct in October as rural market pick-up slows; Maruti Suzuki drags market; Hyundai volumes fall
Posted on 11th October 2017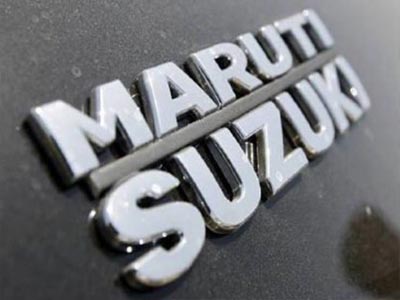 Owing to a slow pick-up in rural markets following the implementation of the goods and services tax (GST) and inventory correction made by the companies after supplying a record number of vehicles since July, the passenger vehicle segment reported a marginal decline in October. This is the first time that the car market witnessed a decline in dispatches since June when carmarkers did not push inventory into dealerships before the introduction of the GST. Carmarkers also had a high base in the corresponding period since both Navratri and Diwali were in the same month last year. According to the latest data from the Society of Indian Automobile Manufacturers (SIAM) for October, the passenger car segment witnessed a 5.3% Y-o-Y decline in volumes to 1,84,666 units, while the same for the utility vehicles space increased 12.45% Y-o-Y to 79,323 units.

Maruti Suzuki dragged the market during the month by registering only a 9.33% Y-o-Y increase in wholesale volumes – a modest one compared to the high double-digit growth reported by the company earlier. During the period, volumes in the small car segment of the company dipped by 4.2% Y-o-Y while the same for Ciaz – a mid-size sedan – dropped by 35.4%. "The festive season could have been a lot better, but this is not necessarily a reflection of the market sentiment. It is a temporary blip. The decline in sales is more to do with inventory correction by the manufacturers," said Vishnu Mathur, director general of SIAM.

Barring Maruti, most of the other carmakers saw decrease in dispatches due to higher base in the corresponding period last year. Second-largest carmaker Hyundai's volumes fell by 0.8%, while the same for Mahindra and Mahindra fell 6% Y-o-Y. Japanese carmaker Honda too witnessed an 8% fall in wholesale volumes despite healthy demand for the new City (a mid-size sedan) and WRV (a compact SUV). Wholesale volumes of Tata Motors also grew marginally by 1% Y-o-Y to 16,475 units.

"Last year, the festive season was only in October, and this year, it was spread over September and October. So there will be a high base effect from last year. Also, sales remain a little subdued in the month after Diwali and Navratri. It will pick up from the subsequent months," said RS Kalsi, senior executive director, sales and marketing, Tata Motors, on the sidelines of the company's results press conference.

Volumes in the M&HCV segment though continues to recover and increased marginally by 0.8% Y-o-Y to 26,158 units, owing to a healthy demand for BS-IV vehicles of Tata Motors. The largest commercial vehicle maker reported a growth of 8% Y-o-Y to 11,391units. Chennai-based Ashok Leyland witnessed volume drop by 5%. In the two-wheeler segment, dispatches in the motorcycle segment decreased by 3.5% to 11,04,498 units due to the high base. Hero MotoCorp volumes during the period declined by 1%, while the same for Bajaj Auto declined by 4.8%.

Volumes in the scooter segment stayed flat at 5,71,431 units, as the leading manufacturer, Honda Motorcycles and Scooters India, reported a 7% Y-o-Y decline in domestic dispatches.
Markets stay under pressure, Sensex below 35,400-mark
Posted on 22nd June 2018
NEW DELHI: The benchmark BSE Sensex got off to a lower start today, tracking a sell-off in global markets amid escalating trade war worries.

The 30-share index, which had lost 114.94 points in the previous session, was down 53 points at 35,379.65 at 10.07 am. Capital goods, realty, infrastructure, power, healthcare and metal stocks showed weakness, falling by up to 0.35 per cent.
---
COAI favours 5G auctions only around second half of 2019
Posted on 22nd June 2018
New Delhi, Jun 22 () Telecom industry body COAI has said auction of spectrum for 5G services should happen only around the second half of 2019 as it would offer telcos better visibility into market dynamics and potential revenue streams of the next-generation mobile services.
---
Vodafone-Idea merger to be approved soon
Posted on 22nd June 2018
The Department of Telecommunications (DoT) is expected to clear the merger of Vodafone India and Idea Cellular early next week. Both the companies, however, may have to pay one-time-spectrum-charges (OTSC) dues, though these are under challenge in the court. The DoT is expected to ask Vodafone for Rs 5,650 crore – or a bank guarantee – and Idea for Rs 2,113 crore for its OTSC dues.
---
Bank of Baroda puts Rs 3k-cr exposure to NCLT accounts on sale
Posted on 22nd June 2018
Over the last week, Bank of Baroda (BoB) has put on sale non-performing assets (NPAs) worth Rs 7,655 crore, including its exposures to some accounts named in the Reserve Bank of India's (RBI) two lists of bankruptcy cases, such as Essar Steel, Bhushan Power & Steel, Soma Enterprise and Visa Steel. BoB's aggregate exposure to these accounts is Rs 3,004 crore.
---
RBI sets deadline for ATM upgrade
Posted on 22nd June 2018
Irked by the slow progress made by banks in addressing security concerns around automated teller machines (ATMs), the Reserve Bank of India (RBI) on Thursday set certain compliance timelines. RBI added that any deficiency in timely and effective compliance with the instructions may invite "appropriate supervisory enforcement action".
---
Be the first person to write a business review for Car sales drop 5.3 pct in October as rural market pick-up slows; Maruti Suzuki drags market; Hyundai volumes fall