India plans 20GW solar tender, eyes domestic manufacturing boost
Posted on 10th November 2017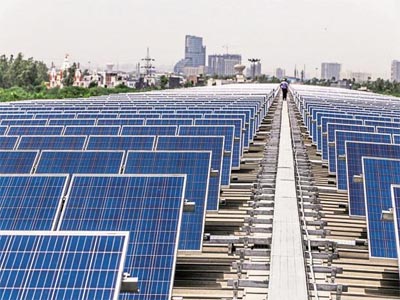 New Delhi: India plans to invite bids for setting up 20 gigawatts (GW) of solar power capacity—the world's largest solar tender—at one go, in an attempt to spur domestic manufacturing of solar power equipment.

The effort will help further lower the country's solar power tariffs and provide a boost to the National Democratic Alliance (NDA) government's Make in India plans.

Also watch Photo Gallery of Top 10 Solar Power Plants.

Most solar power developers in India have been sourcing solar modules and equipment from countries such as China, where they are cheaper. This has resulted in domestic manufacturers accounting for only around 10% of the market despite India having an ambitious 175GW clean energy target by 2022, of which 100GW is to come from solar projects.

"We are planning to introduce the idea of mega bids to boost solar equipment manufacturing in India. This may also result in a substantial reduction in tariffs," a senior government official said on condition of anonymity.

According to the contours of the tender being worked out, the ministry of new and renewable energy (MNRE) plans to award these contracts to developers who will quote the lowest price at which they will sell electricity in the auction process for the grid-linked capacity. The projects are expected to be commissioned in phases.

"The tender is being conceptualized by MNRE. These contracts will be awarded in one go with developers to construct projects in phases. Once people see visibility of such projects, then manufacturing can kick in," said a second person aware of the development, who declined to be named.

Solar modules, or panels, account for nearly 60% of a solar power project's cost. For China's solar panel manufacturers, with a capacity estimated to be around 70GW per year, the major markets are the US, India and China itself.

Solar tariffs fell to a record low of Rs2.44 per kilowatt hour (kWh) in May, and firmed up to Rs2.65 per kWh in an auction by the Gujarat government in September. These tariff levels are lower than the average rate of power generated by coal-fuelled projects of India's largest power generation utility, NTPC Ltd.

"The mega tender has been in discussions. For it to be effective, a holistic view needs to be taken with reference to land availability and the evacuation of the electricity generated," said another government official, who also spoke on condition of anonymity.

The consultations have started, but there are issues in terms of land and evacuation of power, added the first government official.

Raj Kumar Singh, minister for power and new and renewable energy, has announced that 20GW each of wind and solar power contracts will be auctioned to help India achieve its ambitious clean energy target by 2022. "It is a good plan but will face the challenges of who will sign the PPAs (power purchase agreements) of this quantum? That has to be planned," said the second person cited earlier.

The solar industry welcomed the move; firms are hoping problems associated with the sector are adequately addressed. "It is a great move. Bidding pipeline has gone dry for quite some time and this is very much welcome. This reinforces the government's commitment to solar... I would also hope that issues related to land acquisition, electricity evacuation and PPAs are simultaneously addressed," said Sanjay Aggarwal, managing director at Fortum India Pvt. Ltd.

The tender comes against the backdrop of concerns that declining green energy tariffs may result in electricity offtake commitments from wind and solar projects at higher tariffs not being honoured.

"One needs to accept the new reality that with the current module prices and looking at their trend in coming months, it's hard to imagine that tariffs would be sub-Rs3 per unit," added Aggarwal.

Queries emailed to an MNRE spokesperson remained unanswered.

Seized of the issue, the government has planned a legal route for power sector reforms that include enforcement of signed PPAs, making it mandatory for any power distribution company to have PPAs covering 100% of the annual average demand, penalties in the event of electricity generators' dues not being cleared in time and statutory renewable purchase obligations.
&nbsp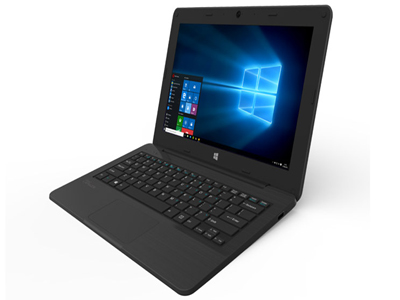 Education is one of the foremost areas where most of the tech giants of the world are dedicatedly working. One of the tech colossuses Microsoft has upped its efforts by launching affordable laptops that are focused on education. In an association with Lenovo and JP, Microsoft on Monday unveiled low-cost Windows 10 and Windows 10 S education-centric laptops. Starting at $189, which roughly translates to Rs 12,050, Microsoft's education-centric laptops pack all the basic features of Windows 10 at an affordable price point.
---
&nbsp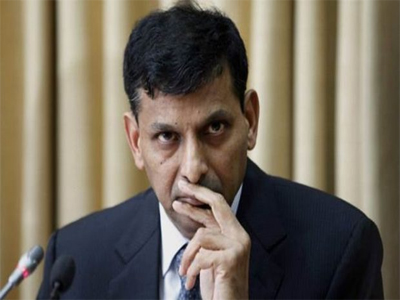 Former RBI Governor Raghuram Rajan today said the Western world must realise they cannot go a long way without the help of the emerging economies and warned that no one would be able to resolve any problem of a 'fractured world' if things are not set right soon. Without naming any country, he said the West must realise that their population is ageing and the demand for their products would mostly come from the emerging world.
---
&nbsp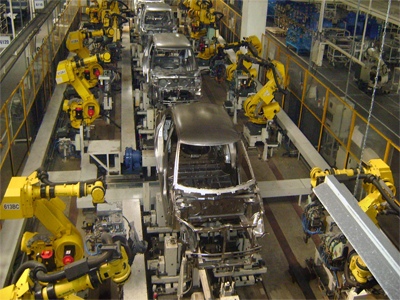 NEW DELHI: Maruti's parent Suzuki will be exclusively manufacturing the next-generation Swift at its plant in Gujarat for sale in India and abroad, the shift happening after nearly 13 years of manufacturing in Haryana.
The Gujarat plant, which started production in 2016, currently manufactures Baleno that is retailed through Maruti's premium retail channel Nexa.
---
&nbsp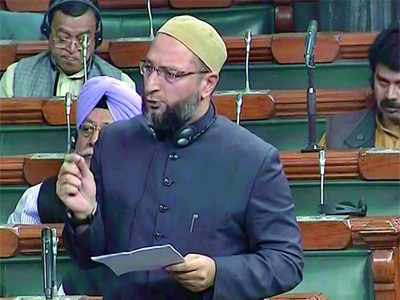 AURANGABAD: The triple talaq bill is a conspiracy against Muslims and a move to punish men from the community, AIMIM president Asaduddin Owaisi has alleged.
A committee was constituted to look into the row over the film "Padmaavat" but no such step was taken on the triple talaq issue, said the Lok Sabha member from Hyderabad as he launched a scathing attack against the Centre.
---
&nbsp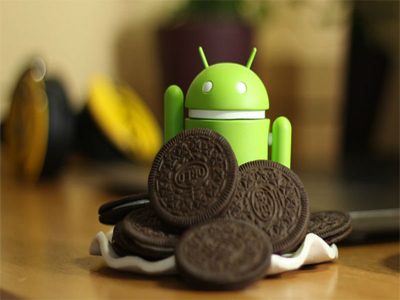 Oreo was a bit of a lackluster update on first launch, but the mobile operating system is getting some nice new tricks with 8.1's updates. The new Speed Labels feature is one of the more compelling of the bunch, offering estimated network signals prior to logging on.
Starting this week, users with 8.1 installed will see one of four qualifiers next to open Wi-Fi networks: Very Fast, Fast, OK and Slow. Pretty straightforward, that.
---
Be the first person to write a business review for India plans 20GW solar tender, eyes domestic manufacturing boost