BG Srinivas, Ashok Vemuri front runners for Infosys CEO post
Posted on 7th November 2017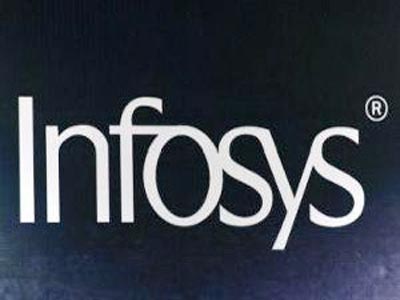 Mumbai | Bengaluru: Former Infosys executives BG Srinivas and Ashok Vemuri are the frontrunners to be the IT company's chief executive, even as the firm explores creating a deputy CEO role to ensure management continuity, said people with knowledge of the matter.

The Bengaluru-headquartered company is not having an easy time picking a new leader after former CEO Vishal Sikka resigned in August following a bruising battle with founder NR Narayana Murthy over corporate governance issues. Cofounder Nandan Nilekani returned to the company as non-executive chairman to steady operations.

Infosys has interviewed a slew of candidates, including some executives from Oracle and Google, a top company executive said.

"It's not an easy task for the board. There are various ifs and buts that come up when a candidate is discussed. The problem in Infosys is that the company is seen as having multiple power centres. While Nilekani has acceptance, he is seen as a founder. The board, which was redone recently, has older and new members who have seen the turmoil over several management changes," he said.

"Several candidates want assurance of non-interference by the founders." Candidates are also concerned about the reputation risks that would be involved in managing the company after Sikka faced fire for the Panaya acquisition and other operational decisions, he said.

According to an external consultant who has worked closely with Infosys for several years, Sikka was perhaps the last chance the company had of attracting outside talent for the top job. Two prospects cited promoter-interference and operational mess as reasons to not consider applying for the post of Infosys CEO, he said.

This has required Infosys to look at the Infosys alumni for potential candidates.

Srinivas, who is group managing director at Hong Kong-listed PCCW Ltd, was a president at Infosys when he left the company in 2014 and had extensive experience in its Europe business as well as in manufacturing and engineering services.
No relief for Kotak Bank on promoter shareholding, shares fall
Posted on 17th December 2018
Mumbai: Kotak Mahindra Bank shares fell over 3% on Monday after the Bombay high Court refused to grant stay on 31 December deadline given by the Reserve Bank of India for promoter stake dilution. The next hearing will be on 17 January, Bloomberg reported. In intraday, Kotak Mahindra Bank shares declined as much as 3.6% to hit a low of ₹1,209.30 apiece. The Kotak Bank stock closed at 1,223.90 per share, down 2.50% from its previous close, while the Sensex rose 0.85% to 36,270.07 points.
---
ONGC, OIL spent over Rs 13,000 crore on 115 discoveries sold to private companies: Pradhan
Posted on 17th December 2018
ONGC, OIL spent Rs 13,000 cr on 115 discoveries govt took away from them: Pradhan

New Delhi: State-owned Oil and Natural Gas Corp (ONGC) and Oil India Ltd (OIL) spent over Rs 13,000 crore on 115 oil and gas discoveries which were taken away from them by the government for auctioning to private companies, Oil Minister Dharmendra Pradhan said Monday.
---
NHAI projects likely to fall short by 33-37% of its FY19 target, says Icra
Posted on 17th December 2018
Despite the pace of highways projects undertaken by state-run National Highways Authority of India (NHAI) picking up in the last three years, it is likely to remain short by 33-37 per cent of its FY19 target of completing 6,000 km, says Icra.

With a strong unexecuted pipeline and concerted efforts on right of way, the NHAI is on a strong footing and is set to witness sustained growth in execution in FY2019, the highest ever over the last one decade (FY2010- FY2019), the agency said in a statement issued on Monday.
---
HC rejects IDBI officers' plea against LIC move to acquire stake in bank
Posted on 17th December 2018
The Delhi High Court on Monday dismissed a plea challenging the LIC move to acquire 51 per cent stake in the Industrial Development Bank of India (IDBI).

Justice Vibhu Bakhru rejected the petition by the All India IDBI Officers Association, which had opposed the move of Life Insurance Corporation (LIC) on the ground that change in shareholding could take away the public sector bank status of IDBI.
---
NTPC rallies to near 1-month high after Jefferies raises share price target
Posted on 17th December 2018
Shares of state-run major NTPC surged in early trade Monday after global brokerage Jefferies said that the PSU will benefit from Central Electricity Regulatory Commission (CERC) latest decision. NTPC share price rallied 5.8 per cent to hit the day's high at Rs 151.35. The CERC, in its draft, allowed energy charges per unit of power to be calculated with a variation of 85 kilocalorie to billing on actual gross calorific value of coal received, giving NTPC the benefit of about 2.7 per cent on its coal cost, Jefferies noted.
---
Be the first person to write a business review for BG Srinivas, Ashok Vemuri front runners for Infosys CEO post